Travel
Get Outdoors: Mont Tremblant
Get Outdoors: Mont Tremblant
Above: A view of the summit from the Village.
As kids skiing in Québec, my friends and I heard tales of the legendary Jackrabbit Johannsen, who was instrumental in cutting trails in the Laurentians. Even though he was quite elderly, we had hoped to sneak a peek of him gliding through the forest. We never did see him but his passion for the outdoors, and that of the many other trailblazers who envisioned a world-class ski destination, lives on in the names of ski runs like the Lowell Thomas, the Ryan and the Duncan at Mont Tremblant.
Visitors come from all over to ski the "trembling mountain".  It is the most popular hill in the east. With 268 hectares and 96 runs on 4 different faces, you can literally follow the sun around the mountain. If skiing through the trees is your thing, make sure you head to the Edge. Opened in 2013, this side will challenge even the best skier. Not sure if you can handle it? No problem, pop out of the trees onto Action, a nice wide trail that you can take down to the Edge chair. If you live on the wild side, the hill offers 3 separate snowparks, including the Adrenaline Park. Make sure to dress warmly. It can be down right freezing at the top. An extra layer, a balaclava and goggles will ensure a great day on the slopes.
For more kid-friendly skiing, hit the newly-opened Tam-Tam trail on the south side that includes sculptures of animals and a play area. The idea is to give kids a place where they can have fun and learn about the mountain code of conduct, (aka ski etiquette). After you wear out the wee ones, drop them off at the Kidz Zone in the village. This day care does not come cheap but it offers mom and dad full and half-day care so they can hit the big runs.
Stop for lunch at Microbrasserie La Diable in the Pedestrian Village. It is one hip, hustling and bustling place. It brews all of its own beers and offers menu items that include Québec favourites like poutine and smoked meat. Make sure to order a sampling of beer. Located slope side in Place Saint-Bernard,Le Forge Bistro-Bar & Grill is another great lunch location. It also offers Québec comfort foods but has a luxe, white-linen steakhouse on the second floor that is open only for dinner. It boasts the most extensive wine list north of Montréal and has three on-staff sommeliers. Steaks are all Angus AA and grilled on a woodburning grill.
For the best scenic views, stop for lunch on the summit at Le Grand Manitou. This cafeteria-style eatery offers soups, a pasta bar and lots of hot chocolate. It can get pretty busy up there so plan to stop for an early or late lunch.
When IntraWest bought Mont Tremblant in the 1980s, it immediately set out to build the Pedestrian Village on the south side of the mountain. With 15 hotels offering a total of 1900 rooms for rent, including a new Holiday Inn Express and the renovated Westin Resort and Spa, there is no shortage of places to stay slope side. The Village makes Tremblant a unique destination. It's a well-manicured, picture-perfect, full-service ski town.
The peppering of original heritage buildings, multiple wood-burning fire pits and a skating rink adds to the Pedestrian Village's charm.
On the main street, you will find a movie theatre and the AquaClub pool which features slides, a rope swing, jumping wall and hot tubs. If you feel the need to express yourself, Le Studio Créatif offers ceramic painting. Hop on the free shuttle from the Village and head to the Casino de Mont Tremblant to try your luck at one of the 425 slot machines or the gaming tables. Not sure what to do? Visit the Activity Centre in Place SaintBernard. They help you find suitable activities and will coordinate all the details.
Consider spending half a day dog sledding with Expédition Wolf. Drive
yourself there or have the shuttle pick you up at your hotel. The dogs are friendly. They will win over even the most reluctant person. The handlers know all 250 dogs by name and rhyme them off as you help harness up the sleds. Make sure you are ready for a little running as the musher has to help the dogs by running up any inclines. If cardio is not your thing, ride in the toboggan. Either choice, it is a thrilling experience. Remember, these are French canines so a firm 'allez!' will set them off running. Once the sledding is over, you are encouraged to interact with them. They all appreciate the attention.
Expédition Wolf does not breed its dogs but rescues them from city shelters. You will be hard pressed to leave without one. At least you can buy a CD of images to take the memories home with you.
For a truly different dining experience, sign up for the snowshoe and fondue tour. Meet your group at the Expedition shop to rent snowshoes and get your head lamps before heading up the gondola. Once at the summit, guides take you on an hour and a half trek. It's so beautiful inside the forest. You quickly realize how you take the mountain totally for granted when downhill skiing. Slightly out of breath, you reach the Refuge du Trappeur for a hearty fondue and flowing wine served by candlelight. Our night included local talent Pierre who played the guitar and got everyone singing. Don't overindulge too much as there is still an hour-long moonlit walk down to the Village.
The Scandinave Spais not a facial or mani-pedi destination but a total detox, relaxation zone. Described as a "unique thermotherapy experience", the goal is to detox your body, warming up in the hot pools, sauna or steam room before plunging into a cold pool, the river or the waterfall for a refreshing rinse before relaxing in front of an outdoor fireplace or inside a relaxation room. Then repeat the cycle. Total silence is the rule while soothing music softly plays in the background. With our hectic daily lives, it's wonderful to have meditative time all to yourself. The setting with multiple buildings beautifully landscaped into the mountain side and deer roaming freely adds to the wonderfully rejuvenating experience.
More than simply a ski hill, Mont Tremblant is a place full of possibilities. So get out there and embrace what is left of winter. The abundance of activities celebrating the Canadian outdoors ensures that there is something to suit everyone. Jackrabbit Johannsen is certainly smiling down on Tremblant.
For more information visit: http://www.tremblant.ca/en/
Recommended Articles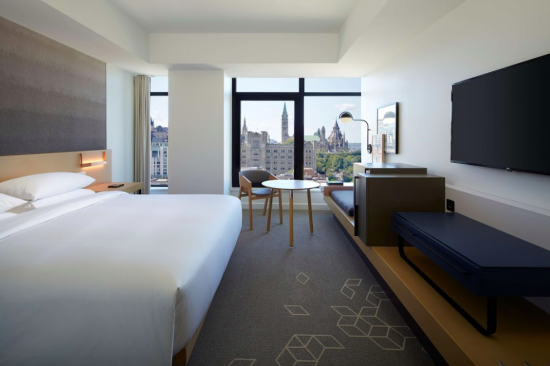 After over 20-years writing about life in Ottawa, we think we have a pretty good idea of the best of what this city has to offer. In this weekly series, we'll share our picks with you - our top hotels, live music venues, local brews, bands and more. Check, share and discuss #OLMBest every week!
Read full story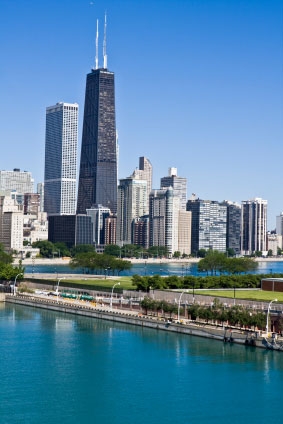 Having been inspired after an annual girlfriends weekend get-a-way to Chicago this past weekend, I w...
Read full story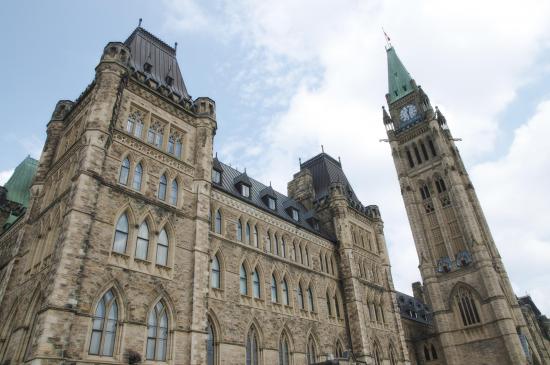 Today we listed down the top things you can do for free to enjoy Ottawa without having to shell out money.
Read full story
Comments (0)
*Please take note that upon submitting your comment the team at OLM will need to verify it before it shows up below.