Health
Gift giving and grandparents at Christmas
Gift giving and grandparents at Christmas
QUESTION
Dear Adele,
Christmas is fast approaching and I'm scratching my head trying to think of appropriate gifts for the parents of my husband and myself. Both sets of grandparents are in the fortunate position of needing nothing. Anything they want they are able to buy for themselves. What ideas do you have to handle the gift giving tradition at Christmas with older adults like these?
Puzzled
---
ANSWER
Dear Puzzled,
Gift giving was an ancient tradition in Rome when gifts were given near the winter solstice, in December. About 336 CE December 25 was established as the date of birth for Jesus Christ. The Christian tradition of exchanging gifts at that time became associated with the three wise men who gave gifts to the infant King. The story of St. Nicholas reinforced the tradition in the fourth century. Around the time of the Protestant Reformation gift giving to children became popular in Europe. By the end of the 19th century Christmas Eve replaced December or January as the most common time in Western culture for gift exchange.
Psychologists agree that the giver rather than the receiver, is often the most benefited psychologically from gift giving. Gift giving is an important part of human interaction, builds relationships and strengthens bonds. It can show appreciation and demonstrate to the receiver that you are paying attention to their needs and wants. It could be that gift giving and gift receiving is part of the love language of individuals and makes them feel loved. The right gift can have meaning for many years and bring back special memories. Gifts that are meaningful reinforce the old saying that 'It is the thought that counts!'
However, Christmas time brings special challenges for most people in trying to find that one perfect gift for their loved ones. In your case it is your children's grandparents who seem to have everything. I doubt that you are alone in this quandary.
Let me share a few statistics from a European study done by ING.com in 2016 entitled 'The truth about unwanted Christmas gifts.' In a survey of 13,574 people in 14 European countries, it seems that 15 per cent of recipients didn't want or like the gift they got for Christmas. 10 per cent could not remember what gift they got. 25 per cent regifted their gifts, 14 per cent sold them ,10 per cent returned them to the store and 5 per cent gave them back to the giver. Sometimes the elderly donated the gifts to charities while younger adults even threw them away.
In addition to this, 10 per cent of respondents borrowed money to cover the cost of Christmas. 22 per cent of United States citizens used credit at Christmas. 42 per cent of givers felt obliged to splurge at Christmas. 40 per cent of them allowed themselves to spend without worrying. A full '70 per cent of respondents agreed that Christmas is too focused on spending.'
I know you don't want to give an unwanted gift so I have prepared a list of gifts that might be appropriate for older adults who seem to have everything. Try to think about the people you're buying for and choose something that reflects yourself and something the recipient will be interested in. A few ideas follow:
Delivered meals.
Invitations to homemade dinners at your place.
Gift cards to food stores, liquor stores, and restaurants.
A winter getaway funded by the adult children.
Tickets to a sporting event.
A home pedicure.
A date night paid for by the adult children.
Letters of gratitude from family members.
A donation to a charity of their choice.
An ancestry kit.
An edible centerpiece.
A snow blowing service.
Fancy coffees, teas or liquors.
A professional photo of their pet.
A digital picture frame.
Flowers.
A custom-made wreath.
Rental of a summer cottage or winter ski chalet for the whole extended family.
Tickets to a show or concert.
A personalized calendar with family photos for each month.
Fancy food items in a gift basket such as fruit, nuts, cookies or sweets.
Gift cards for takeout food.
Magazine subscriptions.
A Spring-cleaning service.
Photographs of the grandchildren.
An experiential outing such as a hot air balloon ride.
A gift card to a craft store.
A gift card to a bookstore.
Time in any form with you and/or your family.
Research suggests that you avoid gifts that rely on personal tastes such as artwork, perfume, cosmetics, décor items and clothing.
I will conclude with some quotations which might help to inspire you in your search for the ideal gift.
"Happiness doesn't result from what we get, but what we give." — Ben Carson
"The greatest gifts are not wrapped in paper, but in love." — Fourplusanangel.com
"No one has ever become poor by giving." — Anne Frank
I wish you and your family, the best of the season, Puzzled.
Sincerely, Adele
---
I'm looking forward to your questions! Email me at maryadeleblair@gmail.com and please put Heart to Heart in the subject line. Note that all columns will remain anonymous.
Recommended Articles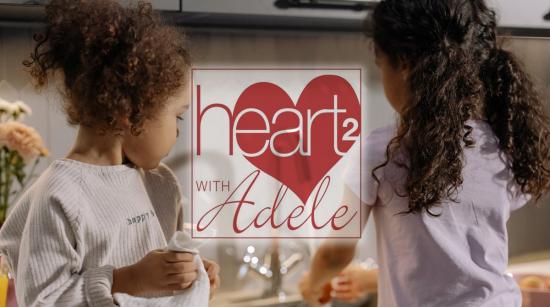 Becoming a helpful child prepares the youngster for being an active member of the adult community, able to participate in the give-and-take of group living.
Read full story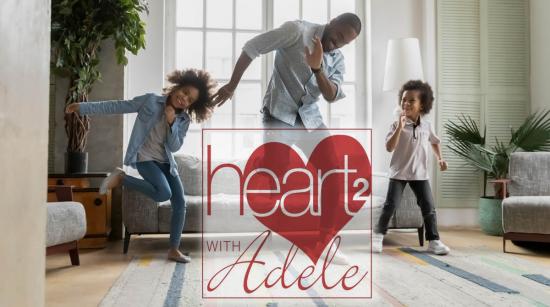 Find out if it is better to have an egalitarian parent-child relationship or if you should be the wise decision maker and hold a tough line on discipline
Read full story
After over 20-years writing about life in Ottawa, we think we have a pretty good idea of the best of what this city has to offer. Check, share and discuss #OLMBest every week!
Read full story
Comments (0)
*Please take note that upon submitting your comment the team at OLM will need to verify it before it shows up below.