Gulp: Report card time
Before launching myself into this week's venture, I was thinking man-oh-man all these mid-season rankings, ratings and grading of teams and players populating sports websites are a bit excessive.
Even lame.
Then I thought – maybe, just maybe Dave the good old hockey fan out there enjoys reading through evaluations and making their own evaluations based on other's evaluations . . . know what I mean?
In other words, it's not all about me. The world doesn't revolve around me. Go figure.
With that tucked nicely in mind, bring on the lameness and lameiosity.
OTTAWA SENATORS
FORWARDS
Brady Tkachuk A+: You'll discover that much of the forward group here gets better-than-average grades. No one rates higher than Tkachuk who still must give Marc Bergeron nightmares (actually, all Habs fans for that matter).
Tim Stutzle A: Sure to be in Tkachuk Territory as far as valuables on this squad come next season. Positively gives Ranger fans and King fans nightmares.
Claude Giroux A: Turns 35 this week. Invaluable on the ice to this youngish team. No signs of easing into the sunset, yet.
Alex DeBrincat B: Some nights it's 'wow,' others it's 'hmm.'
Mark Kastelic B: Does what's asked of a fourth liner. Can fight (although not as well as his Pops). Faceoff wins are above 60 per cent.
Tyler Motte B: Good signing. A +3 on a team with not a lot of plus skaters. Capable forward.
Drake Batherson B-: Tough grading? Perhaps, but there's something missing from the same player from last season. Not as involved and is a team-worst -27. Sure thing, the points are there but again it's the eye test people.
Shane Pinto C: A strong start but the big-league rigours have caught up to the 22-year-old rookie. Looks out-matched physically on most nights.
Derick Brassard C: Useful in small doses.
Dylan Gambrell C: Quite noticeable (eye test!) for a guy with all of one goal.
Austin Watson C: As a scrapper he makes a great penalty killer (follow along here . . .).
Mathieu Joseph C-: What you get for Nick Paul? Fleet of foot but no finish.
Parker Kelly D: Not seeing it with Kelly yet.
Josh Norris: (incomplete).
DEFENCE
Jake Sanderson A: Smart, savvy, sophisticated – the most interesting man in the world. Jake's first step is undeniable. Gets muscled off the puck a bit but he'll fill out.
Artem Zub B+: A perpetual B+. Steady-Eddie. ('Eddie' Zub?).
Thomas Chabot B: The most polarizing player on the Senators if you roll through the chat boards. Defenders say he's played too much and that's where the mistakes come; negators claim Chabot makes too many mistakes, period; no excuses.
Travis Hamonic B: Lands the tough assignments. Limited talent but effort is there.
Erik Brannstrom C: Decent little player. Needs to do better than zero goals in 35 games though; a lot better.
Nick Holden C-: Passing his best-before date in rapid fashion.
Nikita Zaitsev (A+): Just checking to see if you're still awake.
JBD & Lassi Thomson: (incomplete, yet again).
GOALTENDERS
Cam Talbot (B): Consistency's been troubling. Can look sharp one night then dull the next.
Anton Forsberg (C): See above. Not matching last year's heroics.
COACH
D.J. Smith (C-): If coaching is judged purely on systems – particularly defensive ones – Smith is scraping the bottom of the proverbial barrel. Too many nights Ottawa looks like its searching for its lost dog at night in the pouring rain.
No disputing his passion for the game and his players though. Seems like the kind of guy you'd want to root for.
GENERAL MANAGER
Pierre ('Summer of . . .') Dorion (C-): Well now. Summer turns to fall, fall turns to winter and yet: still no help on the blueline.
If Pierre's judged on his ability to get this team to the post-season it's a big-time fail. Ottawa Fan is tired of piping "next year!" And yet here we are one more time.
Despite what you might have heard or read; the Senators absolutely should be challenging for a playoff spot in 2022-23. You don't haul in guys like Giroux and DeBrincat and mix it in with a sturdy youthful core and do handstands as you sit seven points out of the show (with five teams to hop over to get there). Not acceptable.
No question, the Dorion Era has exceeded any kind of expectations at the draft table (Tkachuk, steal; Stutzle, steal; Batherson, steal). The tinkering on the trade route has not fared as well.
SENATOR'S WEEK AHEAD:
Thursday, Jan. 12: Ottawa at Arizona (9 pm)
Saturday, Jan. 14: Ottawa at Colorado (7 pm)
Monday, Jan. 16: Ottawa at St. Louis (8 pm)
thegrossgame@yahoo.com
Recommended Articles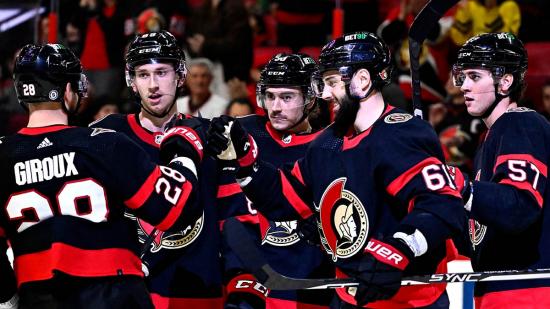 The tide and fortunes of the team were bound to rise, so here we are. Ottawa's now winning those tight ones
Read full story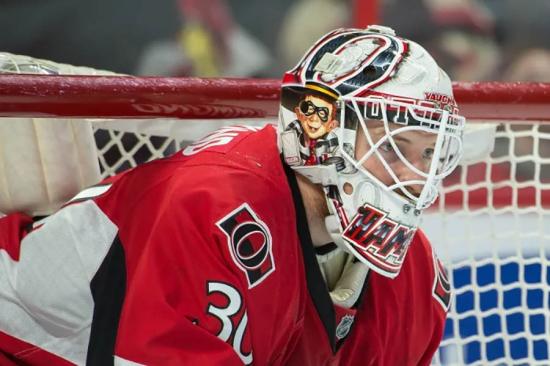 Hammond was with the Kontinental Hockey League when he made the announcement to retire.
Read full story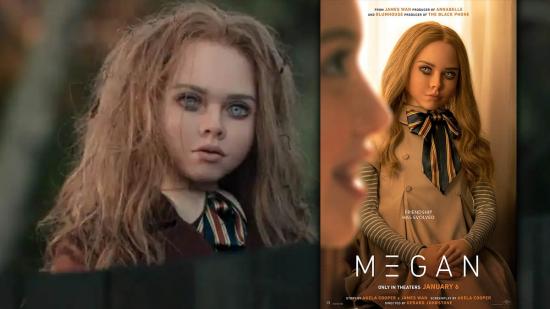 January always sees new releases in the thriller/horror genre. Seems fitting, doesn't it? Shake off the cobwebs of the holidays and give our hearts a good fright!
Read full story
Comments (0)
*Please take note that upon submitting your comment the team at OLM will need to verify it before it shows up below.