HEXO: A new horizon of high quality
This series will unpack the ramifications and future of legalization of cannabis in Canada. We will answer lingering questions and concerns regarding distribution, healthcare, cultural promotion, regional obstructions, as well as recreational enjoyment. We view it as important for Canadians to be able to navigate the future cannabis industry laws and regulations, and brands that can be trusted to distribute responsibly.
---
Poised to take on an emerging recreational market come October, Hydropothecary Corp., has sprouted a new branch called HEXO. With strict standards of production, uncompromising quality, and responsible business practices, HEXO is ready to take the new adult-use cannabis market by storm.
Hydropothecary Corp. has been a certified producer of medical marijuana for five years.
The company has provided high quality cannabis products to prescription-holding patients across Canada during that time. Adam Miron and Sébastien St. Louis co-founded Hydropothecary Corp. in 2013 and have since built it into a strong example of Canadian innovation. Miron and St. Louis created a company that has helped scores of Canadian patients while maintaining a high standard of operation.
Medical marijuana became legal in Canada in 2001 and is an asset for many who suffer from chronic pain.
The drug is often prescribed to manage pain and nausea brought on by cancer treatments. Medical marijuana is also a popular treatment for arthritis and multiple sclerosis.
Hydropothecary Corp. provides Canadians with naturally grown and rigorously tested legal marijuana and is now at the forefront of a new market.
The company is showing its continued dedication to patients by keeping the name Hydropothecary attached to its existing products. Just as the legislation in place for medical marijuana will remain untouched come Oct. 17, so will Hydropothecary's existing framework.
Dr. Terry Lake, B.C.'s former health minister, moved to Ottawa last year to join Hydropothecary as HEXO's VP of corporate and social responsibility. Lake's job is to ensure the company follows through on environmental and social mandates.
By focusing on reducing energy use, water use and waste, and by steering the company towards local organizations that support education, health and the environment, Dr. Lake will oversee HEXO's responsible emergence into the new recreational market.
Dr. Lake spent two years as minister of the environment in British Columbia before taking on the health portfolio during the following four.
Lake spearheaded the province's fight against the opioid crisis and was instrumental in raising the national alarm. Last year, the Canadian Public Health Association (CPHA) awarded Lake the National Public Health Hero Award for his leadership in declaring a national health emergency.
"I think the legalization of cannabis (and the research and development that it will bring) is going to be a very successful Canadian economic story — from a business point of view, from a technological point of view, and from a public health point of view as well," said Dr. Lake.
With so much public speculation about cannabis, its uses, and those who consume it, HEXO's focus on transparency and education will have a big impact on cannabis's future in Canada.
When Dr. Lake first joined Hydropothecary last fall, there were about 50 employees. Now, the company employs more than 200 people, and is likely to employ close to 500 in another year.
"It's a steep growth curve, and it's very exciting time to be in this industry," said Dr. Lake.
Hydropothecary Corp. is also undergoing a huge physical expansion to make room for HEXO. The company has gone from about 45,000-square feet to over 300,000-square feet of greenhouse space this year and is building another one-million square feet of space.
Construction will be complete by the end of 2018 and the company hopes to be harvesting plants by mid-April next spring.
Earlier this month, HEXO announced a partnership with Molson Coors Canada.
The two companies are working to produce non-alcoholic, cannabis-infused beverages following the Oct. 17 legalization date.
"There are a number of aspects that are really exiting (about the legalization of cannabis). Here in Canada, we've got the highest percentage of young people in the developed world using cannabis. But what they're using is an uncontrolled, unregulated substance that's being produced, in some cases, under very shady conditions."
Unregulated cannabis can contain pesticides or mold, and distributors are not required to reveal information like the concentration of their product.
"We're moving into a highly regulated market where consumers of cannabis will know exactly what they're getting in terms of the levels of different cannabinoids, whether it's THC or CBD. They'll know that it's free of pesticides and that it's grown under very high quality conditions."
HEXO's standards of production and thoughtful business practices model a promising new way to approach industry — one that is responsible and sustainable.
The company is also looking beyond the Canadian market to think globally.
Canada is the only G7 country that is legalizing cannabis on a federal level, meaning that companies here will be at the forefront of development in terms of products.
"As other countries come on board with legalization, we'll have the expertise that we've developed here with Molson Coors, an iconic Canadian brand that's been around for hundreds of years." said Dr. Lake.
Dr. Lake hopes to have a product that Canada can one day export around the world.
Recommended Articles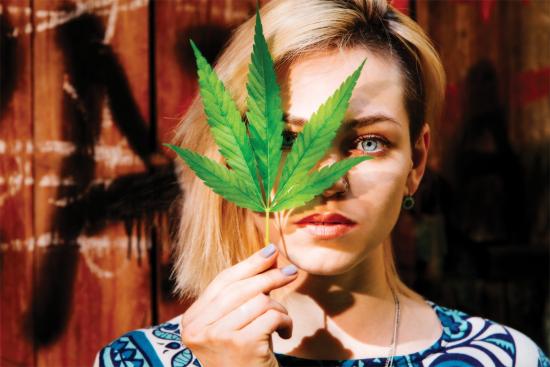 On Oct. 17 we will witness one of the most infamous members of the botanical world turn from outlaw to household accessory.
Read full story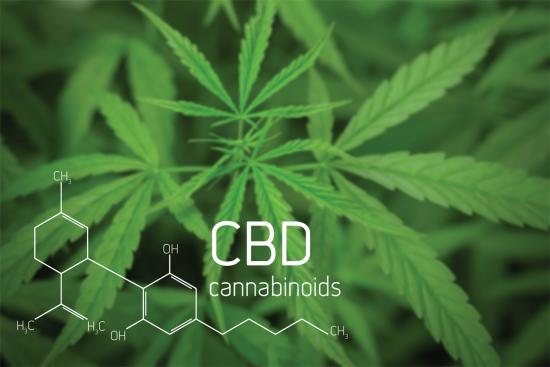 How can consumers trust what they are receiving is precisely what they need? Enter BLOCKStrain.
Read full story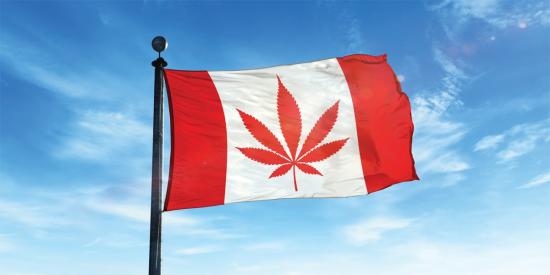 Provinces and territories are making decisions about how cannabis can be sold, where stores may be located, and how they must be operated.
Read full story
Comments (0)
*Please take note that upon submitting your comment the team at OLM will need to verify it before it shows up below.