Travel
Hidden surprises in Gatineau Park
Hidden surprises in Gatineau Park
Above: Hiking the trails of the MacKenzie King Estate in Gatineau Park.(PHOTO: OLM STAFF)
---
By Katharine Fletcher
---
"I hereby bequeath to the Government of Canada as a public park in trust for the citizens of Canada . . . my several properties at Kingsmere, in the Province of Quebec, amounting in all to nearly Five Hundred (500) acres, and the houses and other buildings erected thereon."
So wrote former Prime Minister William Lyon Mackenzie King in his will of 1950.
It is largely because of his passionate love of the land, coupled with his personal vision, that we can enjoy Gatineau Park today. Just 20 minutes north of the spires of Parliament Hill, the park's 125-kilometre network of woodland trails transports picnickers, hikers and mountain bikers from the concrete jungle to a green, restorative environment. King recognized the tremendous value of parks: we can be glad that he did, and that he championed Gatineau Park's creation.
Not only does the park offer trails and historical sites to explore. There are refreshing lakes and beaches that give everyone a break from summer's oppressive humidity. Whether it's overnight camping at Taylor Lake campgrounds near Lac Philippe or a beachside afternoon at Meech Lake, there's a patch of sand "with your name on it" up in the hills.
But you mustn't think you'll be sharing your lakeside view with a crowd! Before you go, check out a map of the park. At the Visitor's Centre on Metcaife Street opposite Parliament
Hill, or at the Old Chelsea park information centre, you can get a map and eight new park trail brochures. Take the time to discover what's beyond familiar Parkway destinations like the Champlain Lookout. If you want a vigorous hike and a grand view to reward your effort, ask about the Wolf Trail and remember: after you hike, you can enjoy a dip in Meech Lake! Sounds good, doesn't it?
One spot that is a "must-see" are King's twin properties of Kingswood Cottage, which he built in 1903, and Moorside with its delightful grounds. If you haven't been there for a few years, check it out... and don't forget to take your summer guests along, for it's a little gem of history tucked away in the Canadian woods!
The National Capital Commission (NCC), which manages Gatineau Park, has beautifully interpreted both sites. At Kingswood, a video of King's life and times provides context to his impact on the area. The cottage is a museum, which looks as it did when King enjoyed it as his personal retreat from the pressing urgency of politics.
If Kingswood was a refuge, Moorside - his larger property across the road - allowed King to experiment with creating an English country estate in Quebec's Gatineau Hills. He revelled in the role of a country squire, building stone walls, erecting his astonishing collection of ruins, creating footpaths through the woods and designing flower gardens.
Although there is a pleasant tearoom at Moorside, you might choose to go on a woodland walk and picnic. Pack a daypack, find the Abbey ruins, and then descend the short, steep hill to the Waterfall Trail. King cleared this broad path which now passes beneath the Champlain Parkway to end at a little cascade which he named Bridal Veil Falls. Just before it, you'll come to a fork in the trail heading right, towards Larriault picnic grounds. It's a gentle woodsy walk that gives good views of the flat Ottawa Valley plain, which extends as far as you can see in all directions.
There's another parking lot at Larriault, as well as picnic tables. If you want to complete a leisurely circuit, walk back to Moorside, cross the Champlain Parkway at Larriault to enter Mulvihill Lake's picnic area.
We'll tell you a secret! The NCC has created a pleasant, wheelchair-accessible dock on this man-made lake. Paved trails that are perfect for tiny tots and folks with walkers or wheelchairs make the short, gentle descent to the lake manageable. The sturdy dock with solid railings and benches extends into the lake to allow everyone to enjoy the air. To return to Moorside, find the sign pointing to the estate at the foot of the lake.
The entire circuit can be walked in less than an hour, but our bet is that you'll want to make it a more leisurely excursion. Because Moorside, Larriault and Mulvihill all have their own parking lots, you can fashion your own "custom circuit."
But don't think that the Mackenzie King Estates are all there is to do in Gatineau Park!
A quick glance at a map reveals a park full of lakes and intriguing-sounding trails: Wolf, Nature, King Mountain and Discovery trails are only a few of the best. Three lakes: Meech, Mousseau (Harrington) and Philippe are accessible by hiking trails from O'Brien Beach, Just beyond Old Chelsea on the Meech Lake Road, and Lac Lapeche, the largest of the lakes, is only a 90-minute drive from Ottawa.
Also enquire about canoeing, mountain hiking, booking campsites, or about interpreted walks that might be offered at the campgrounds in the summertime.
This year, make getting to know Gatineau Park a personal goal. Hey, you'll have fun in the sun, get some fresh air and get fit, all at once. What a great deal!
Photo: NCC
Recommended Articles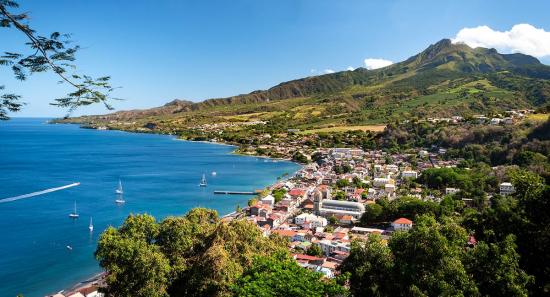 The skies of Martinique have reopened for Canadian travellers.
Read full story
Photos courtesy of Charlevoix tourism. Hiking Before the first snowfall and the temperature drops i...
Read full story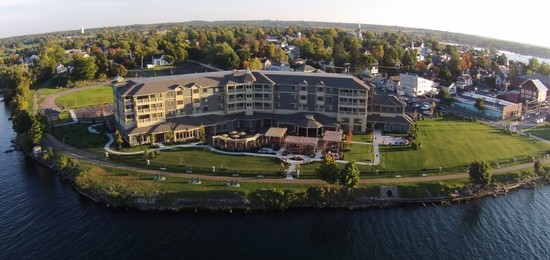 Photo courtesy of 1000 Islands Harbor Hotel.  Weekend Escape to the 1000 Islands Famous for a certa...
Read full story
Comments (0)
*Please take note that upon submitting your comment the team at OLM will need to verify it before it shows up below.