Business
How rental communities are solving Ottawa's housing crisis
How rental communities are solving Ottawa's housing crisis
Just as individuals' lives adapt and change, their houses must do the same. However, without affordable housing, opportunities are restricted based on a lack of reasonable options. According to the latest data from RentFaster, a popular Canadian rental listings site, the average price for a two-bedroom exceeded $2,000 per month this past spring. To make matters worse, there were only 130 listings for two-bedroom units, which are half as many as the 310 available last summer. Furthermore, rising mortgage rates force individuals to rent properties instead of buying. However, TCU Development Corporation (TCU) is committed to reducing these statistics with its innovative projects, such as long-term rental communities, and connecting investors to fund and add more inventory to the rental market.
Co-founders Billy Triantafilos and Mike Corneau met at the University of Ottawa. During their studies, they were confronted with a massive shortage of quality and affordable accommodations for students. Billy and Mike met the problem with innovation and developed small-scale housing in the neighbourhood. Their love for real estate sparked, and peers began to see the fruits of their expertise. Soon, the two friends became the "go-to" experts for real estate and development opportunities. The friendship grew into a professional partnership, and today, they bring the same innovative spirit to Ottawa's housing market.
With their long-term rental communities, Triantafilos and Corneau are addressing the needs of many Ottawa residents who turn to purpose-built rentals as their housing solution. To meet these demands, TCU created the Capital Park rental community next to the Rideau River to provide excellent connectivity to parks, recreation, and sustainable transportation options. Furthermore, the rental community has quick access to the University of Ottawa, the downtown core, and all the amenities that come with it. According to Triantafilos, "Building these long-term rental communities allow for those who are not ready — or not interested — in buying real estate to still feel connected to their neighbours and neighbourhood. We are getting rid of the notion that renting has to be a temporary option by offering all of the amenities and perks of established neighbourhoods."
However, these successes were possible due to TCU's connections with investors to fund these projects. According to Triantafilos, this is partly due to their long-standing relationships within the Ottawa community, and with others who share their passion for building purpose-driven developments to enhance the quality of living. Furthermore, the Ottawa market is one of the best economies in the country, making it an attractive market for investors. Their investors understand the drastic undersupply of affordable housing in Ottawa and are eager to help rectify the issue. TCU desires to make investment easy for first-time investors and others who are passionate about solving the problem. "We pride ourselves on making real estate investment easy for all, including first-time investors, who may be intimidated by the process," explains Triantafilos. "We offer a proprietary easy-to-use online investment portal, allowing investors quick and convenient access to whatever they need. At the end of the day, we view our investors as our partners in enhancing our communities, and we are investing right there beside them."
Thanks to the work of TCU, Ottawa is already beginning to benefit. TCU goes beyond adding inventory to the market and uses strategic designs to manage the development costs for renters. Corneau explains, "Increasing development costs affect every stage of the development process; from purchasing materials, to labour costs, and ultimately, to rent prices. We are cognizant of this issue and its impacts on both rental prices and investment returns. We conduct extensive research on supplies, negotiate contracts, and prioritize strategic design from the very beginning in order to ensure that costs are kept low while quality remains high." TCU recognizes how young Canadians can no longer purchase a home after moving out of their parents. As a result, they desire to see a shift in the mindset around long-term rentals so young people can see increased benefits through shared amenities and a reduction in household repairs. As a result of the work and dedication of TCU, stability and flexibility are increasingly a part of life in Ottawa.
Recommended Articles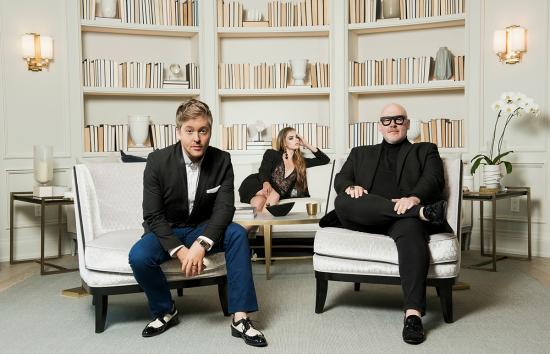 How the events and marketing agency is bringing luxury to Ottawa
Read full story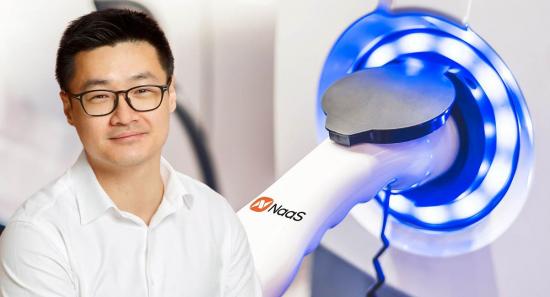 Wu will be in charge of NaaS's business and financial management, mergers and acquisitions, and will guide the company's medium and long-term strategic development.
Read full story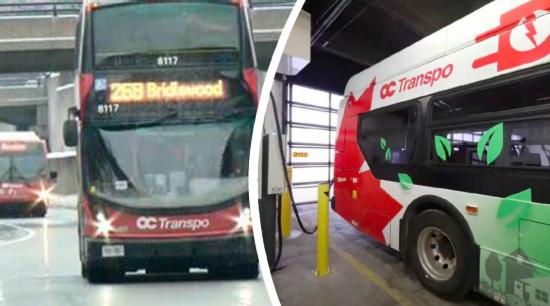 The Transit Commission voted 7-1 to continue the process of purchasing the buses and send the program back to Council, where it will be part of the ongoing budgetary process.
Read full story
Comments (0)
*Please take note that upon submitting your comment the team at OLM will need to verify it before it shows up below.