How to Complement Your Hairstyle to Match Your Outfit
There is a lot more to the perfect outfit than simply picking out some great looking clothes. Accessories, shoes, handbags, makeup options, and of course, the way you style your hair, are all going to play into your overall look.
Miss that mark on any of those essential fashion components, and you will surely look a mess.
It takes skill, experience, and a little bit of knowledge to pull off the perfect look. In fact, you should ask yourself many things before even trying to piece together an entire outfit, hairstyle and all.
For instance, where are you going? Who will you be with? What is your goal – casual, glamourous, professional – and what go-to pieces do you want to incorporate into your style?
In addition, to help guide you in the right direction when it comes to your hairdo, we happen to have some great advice for matching your hairstyle to your outfit, no matter what your overall look is.
1. Formal Wear
There is an unspoken rule that "formal wear = formal hair."
But what exactly does that mean?
It used to be that a traditional twist-type updo would suit any formal affair. And, while that still reigns true for some occasions, there is a new trend gearing towards the "less is more" motto.
So many rules and mottos right?
In any case, here are some formal wear outfits and matching hairstyles that might work for you:
Lace. Lace comes with a sense of elegance and beauty. This is easily matched with an effortless wave that is pulled up loosely into a messy updo and topped off with some shine spray that draws attention to both your locks and your outfit.
Halter. If you are showing off your neckline, shoulders, and back, this outfit calls for less distraction when it comes to your hair. Pull it up tight into a chignon or high bun, or create a long fishtail braid that still brings an element of glamour without detracting from your outfit's main appeal.
One-Shoulder Dresses. It's all about balance when you wear a one-shoulder dress to a formal event. Sweep all of your hair to the opposing side with waves or curls. If you want, leave it down, pull it into a low ponytail, or pin sections to keep it out of your face.
In the end, the one thing you want to avoid is a simple ponytail as this makes most women look far younger and immature than they are, which isn't the kind of vibe your aim for at a formal event.
2. Sporty Style
When it comes to being sporty, your hairstyle should be practical. After all, if you are running around doing errands or bouncing around in step class, you don't want hair in your face.
Worse yet, you don't want a hairstyle you spent hours doing to fall out of place because you are moving around.
Some of the very best hairstyles to match your sporty wear include high and tight ponytails, braids, and buns. And of course, you will likely need to top it all off with a spritz of hairspray to keep those baby flyways from springing free and annoying you all day.
3. On the Job
Whether it be for a job interview or just another day at the office, the way you wear your hair at work matters.
If you are sporting a powerful work outfit – high heels, suit, classic accessories, and a handbag – aim for a quick and simple hairstyle such as a slick pony or low bun. A little bit of styling product, a smoothing brush, and some fixing spray will keep everything in order, just like you do at work.
On the other hand, if you work outfits are more feminine – flowery prints, flowing skirts, and colorful accessories – aim for a fringy look with loose tendrils, a soft braid, or even a messy bun.
4. Casual
If you are not heading to the gym, or work, or a formal event, you have much more freedom when it comes to your hairstyle options.
For instance, a casual tee like the ones Alexander McQueen designs work seamlessly with your hair down, pulled up off your face, in a messy braid or bun, curled or straight, and more.
And, the great thing about going casual is that you can find lots of inspiration on Pinterest, in fashion magazines, and even from your hairstylist.
So get out there and have fun with it…this is the easiest kind of outfit to pull off when it comes to a complementing hairstyle!
In the end, it is crucial you pay close attention to how you pull your entire outfit together – makeup, purse, shoes, accessories, and even hairstyle – if you want to look truly put together.
Recommended Articles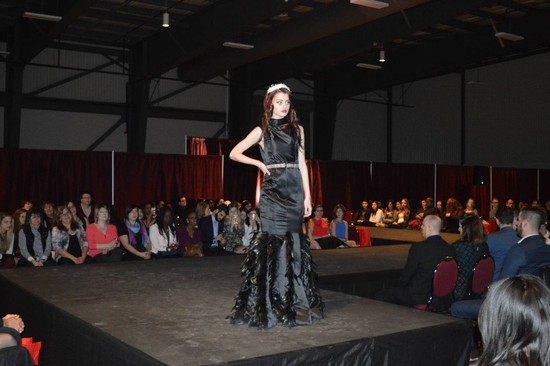 All photos by Mireille Sylvester,   Ottawa's fashion community dressed to the nines to raise mone...
Read full story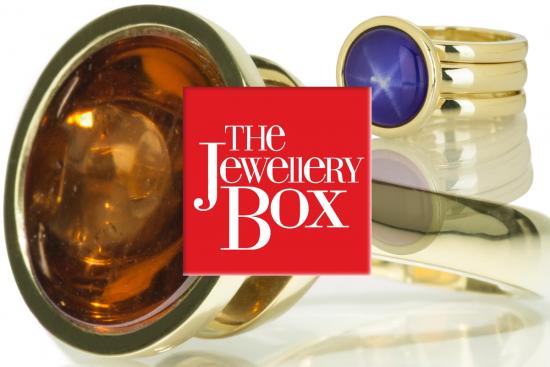 We've enlisted the help of Pamela Coulston, jewellery designer and (doubly) certified gemologist, to bring little gems of history and lore, care tips, design ideas, trends, insight, birthstones, and much more from the colourful, sparkling world gemmology and jewellery.
Read full story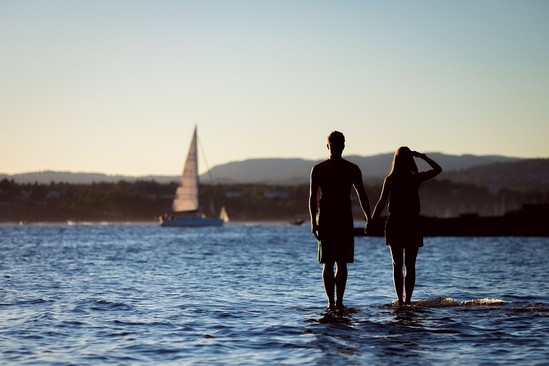 Getting engaged is a very important step in a couple's relationship. Usually, the engagement perio...
Read full story
Comments (0)
*Please take note that upon submitting your comment the team at OLM will need to verify it before it shows up below.