Good Reads
How to make your new house a home after relocation
How to make your new house a home after relocation
If there is one experience that can be exciting and terrifying at the same time, it has to be relocating to a new house. Irrespective of when you choose to move, you will certainly have that feeling of butterflies in your stomach.
The biggest of all feelings is the fear of unknown associated with the moving process. Uprooting your life and settling down in a totally unfamiliar environment can be daunting. No matter how well you prepare yourself for the transition, it hits you hard. The leading long distance moving companies, Pricing Van Lines, a reliable moving service platform, claim that the sooner you get accustomed to a new environment, the easier it is to start the new phase of your life.
But, how do you get familiar with a new home at the first place? Well, the key lies with personalization and creativity. In this article we offer you 5 incredible ways to help make you feel at home in your new house, as soon as possible.
Work on the place and make it your own:
A new house may not feel like a home to you at first. However, you can work on it and make the house cozier and homier. A new house will become home after you add a few personal touches to it. You must remember that home is the base of your life. It is the place where you spend the most relaxing time of your day and play with your kids. A home is where you spend the best time of your life with your family — it is important to make it a personalized space so that your life can be comfortable and more enjoyable.
While adding a personal touch, consider these two core aspects about decorating: first, it can be expensive, and second, if you are renting a home you will likely require the permissions of the landlord.
You will need to be creative and resourceful when decorating and here are a few ways you can choose.
Accessorize
Add Furniture
Add Colours
Lighting
Wall decor
Using accessories to add the personal touch to your new home:
If you want to make easy changes to your new house and also make it your personal space, adding accessories to it is the best way possible. You will have ample options to choose from as the markets are full of a variety of accessories. From cushion and pillow covers to throw rugs, blankets, mats, and decorative items, creative accessorizing is a very easy and fast way to change things up. Just think of your style and add accessorize to add a personal touch to your home.
Furniture:
Furniture makes a core part of the house we use. There is a range of aspects to consider while choosing the furniture for your home or space. Some key aspects you must factor in include materials, design, and colour. The furniture you add to your house can affect this space you have and how you use it. In modern homes, where space is usually a problem, using minimalistic furniture is recommended. Adding minimalistic furniture to the house can help you make it organized with great finesse. Also, using the furniture in a neutral tone can make it more effective to expand the space.
Colours:
The choice of colours you make for your interior defines the use of the space. Interior paint colours must be chosen with great care to ensure that the place reflects your personal taste. Not only the place will be impressive but it will also make you feel comfortable and satisfied. Choose colours that make you feel fresh and calm. You can enjoy the space at your disposal and the way you love the most.
Lighting:
Did you know that the right lighting solution can make your home look cozier or even bigger? Yes, lighting is one of the most underrated decoration tools. The right lighting solutions are esential. You can combine natural light and artificial light sources to make an environment that helps in making your personal space more alluring. Adding artificial light also allows you to make changes to the décor as per your personal preferences.
Wall décor:
One of the easiest ways to make your home feel cozier and welcoming is by adding wall accents. You can use souvenirs from your last travel as well as some local specialties to make your home look more incredible than it already is. Adding family photos to the wall can also be a very amazing way to make the home your personal space.
Adding a personal touch can help you make your new house a home at the earliest. If you are renting, know what features to look for in the rental property and add what additional you want. The sooner you get acquainted with your new house, the better will be the start of your life.
Recommended Articles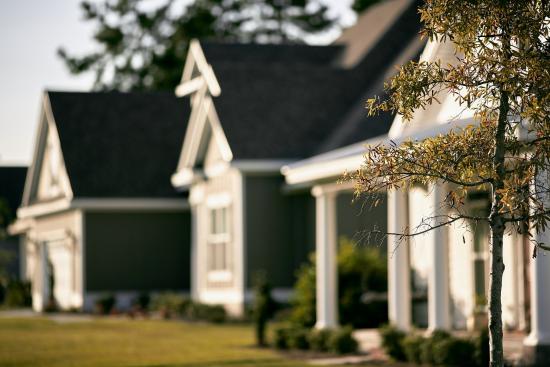 At last, Canada stands with other developed nations when the federal government launched our first National Housing Strategy (NHS) this week. But the devil is in the details
Read full story
The COVID-19 pandemic means we need to find creative ways to stay connected with loved ones. Learn more about how your family can stay close yet safe and socially distanced with our fun bonding ideas!
Read full story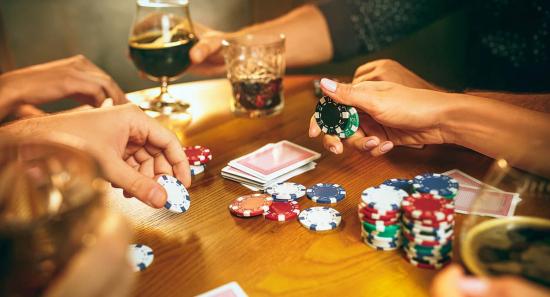 We can hardly deny that the gambling industry, especially the online version, is becoming more and more popular with each passing day.
Read full story
Comments (0)
*Please take note that upon submitting your comment the team at OLM will need to verify it before it shows up below.