Business
Inossem Canada secures $3.5 million in seed funding to Usher SMEs into the digital era.
Inossem Canada secures $3.5 million in seed funding to Usher SMEs into the digital era.
Since the outbreak of the Covid-19 pandemic, many small and medium-sized enterprises (SMEs) have had to change how they do business. The backbone of the Canadian economy, these companies have had to reevaluate supply chain demands, including how products are shipped, stored, delivered, and purchased. Many are looking at a more Amazon-based approach to warehousing, inventory, and sales. The transition is not an easy one, companies need help to hyper-automate their operations.
Enter Inossem Canada, a global company operating in Montreal, Toronto, and Ottawa. Inossem is an expert at transitioning SMEs into the 21st century by providing software that helps with warehousing and hyper-automation, bringing this valuable sector of the economy into the modern era.
Bing Wu, the managing director, explained that Innosem started when consultants from multi-national firms, including IBM and PwC, realized that big firms were only helping big business to transform digitally. There was a need to help SMEs with annual revenues between $10 million and $1 billion with this change. Innosem grew out of a response of the needs of SMEs to transform.
Wu explains that these companies "need a lot of help in terms of digital technology to support being able to operate more efficiently and grow their business." Inossem Canada provides an all-in-one-box system that helps manage all operations, including finance, supply chain, sales, inventory, and integration with partners.
Often, during boom times in specific industries, like the metal business, older companies can make a lot of money but face new challenges. Wu says that these SMEs that work with larger firms cannot keep up with the demands of the corporate world when orders are moving faster than ever before. By providing a software package that can deliver rapid modernization, Inossem Canada enables fast growth.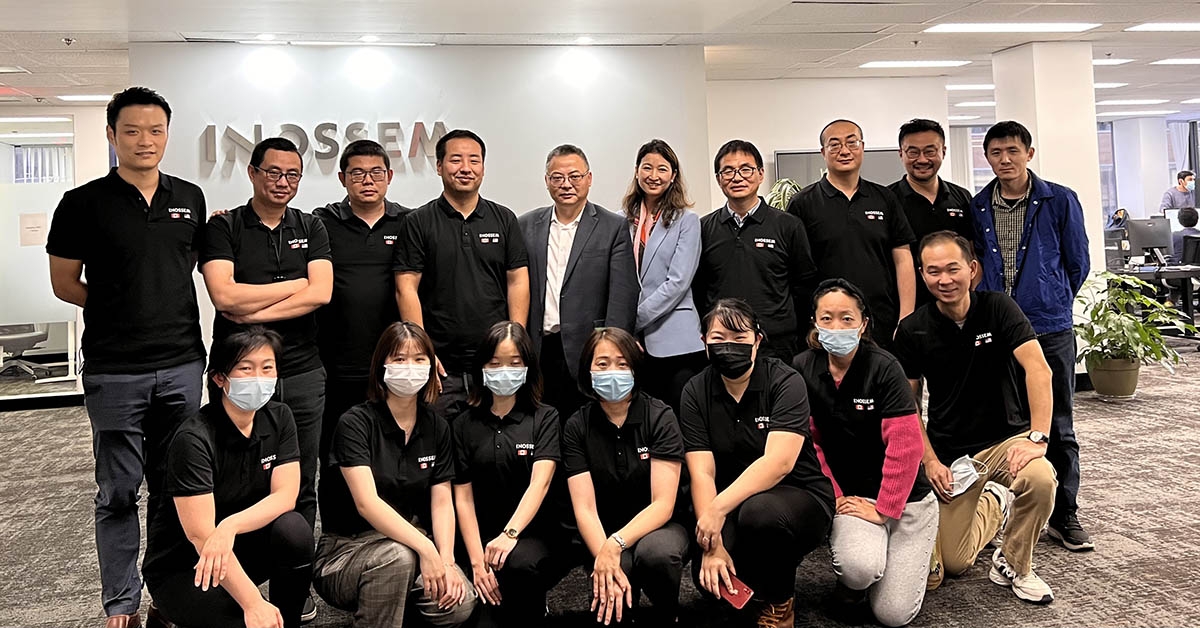 ABOVE: Inossem projects growing its Canadian workforce by 130-150 employees by the end of 2022.
When it comes to helping companies, Wu says that most SMEs prefer to take "no more than one to two years to get their operations digitalized and automated to a maximum level." He says that in the past few years, many million-dollar businesses became billion-dollarbusinesses due to implementing Inossem's software. On the company's commitment to its clients, Wu says, "We like to grow with them, and that is our strategy."
Inossem's software uses Robotic Process Automation, a form of artificial intelligence that can be incorporated into any system, is very easy to implement for a low cost, and can automate manytransactions. Wu believes that automation fundamentally changes the way businesses are run since end-to-end supply systems improve operations and extend the ability of companies to operate not just regionally but nationally and even globally.
"We want to give them (businesses) the capability to grow fast and go beyond what they can do and what they see, which is already happening. It's not far in the future," says Wu.
Inossem also provides integration for SMEs working with large retailers. Companies like Amazon or Costco have enormous demand. An SME can easily run into problems with a defective product: one mask missing in a box of 15 can create a significant issue. Wu says that by hyper-automizing the process, tracking is made more manageable, making integration with these companies smoother.
The $3.5 million of seed financing from AISCA Group will be invested in research and development to improve Inossem's software ability to manage supply chains from end-to-end, including logistics and warehousing, allowing their clients to efficiently work with retailers like Walmart, Amazon, and Costco. The funds will also enable Inossem to promote the software's position in Ontario and the US Eastern Seaboard.
The future is bright for Inossem Canada; the company projects to have between 130 and 150 Canadian-based employees by the end of the year. Inossem's success is due in part to its executive team that hails from backgrounds in consulting and business. The tech company believes that having a foundation in business is part of their core strength, something that other tech start-ups don't have and often don't grasp.
To learn more about Inossem Canada and to enquire about modernizing your SME, visit inossem.ca
Recommended Articles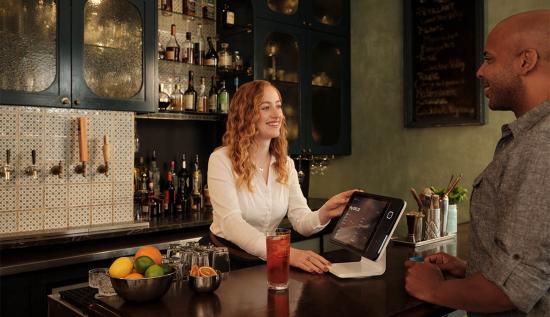 The company has turned a standard iPad into a powerful yet easy-to-use cash register and point of sale solution for businesses of all types and sizes.
Read full story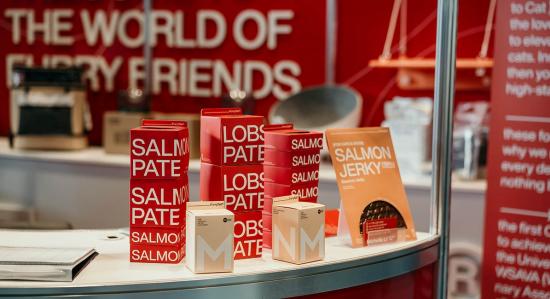 Vancouver-based Aries Wu, organic cat meals, organic feline meals,Chinese pet brand,World Small Animal Veterinary Association,top-quality Canadian lobster cat food,to-quality wild salmon cat food
Read full story
Together, BC First Nations are partnering with Cascadia Seaweed to produce jobs and economic diversification for coastal communities.
Read full story
Comments (0)
*Please take note that upon submitting your comment the team at OLM will need to verify it before it shows up below.