Travel
It's easy to love Turkey
It's easy to love Turkey
Turkey's historic and ancient Cappadocia region is situated on the rugged plateau north of the Taurus Mountains in east-central Anatolia, in the centre of present-day Turkey. A visit here guarantees an unforgettable visual and mystical journey.
Cappadocia is famous for its moonlike landscape and unique geological features called fairy chimneys. Over time, these large, cone-like formations were created by the erosion of the relatively soft volcanic ash around them. Over centuries (from the Byzantine and Islamic eras to the present), residents have literally dug into the towering limestone terrain to create dwellings, castles, and even entire underground cities like Kaymakli and Derinkuyu, which were once used as hiding places by early Christians.
Today, builders are chiselling incredible homes, businesses, and hotels into this stunning landscape. Part of the joy of Cappadocia is just taking it all in as you trek through the area. The people are exceptionally friendly and welcoming. There is an uber cool, beach-like hipster vibe with the many adventure outfitter groups in the region who offer up everything from cycling and horseback adventures to guided tours and ballooning. The village of Uchisar is a popular spot where visitors can rent a scooter, bicycle, or even an ATV to get around to all of the sites.
If you are traveling to this region, I recommend you contact the friendly people at Travel Atelier Private Turkey Tours. They are destination specialists in this region, and whether you are doing an individual, family, or group tour, their guides know Cappadocia well and provided us with exceptional assistance and recommendations that made for a memorable life experience.
I stayed at the remarkable 5-star Argos Hotel, nestled neatly into the cliff overlooking Cappadocia's fertile Pigeon Valley. The hotel was once a monastery and served as lodging for the Silk Road caravans, and today it continues to host visitors from far and away as one of Turkey's premiere boutique hotels.
The on-site restaurant is called "Seki," and its imaginative menu offers local cuisine like lamb shank, beef, and duck breast with a modern twist that is a delight to the palate. The restaurant's vegetables and herbs are grown onsite to ensure the highest quality ingredients. This, combined with impeccable service and some inspiring wines produced in the hotel winery, made for two very agreeable evenings.
Cappadocia's lunar-like landscape has made it the most popular spot in the world for ballooning. Thousands of people from all over the world come here for this once-in-a-lifetime experience. I was picked up at the hotel at 4.30 a.m. for the transfer to the balloon launch site. Some strong Turkish coffee took the edge off the early morning chill as a professional balloon flight team prepared us for our flight.
As the sun began to rise, the burners on about 80 hot air balloons started cranking, and within minutes, we were airborne. Suddenly, the sky was full of a colourful circus of multi-coloured balloons, each carrying up to 24 people. As we rose with the day, the entire Cappadocia landscape lit up like a brilliant painting. For the next hour, we gently drifted over orchards and vineyards, fairy chimneys, pigeon houses, and volcanic landscapes.
This breathtaking setting is entrancing when floating to an altitude of about 1,000 feet (300 meters) with an extraordinary 360-degree view. It's odd to be high up in a basket and yet feel a sense of calm. I felt like time had stopped, and I was drifting over another planet.
Our next stop was the historic town of Göreme. During the Roman period, persecuted Christians built homes and churches in the rock formations and chimneys in the area and expanded the ancient caves into underground cities like Kaymakli and Derinkuyu, which sheltered thousands of people.
Cappadocia's medieval residents also carved out churches and monasteries and decorated the walls with Byzantine frescoes. Some of the finest and most extensive collections are found inside the Göreme Open Air Museum, now a World Heritage Site. UNESCO describes the rock sites of Cappadocia and Göreme National Park as "one of the world's most striking and largest cave-dwelling complexes."
Izmir
The province of Izmir is in western Anatolia, situated along the Aegean coast of Turkey. Many foreign visitors come here to visit Ephesus. We benefited greatly from the Cittur Tour guide who stayed with us as we toured through the region. Our guide's knowledge of the history of the area, friendly demeanour, and relationships with so many of the locals was remarkable and served us well.
Our first stop was the seaside town of Ural, known for its wines, olives, figs, and relaxed and laid-back lifestyle. People are very friendly, and the day we visited the shoreline, coffee shops, and restaurants were doing a brisk business. As you drive down the Aegean Coast, you will come to Alacati; a storybook cobbled stoned village with whitewashed homes, shops, cafes, bars, and restaurants. We stayed here and checked into the boutique Beyevi Hotel. The owners are master hosts who provide comfortable rooms, a relaxed atmosphere, and scrumptious breakfasts.
Alacati is low-key and quiet during the day as people head to the nearby sandy beaches. In recent years Alacati has established itself as one of the world's top windsurfing destinations, along with being an upscale seaside resort. At night it's a different story as Alacati comes to life as the outdoor cafés and narrow streets fill with locals and tourists alike.
The next day our coastal ride continued. Time passed quickly as we drove along the visually stunning turquoise and cobalt blue Aegean Sea. We were headed to see the Roman ruins in the ancient city of Ephesus.
Ephesus has a rich history and is one of the most visited tourist destinations in the world. Ranked among the greatest archeological sites worldwide, only 20 percent of these Roman ruins have been excavated. Ephesus was governed by the Greeks, Persians, Romans, Byzantines, and, finally, the Ottoman Empire.
Despite its many rulers, the city remained one of the most important cities of the ancient world. At its apex in the second century A.D., nearly 300,000 people lived here, and it served as a key seaport that traded goods from Asia to Greece, Italy, and beyond. Its greatest claim to fame is the temple to the goddess Artemis. One of the "seven wonders" of the ancient world, it was almost four times larger than the Parthenon in Athens.
According to the New Testament, the Apostle Paul preached in Ephesus, prompting a riot led by silversmiths who crafted shrines to the goddess and feared for their livelihoods and the temple's future. A few columns are all that remain of the temple today, but walking through gives you a real sense of what it must have been like during those times. Plan to spend at least half a day here and bring water because it's hot and there's a lot to see. There are temples, skeletal remains, and a 25,000-seat amphitheatre that recently staged the Moscow Philharmonic Orchestra, Jose Feliciano, and Sting.
Izmir, on Turkey's Aegean coast, is Turkey's third largest city. It was founded by the Greeks, taken over by the Romans, and rebuilt by Alexander the Great before becoming part of the Ottoman Empire in the 15th century. Today, it is one of Turkey's most liberal cities, and its expansive archeological sites include the Roman Agora of Smyrna, now an open-air museum.
The hilltop Kadifekale, or Velvet Castle, built during Alexander's reign, overlooks the city. It is one of the most beautiful, cosmopolitan, and modern seaside cities I have visited and has much to offer. We stayed at the Park Inn by Radisson Izmir, only a block from the glorious seaside promenade called the Kordon that skirts the city with its shops, cafes, restaurants, and bars.
We headed for dinner at the Konak Pier, an upscale market-type area with waterfront warehouses designed by Gustave Eiffel. The Adabeyi Restaurant juts out to the water at the pier's edge. It provided a perfect sunset view that complimented the smoked mackerel mezze platter, and the bass fish main course served with the house special of mixed zucchini, yogurt, and walnuts. It was a spectacular evening to close a wonderful trip.
When You Go
Turkish Airlines flies direct to Istanbul from Toronto and Montreal. It has consistently been ranked as one of Europe's best airlines.
There are several ways to travel from Cappadocia to Izmir and Ephesus, but the most convenient way is to fly from Kayseri (Erkilet Airport) back to Istanbul and board another plane which will take about half a day. And not to mention, domestic flights are cheap!
When planning your next Turkish adventure, be sure to visit Turkish Airlines, Travel Atelier and Cittur in order to make the most out of your time in Turkey.
For more information about the museum of Istanbul, visit https://muze.gen.tr/
Recommended Articles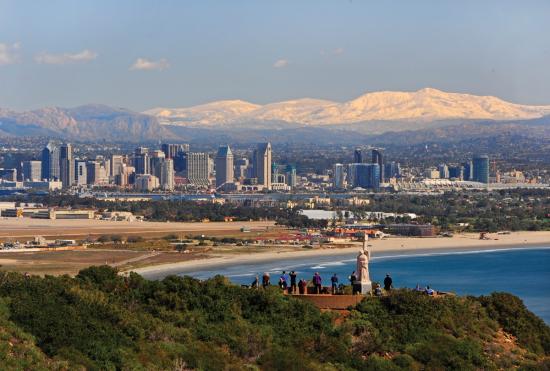 You can spend weeks taking in all the theme parks, museum, beaches and green spaces of the big bay city but we hit the streets to get to know a few of San Diego's many neighbourhoods.
Read full story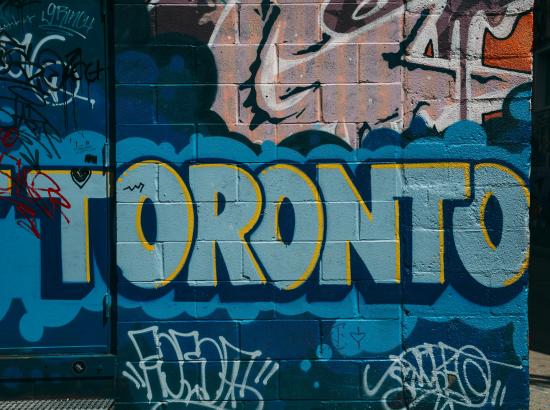 Canada's largest metropolis is a wonderfully multicultural and diverse, friendly, energy riddled, exciting, alive, vibrant and welcoming place.
Read full story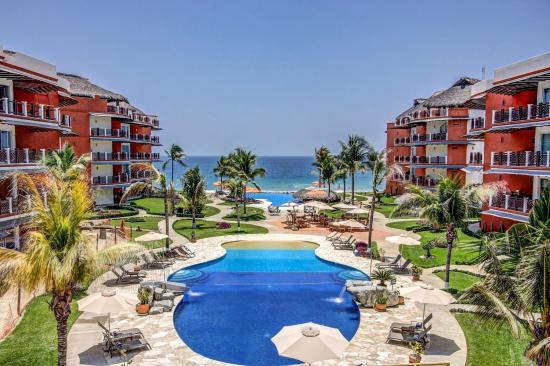 Puerto Escondido is a beautiful resort port town on Mexico's Pacific coast in the state of Oaxaca. This Mexican paradise has been a well-kept secret but it's been emerging as a world-class vacation locale.
Read full story
Comments (1)
*Please take note that upon submitting your comment the team at OLM will need to verify it before it shows up below.