Arts & Events
Jesse Reynolds making a splash on the Ottawa comedy scene
Jesse Reynolds making a splash on the Ottawa comedy scene
Local personality Jesse Reynolds is making a name for himself as a stand-up comedian.
Reynolds says he has wanted to be in entertainment for as long as he can remember. As a 17-year-old just out of high school he was determined to be an actor on Broadway, despite advice from every adult in his life. "Everybody would tell me: maybe you should have a back up career, or how about communications, Jesse," he says. "But you can't tell a 17-year-old anything."
Reynolds ended up moving to Toronto and studying theatre at Humber College, which he says he really enjoyed. However, after graduating, he found there was a lot of competition the world of acting, especially as an 18-year-old living in Toronto. He decided to move back to Ottawa and got a typical nine-to-five job while doing community theatre on the side. "I did a lot of data entry, call centre, soul crushing type work," he says. "I did community theatre, but it's not much of a career, especially in Ottawa."
With his heart still very much in the world of entertainment and Hollywood, Reynolds was watching an old interview one day with Johnny Carson. Carson said that anybody who wanted to break into the entertainment industry should start doing stand-up because producers and casting directors really respect stand up comedians. "You get up there with no costume, no support cast, no music, and it's just you and the audience," Reynolds says. "If you can be successful at entertaining a crowd for 30 or 40 minutes, you get the bookers the confidence that you will be able to carry their show."
So, in 2014, a young Reynolds decided to start doing stand-up. He says being a stand-up comedian was completely out of his comfort zone at first. As a trained actor he was used to embodying characters and speaking other people's words on stage. "I still kind of feel that way," he says. "Even now I feel like I am an actor pretending to be a stand-up comedian."
Regardless, Reynolds started to find success as a stand-up comedian in Ottawa almost immediately. He did his first show in October 2014, and by May 2015 he had won a city-wide talent search to become the new co-host of the morning show on Jump! 106.9. "I don't think I would have won that contest had I not been doing stand-up," he says. "So that's why I say that Johnny's advice worked for me, for sure."
Reynolds hosted the show on Jump! 106.9 with Jenna Mo until 2018 when it got cancelled in favour of a U.S.-based network program. The news of the cancellation reached across the country, causing huge publicity for Reynolds and Mo. "As much as we like to think that that backlash was about myself and Jenna, it really is that two hard-working Canadians got replaced by Americans that don't even live in Ottawa, and have nothing to do with the city," Reynolds says. "I think that was a hard pill to swallow."
Despite the blow of being cancelled, Reynolds says that, as a wannabe Kardashian, he loved the publicity. It also helped them start Jesse and Jenna's Messy Podcast, which now has over 200 episodes and has been named Ottawa's favourite podcast by Faces Magazine. In 2019, Reynolds also organized the first ever Queer Sphere Expo at the Shaw Centre, a trade show featuring LGBTQ-friendly businesses. "It was a just a fun variety of businesses and a lot of colour," he says.
Reynolds has used the fact that he no longer has be get up at 4 a.m. to focus on his stand-up career, which has really taken off in the past couple years. He says his comedy is constantly evolving, but it often focuses on poking fun at himself as a flamboyantly gay man. "I'm able to play into a lot of gay stereotypes that people might find offensive," he says. Reynolds says he also uses experiences from his everyday life to inform his comedy. "A lot of them seem to be at the grocery store for me," he says. "It's a very stressful place."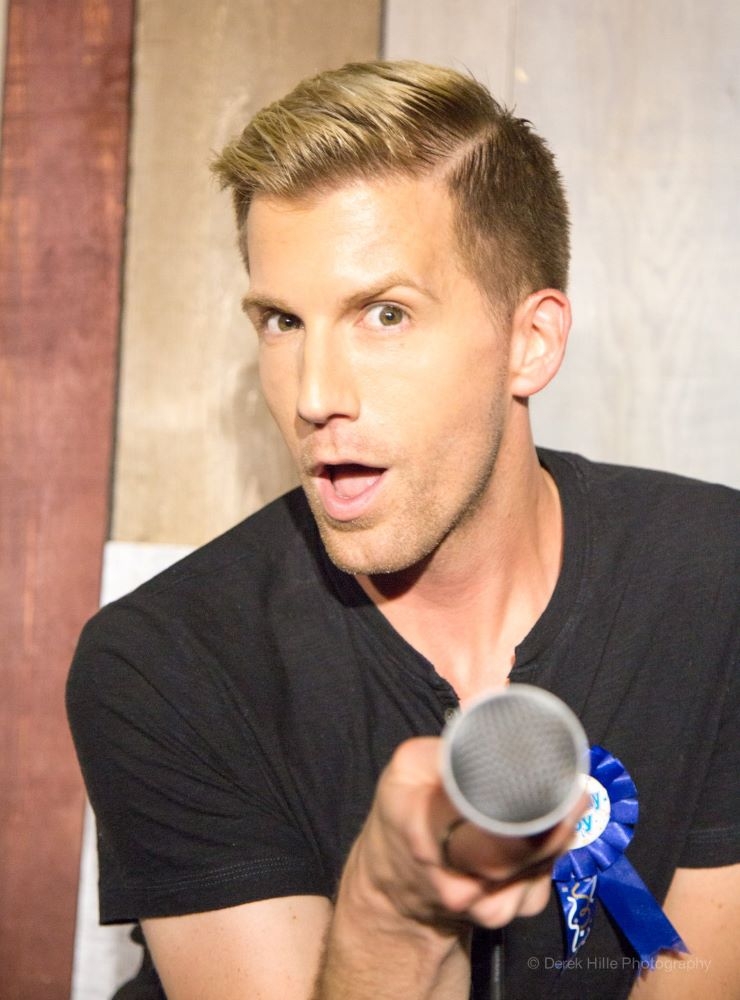 Reynolds says he is really inspired by female comics of the past like Joan Rivers and Phyllis Diller. He says that while comedy does tend to be dominated by straight white males, some of the best comedians out there are women, people of colour or queer people. "Not everybody is attracted to the same type of comedy," he says. "Finally those minority groups are getting representation in comedy in a way that they didn't ten years ago."
Like many entertainers in Ottawa, Reynold's career was hit hard by of COVID-19. He says that he thankfully still had his podcast to produce, which gave him a creative outlet, but this year's Queer Sphere Expo had to be cancelled and comedy clubs were closed for months. Reynolds recently performed at a very successful drive-in show at Wesley Clover Park and has also started performing again behind a plexiglass wall at Yuk Yuk's. "It's kind of like you are performing inside a hockey penalty box," he says.
Reynolds is now a regular at Yuks Yuk's, where owner, Howard Wagman, says he always draws a crowd. "Jesse is a unique talent," he says. "His material is strong, well written and he delivers it really with style. I think he's going to be a success in anything he decides to do."
While Reynolds says he loves stand-up comedy, his ultimate goal is to become a fun daytime talk show host, like Rosie O'Donnell or Jerry Springer. Although ambitious, it is obvious that Reynolds still doesn't take himself too seriously. "If nothing works out maybe I'll have to go into adult entertainment," he says, jokingly. "It seems to be the fate of every gay aspiring actor."
Recommended Articles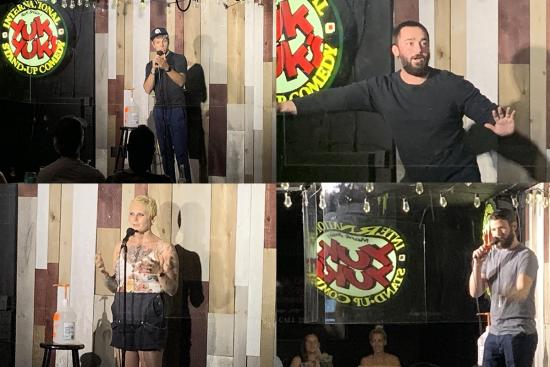 Comedy is back . . . the coming weeks are packed full of not-to-be-missed shows!
Read full story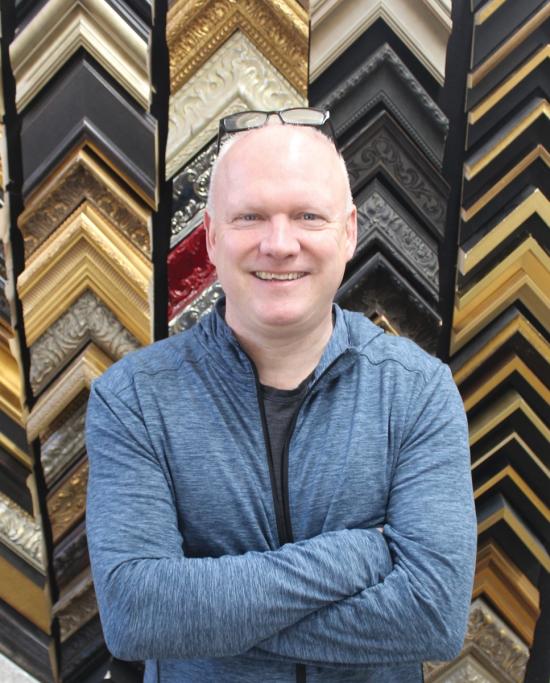 Meet Patrick Gordon who's framing shop is your go-to destination for all your framing needs. From pre-made to custom options, and conservation solutions, he does it all!
Read full story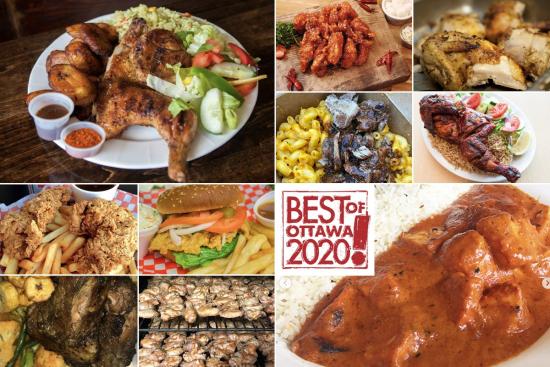 ?After over 20-years writing about life in Ottawa, we think we have a pretty good idea of the best of what this city has to offer. Check, share and discuss #OLMBest every week!
Read full story
Comments (0)
*Please take note that upon submitting your comment the team at OLM will need to verify it before it shows up below.