Politics
Justina McCaffrey Runs for Tories in Kanata
Justina McCaffrey Runs for Tories in Kanata
One of the biggest names in Canadian fashion, Justina McCaffrey, is running for the Conservative nomination in the federal riding of Kanata-Carleton. McCaffrey's wedding gown designs have drawn attention and comparisons with internationally renowned designers like Vera Wang andOscar De La Renta.Her company, Justina McCaffrey Inc., has designed and sold bridal wear in Canada, the United States, Japan and China for over two decades.
McCaffrey's unique style, charisma, savvy branding and custom marketing have garnered her legions of customers from Toronto and Montreal to Paris and New York and even as far away as Tokyo and Beijing. Her international business experience, combined with her promotion of Canadian fashion and knowledge of the Asian business market, make her a compelling candidate for the Conservatives in Kanata who think she can win back the riding.
McCaffrey has strong credentials as a long-time Conservative volunteer and party activist. She says that now that her three children are "all young adults and on their way, I've scaled back my business ventures to focus on winning the nomination and then on winning the riding back for the Conservatives in next year's election."
McCaffrey says that it is her dedication to her community, involvement in the party and disillusionment with the anti-business, high tax Liberal government that led to the decision to put her name forward to run. "Kanata-Carleton is my home and community and I've experienced first-hand the jobs and opportunities that develop when there is good government that supports its entrepreneurs and businesses. But I've also seen what happens when our prosperity is squandered, like now under the Liberals."
McCaffrey has stirred a lot of excitement and interest in the riding with business and community leaders. Her recent fundraisers and coffee parties have been well attended. She also has a very active and committed team of experienced Tories, as well as an enthusiastic crew of post-secondary volunteers who are helping her canvas the riding and run her campaign.
At a recent fundraiser in the riding McCaffrey invited former Conservative Minister Stockwell Day as the guest speaker. Amongst the participants in the packed room who came to listen to McCaffrey was James Scheer, a deacon of the Roman Catholic Archdiocese of Ottawa and father of Andrew Scheer, the Leader of the Conservative Party of Canada and Leader of the Official Opposition. Both enthusiastically applauded McCaffrey after she spoke.
McCaffrey is disarming, folksy and connects quickly with people. She talks about the challenges of being a working mom and running a business. She then pivots to how her community of Kanata has been so let down by the current Liberal MP, Karen McCrimmon, and the Trudeau government. "You don't need to look far to see how they view business," says McCaffrey.
"Justin Trudeau showed his true colours when he justified raising taxes on small businesses by claiming that a large percentage of small businesses are actually just ways for wealthier Canadians to save on their taxes. Those comments are insulting, untrue and so absurd that it boggles the mind. He obviously has never worked in business nor has a clue about the trials, tribulations and sacrifices small and mid-sized businesses in this country make every day."
McCaffrey says hiking taxes on hard-working, middle-class small business owners, including the hardworking farmers in Kanata-Carleton is wrong. She says Trudeau's new tax is also a setback for female entrepreneurs who are now burdened with another government tax that will impact things like their ability to take maternity leave. She adds, "As Conservatives, we believe in raising people up, not tearing people down. We believe we should limit and even lower taxes. The Liberals are obsessed with finding new ways to raise taxes to spend on their pet projects like a carbon tax.
McCaffrey then hones in on Karen McCrimmon, the riding's Liberal MP noting McCrimmon said nothing when Trudeau called small business owners tax cheats and then later voted with to implement the new taxes. She is also critical of McCrimmon and Trudeau's treatment of veterans, many of whom live in the riding.
"When Trudeau told a double amputee veteran that he wasn't going to get anymore help because "he was asking for more than we can give, Karen McCrimmon, a former military officer said nothing. Her silence was deafening and her failure to stand up for an injured vet and all veterans who sacrificed all for his country is inexcusable. "We can give more. We must do more, "says McCaffrey.
McCaffrey says that Kanata-Carleton is a hub of tech innovation and needs the right kind of political leadership to ensure that it can attract investment and entrepreneurs and she believes she fits the bill.
"The Liberals are jeopardizing growth to fuel their spending spree". McCaffrey says she will fight for lower taxes and a competitive business environment that will attract investment and lead to growth and innovation in Kanata and across Canada. "I will listen to the views and experience of many hardworking businesses and entrepreneurs in Kanata and see what lessons we can learn from their experience that will help further grow job and opportunities in Canada. I will not treat them as a tax bank for their pet projects, said McCaffrey."
McCaffrey is concerned Liberal policies that suppress the freedom of many Canadians in both their personal lives and business endeavours. She cites as an example the Canada Summer Jobs attestation where the Trudeau government is imposing their ideology on Canadian charities by forcing groups to either compromise their beliefs or suffer the loss of government assistance in the services that these charities provide to communities across the country, including Kanata.
"I am concerned about government intrusion on citizens' rights. I want to be a voice for the farmers in Kanata Carleton who found out earlier this year that the Liberals will allow Service Canada officers trespass on their property — even if they are not home — to conduct a wide-ranging unannounced inspection. These are farmers, this is Canada, and that type of policy and behaviour is just misguided and wrong," says McCaffrey.
McCaffrey brings a serious and credible opportunity for the Conservatives to win back the most important business and technology riding in Canada. Conservative Leader Andrew Scheer has appointed exceptional women in key shadow cabinet roles to hold the Trudeau government to account. Candice Bergen, Lisa Raitt and Michelle Rempel have been outstanding opposition critics on a myriad of issues. Justina McCaffrey is cut from the same cloth. The current Kanata MP, Karen McCrimmon, has been all but invisible since elected and McCaffrey is certainly no shrinking violet. If she wins the nomination, Kanata-Carleton is up for grabs next year.
Recommended Articles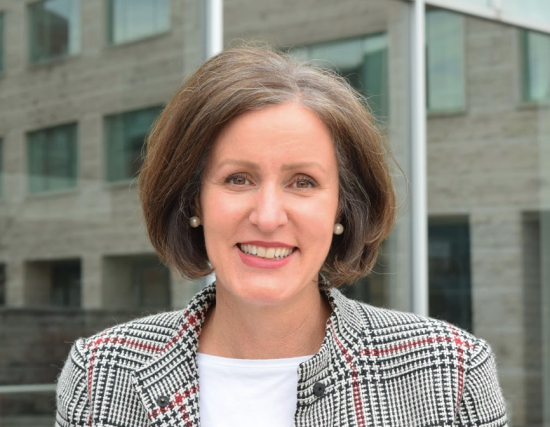 "I am committed to doing everything possible to approach this development differently" - Raylene Lang-Dion
Read full story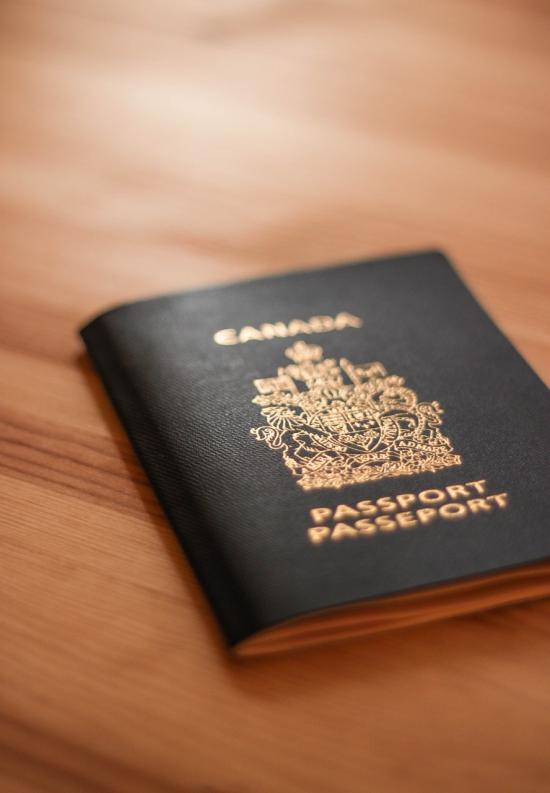 It was the hashtag that had given them hope. Canada would welcome them. Finally.
Read full story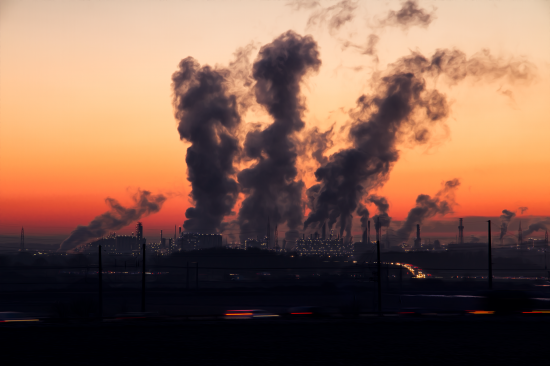 Canada needs honest viable energy and environmental policies based on science and economics, not on political rhetoric, nonscience or nonsense.
Read full story
Comments (4)
*Please take note that upon submitting your comment the team at OLM will need to verify it before it shows up below.