Arts & Events
Latin Expo 2015: Visit Latin America Without Leaving Ottawa
Latin Expo 2015: Visit Latin America Without Leaving Ottawa
Culture, community and commerce are coming together for one high-powered event that's sure to spice up your Sunday.
The third annual Latin Expo will take place at Ottawa City Hall on Sunday, May 17, 2015.
"It's like going to Latin America without getting out of Ottawa," says Red MELOG public relations officer Sonia Lara.
The event is organized by the Network of Latin American Women Entrepreneurs of Ottawa - Gatineau (Red MELOG), a non-government organization devoted to supporting the entrepreneurial and professional goals of Latin American women in the Ottawa-Gatineau area.
Bringing together more than 50 Latin American women exhibitors from the National Capital Region, the expo will include an array of professionals from visual artists to financial advisors, as well as keynote presentations, dance performances and delicious Latin cuisine.
"It's like travelling. People can expect to have a family day, joy and an educational experience. They can dance with us, they can sing. It's open to anything really," Lara says.
The expo celebrates Latin American women's contributions to the community and the local economy with the theme "Your Tool for Empowerment".
"It's just about women. We want to empower women," Lara says.
Latin American female role models, such as photographer Ima Ortega,
will speak at the event. Ortega says her speech will focus on the importance of Red MELOG. "I've been here for 30 years and there was never anything like that to support the Latin American community. I think MELOG is the first time that I've seen that in Ottawa. I think it's important," she says.
"I would like to think that I will be able to inspire some people," Ortega says. "I would like to see myself as somebody that at least can tell them this is important and this is something that can really help us grow."
Although the speakers come from a variety of professional fields, Lara says they have something in common: "They are leaders. They are great communicators. We will benefit immensely from their stories."
"We are telling women just to keep going, to work hard, to have high expectations," Lara says. "We are not alone. We need comradery. We need community support, and MELOG is here to help all these Latin women and all communities in general to find a way."
Admission is free! Get your ticket here.
Click here to find out more about the Latin Expo 2015.
To learn more about Red MELOG, click here.
Recommended Articles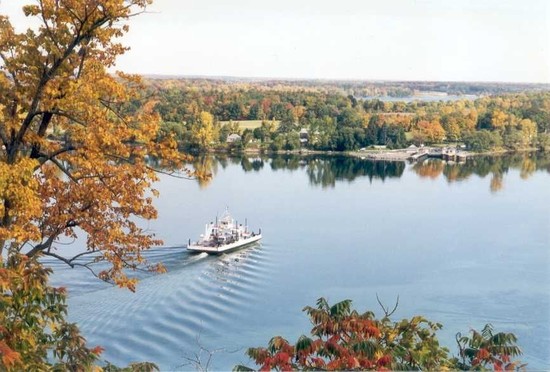 Prince Edward County presents its 12th annual TASTE community grown – a highly anticipated festiva...
Read full story
The Irish Film Festival of Ottawa, held between March 31 and April 2, is set to shine its cultural spotlight on the best shorts, children's and fictional films as well as documentaries the country has to offer.
Read full story
Disney On Ice once again graced the Canadian Tire Centre with their latest spectacle Dare to Dream! Disney On Ice, a series of spectacular and vibrant live ice performances, has been producing critically acclaimed shows for almost 40 years and their latest surely does not disappoint!
Read full story
Comments (0)
*Please take note that upon submitting your comment the team at OLM will need to verify it before it shows up below.