Top Stories
Launching an organic food revolution in our nation's schools
Launching an organic food revolution in our nation's schools
ABOVE: Frank Stronach is working to make organic food more accessible and affordable for Canadians of all ages.
---
Canadian automotive legend Frank Stronach is busy these days building a game-changing electric-powered vehicle and launching a chain of organic restaurants and marketplaces.
But what's really got him fired up is spreading the gospel of good health through organic food.
This summer, on the rural outskirts north of Toronto, Stronach will open a new educational centre where school kids will swap their textbooks for garden trowels and get their hands dirty planting, growing and harvesting organic foods.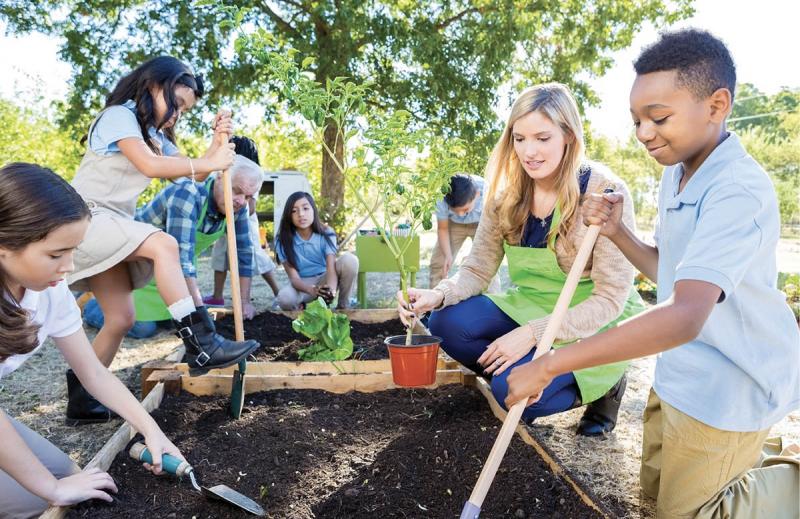 Stronach built the prototype educational centre as a place where young students can grow and harvest their own food and learn about nutritious foods and health eating. The centre will feature an indoor lecture hall, greenhouses, outdoor vegetable gardens and tree orchards, and a farmer's market selling organic produce to local residents.
It's part of a non-profit organization he created last year called The GUHAH Way. Its mission: to inspire an organic food revolution and help educate young Canadians about the lifelong benefits that come with eating healthy, all-natural foods.
The exotic-sounding GUHAH is an acronym that stands for: Growing Up Healthy and Happy. And for Stronach, it's the mantra behind his efforts to build a national organization that he says is more akin to a movement or a lifestyle philosophy.
One of the organization's main initiatives will be to lobby governments and school boards to establish food guidelines that only permit organic foods in school cafeterias. It's a view that is backed up by health experts such as Dr. Mark Hyman, one of the world's most outspoken proponents of all-natural, healthy food and author of the book Food Fix. Hyman argues that schools are ground zero when it comes to safeguarding our children's health and helping educate our children to lead healthy lives by eating nutritious, chemical-free foods.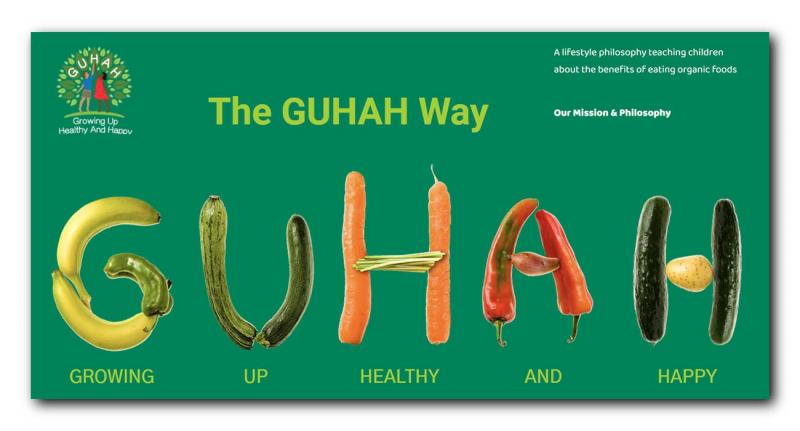 If The GUHAH Way succeeds in its efforts, school cafeterias across the country will ditch lunchtime foods made with highly processed, non-organic food ingredients and instead serve up healthy fare made with nutrient-packed organic meats, vegetables and fruits.
Other GUHAH Way initiatives and activities include advocating for the creation of school programs that enable children to learn how to grow organic foods. The non-profit believes that children should learn about the importance of organic foods and the benefits of healthy nutrition both inside the classroom and out on the farms in their local community.
The organization is pushing for school programs at both the elementary and high school level. Stronach believes that children from Grades 1-6 should spend a few hours each week learning about the importance of eating healthy and organic foods, including field trips to local farms and greenhouses, while students in Grades 7-12 should spend one entire day per week in studies and hands-on learning related to planting, nurturing, and harvesting farm-grown produce.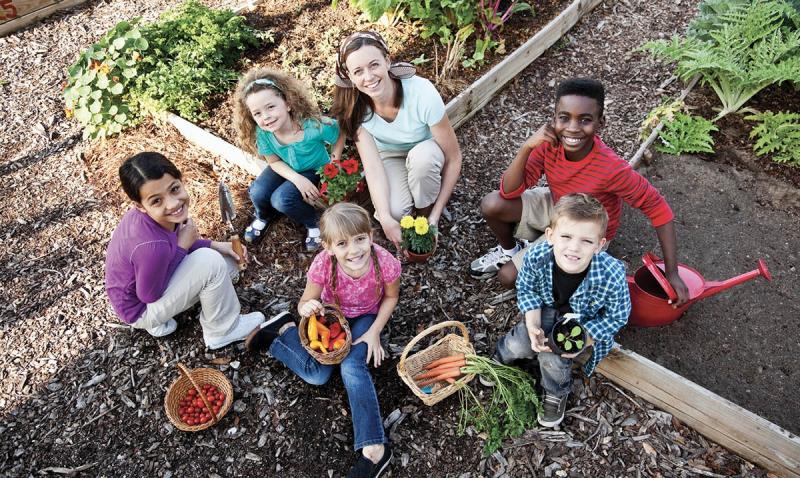 Through these programs, students would learn about the nutritional benefits of foods and the critical role that food plays in human health, as well as gain an appreciation for growing natural foods. They would plant seeds, fertilize the soil, water the vegetables and herbs, weed the gardens, prune the orchards, and harvest the fruits and vegetables. All of the foods that the students would help grow would be free of pesticides, herbicides, GMOs and chemicals. Stronach even believes that once these programs are up and running, most of the food grown by the students could end up on the kitchen cutting board in their school cafeterias.
The parent-based movement is guided by Frank Stronach's profound belief that "growing food is one of the noblest endeavours anyone can pursue." The organization says children would develop a deep and lasting appreciation for the importance of growing natural food and would carry this knowledge with them throughout their lives.
Stronach believes The GUHAH Way will inspire individuals of all ages to embrace organic foods and healthy eating and will become a large and powerful voice for parents across the country who want healthier food options at their children's schools.
---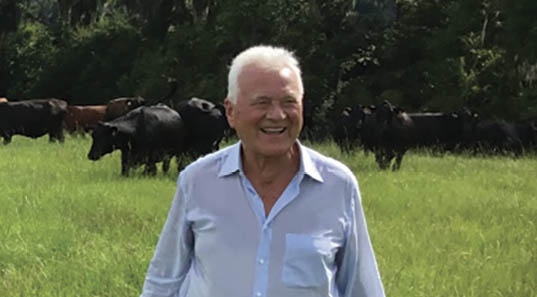 Interview with Frank Stronach, Founder of The GUHAH Way
OLM: What inspired you to start The GUHAH Way?
Frank Stronach: As I've gotten older, I've begun to think a lot more about how I could be of greater service to society. Basically, I thought: could my business know-how and experience be applied to other areas? Could I do something that would improve the lives of others?
And one of those areas where I thought I could make a real difference would be to create an organization that would help make our children lead healthier lives.
For parents, their number one concern is focused on ensuring that their children grow up healthy. That's the main reason why I established The GUHAH Way. If your children are healthy, there's a much greater chance that they will also be happy and successful in what they do.
OLM: Do you think school kids would enjoy learning about organic foods?
Frank Stronach: I think children would really enjoy digging in the soil, planting seeds and then nurturing those vegetables and fruits. And I think they would also enjoy eating the foods that they have grown and harvested with their own hands. No food ever tastes as good as the food that you grew yourself.
One of the biggest advocates today about the joy and nobility of growing food is Ron Finley. Ron lives in Los Angeles, and he has promoted his message to millions of people through media interviews, documentary films and TED Talks. Ron uses a number of catchy phrases to get his message across, but one of my favourites is "growing your own food is like printing your own money." That's a great lesson for any student.
Another of my favourite words of wisdom come from Hippocrates. He is regarded as the father of modern medicine, and he is the founder of the Hippocratic Oath taken by physicians. Hippocrates said, "Let food be your medicine and medicine be your food."
By serving organic foods at our schools, and by teaching young students about the nutritional benefits of an all-natural, healthy diet, we can make enormous strides in improving the health and well-being of our children.
OLM: How will The GUHAH Way lobby for change?
Frank Stronach: Parents want the best for their children. Unfortunately, it's incredibly difficult to make changes in our current political system. There are many good politicians who want to bring about positive change, but when they do they often encounter roadblocks and resistance.
The fact is governments have been slow to bring about the sort of changes parents want for their children. These changes include comprehensive nutritional education and organic foods in our schools, where our children spend a large part of their day. And although organic school meals would cost a little more than what we currently spend, they would save hundreds of millions of dollars in health care costs over the long term.
Our children need a strong voice. They need parents who are willing to come together to represent their children's interests in our schools. I believe The GUHAH Way can be that organization.
OLM:What would you say to parents who are interested in joining?
Frank Stronach: We're inviting people who share our philosophy to join our organization by becoming a member and participating in our efforts to spread the message of a healthy lifestyle built around a diet of organic, all-natural foods.
If you feel the way we do, get involved and together we'll find ways where we can bring about positive change. Visit our website or give us a call. There are so many things we can do to help our children grow up healthy and happy.
If we can mobilize widespread support, we can make a real difference in improving the health of our children. That's the greatest gift we can give to our children.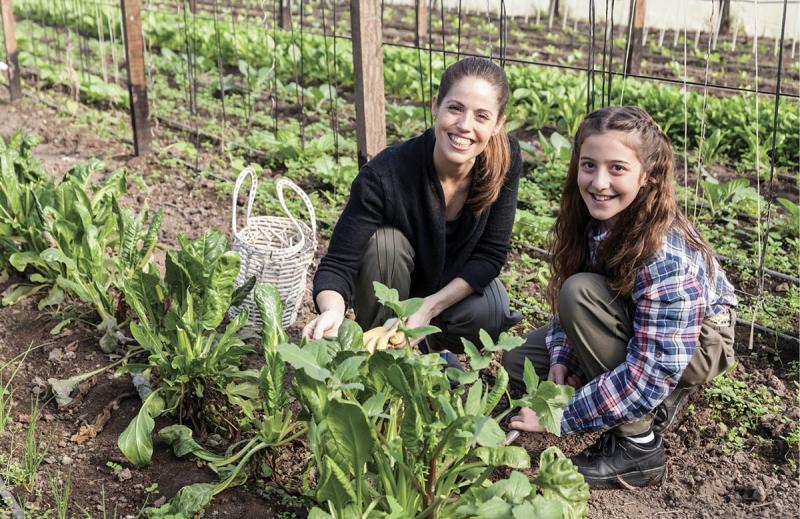 For more information on The GUHAH Way please visit The GUHAH Way, call 289-268-1000 or email: info@guhahway.com
---
Photos: iStock
Recommended Articles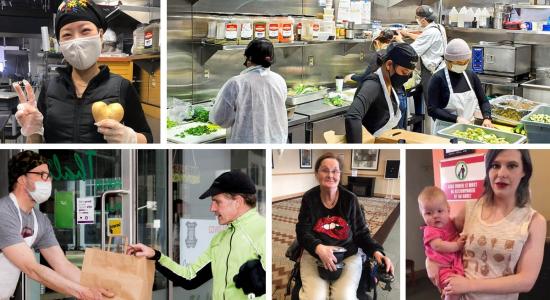 When you buy yourself a meal from the Food For Thought kitchen, your purchase buys the same meal for someone struggling with food insecurity.
Read full story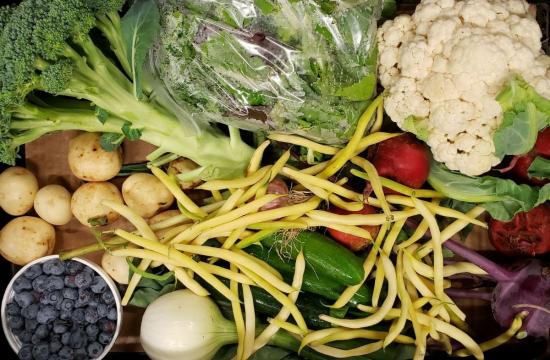 The beautiful colours of fresh vegetables indicate that they are full of different phytochemicals and antioxidants that support your immune system
Read full story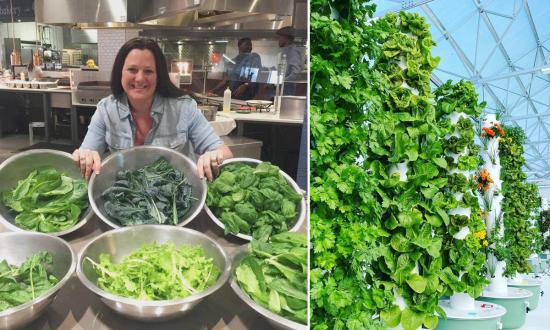 Becky Black, grew up on a Southern Ontario dairy farm; she says she's glad to know where her food comes from again, and is glad to share that experience with others.
Read full story
Comments (0)
*Please take note that upon submitting your comment the team at OLM will need to verify it before it shows up below.