Business
Leading Asian food delivery service Fantuan announces English version in Ontario and BC
Leading Asian food delivery service Fantuan announces English version in Ontario and BC
Consumers are inundated with ads these days for food delivery services by all the usual brands. Then there's Fantuan, a Vancouver-based one-stop life-services platform providing food delivery, errands, e-commerce and marketing services.
Having recently announced YoY growth last year of close to 400 per cent, Fantuan is building upon being the #1 Chinese-language Asian food delivery app in North America with its launch of an English version in North York. The company believes this will also support growth in its errand and review/coupon services. The company also has its sights set on expansion to Australia and Europe.
With tens of thousands of restaurants closing their doors due to COVID, Fantuan saw a way to help businesses pivot to online customer service. Good partnership is what it's all about when what are mostly family-run businesses team up with a tech company. Knowing your customer base is key to expanding that base. Fantuan provides its partner businesses with invaluable distribution and customer resources, plus access to intelligent data collection and analysis that helps them improve their profit margins.
Fantuan was founded in Vancouver in 2014 and has grown into the largest Asian food delivery platform in North America, providing consumers with delivery and self-pickup options for everything from meals, beverages, and groceries to supermarket and convenience store items. The company has a great origin story.
Randy Wu, founder and CEO of Fantuan, devises and leads the company's overall business and product strategies. While studying economics at Simon Fraser University, Wu connected via an online gaming platform with the guy who would become his Fantuan co-founder, former Amazon Seattle engineer Yaofei Feng, who's responsible for new business.
Wu was a hard-working international student who had neither the time nor the inclination to prepare meals. He found the Asian food delivery services at the time to be basic at best, so he undertook to create his own. Having dropped out of and rejoined the gaming platform where he first met Feng, the two reconnected and clicked on the idea and off they went.
Fantuan has some very solid credentials behind it. Start-up capital originated with multiple sources and grew over a number of phases to where one venture capital firm backing Fantuan was also a co-founder of Alibaba. A number of Fantuan investors and advisors also came from Meituan Dianping, China and the world's largest food delivery platform that provides a range of consumer products and retail services including entertainment, dining, delivery, and travel.
With growth of nearly 400 per cent last year, Fantuan has big plans ahead. There are currently more than 500 employees in Canada, the U.S. and China with HQ in Vancouver, serving 1.2 million users across North America. In the second quarter of 2020, services expanded into Winnipeg, Halifax and Saskatoon, and into the U.S. markets of San Francisco, Pittsburgh, New Jersey and Boston. Chicago, Washington, Dallas and Philadelphia soon followed. The menu also expanded from well-known Chinese favourites to include Japanese cuisine, Korean dishes, traditional BBQ, desserts, and bubble tea.
As part of its ongoing partnership efforts, this past May Fantuan Delivery launched the "Our food, our people" campaign in honour of Asian Heritage Month, and in support of local businesses who'd been struggling with pandemic restrictions. Restaurants and other businesses from Montreal to New York shared inspirational stories of the people behind the success and the delicious food. Fantuan chipped in $5 delivery coupons for each restaurant to encourage users get online and enjoy a great meal.
You can download the Fantuan app on Google Play, the App Store, and on the Huawei app store.
Recommended Articles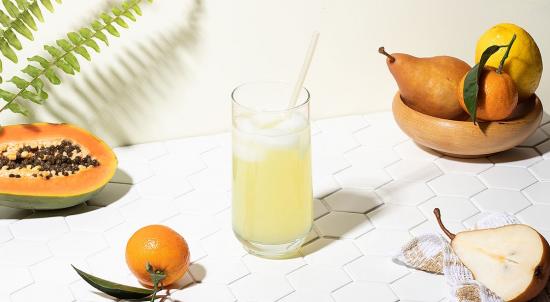 The Rice Straw is 100 per cent natural and sustainable, fully biodegrading in just 90 days.
Read full story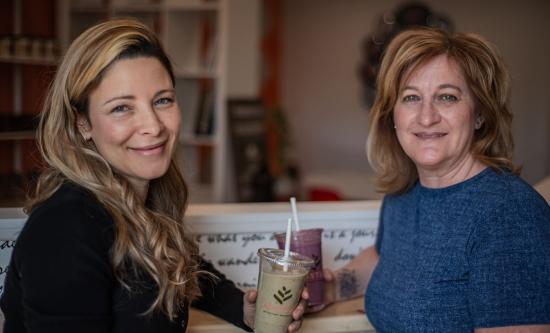 A unique fitness and nutrition business that specializes in helping clients begin their journey of living a healthy and thriving lifestyle is now open in the Glebe.
Read full story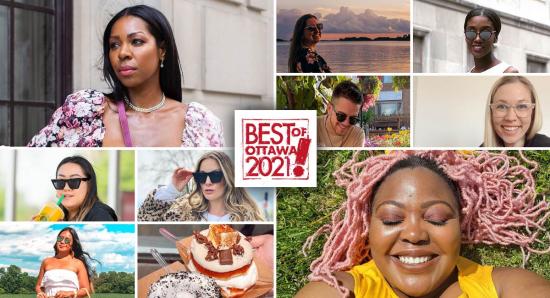 After over 20-years writing about life in Ottawa, we think we have a pretty good idea of the best of what this city has to offer. Check, share and discuss #OLMBest every week!
Read full story
Comments (0)
*Please take note that upon submitting your comment the team at OLM will need to verify it before it shows up below.