Business
Living Green Starts at Home: EnviroCentre's "Your Green Home" Course
Living Green Starts at Home: EnviroCentre's "Your Green Home" Course
We're no longer debating climate change–we're talking about how to stop it. While the government gets backlogged in politics, why not start change at home? Creating a green lifestyle may sound overwhelming, but step-by-step, it is simple to live green.
How do you start living green? EnviroCentre provides concrete steps to cultivate a green lifestyle. The new Your Green Home course includes practical, short lessons to teach you the small things you can do to have a big impact on your home's energy efficiency. The self-directed, online course is a 10-week journey to greening your home.
EnviroCentre's mission is to bring practical solutions to people, communities, and organizations with lasting environmental impact. Why? They want to see greenhouse gas emissions reduced through inspired environmental action and positive change. When the pandemic hit, EnviroCentre innovated its approach by designing online courses to help people take simple steps against climate change.
Your Green Home walks you through your home with "green-tinted glasses." Simple shifts in your lifestyle can reduce climate emissions, minimize environmental impact, and improve health.
"Every day small changes have lasting impacts, especially when it comes to taking action on climate," says EnviroCentre. "Our lives are filled with choices, and it's hard to know which ones are best for the planet. That's why we created the My Green Lifestyle courses, filled with practical advice to help folks in Ottawa (and beyond!) live a little lighter."
Starting on November 6th, the Your Green Home course launch is free. It includes a participatory platform with a Facebook community to connect with others and a weekly check-in with an EnviroCentre team member ready to answer questions. At the end, you will receive an EnviroCentre "Your Green Home" certification. Anyone who completes the first launch will be entered to win a $150 IKEA gift card.
"One of the biggest ways we can take action on climate in our everyday lives is at home! Our 10-week Your Green Home course is a step-by-step guide to a more sustainable house and will walk you through the basics of energy efficiency, reducing waste, and forming long lasting green habits."
Why start at home? As the winter months arrive, Canadians will spend most of their lives inside, dependent on home lighting. The easiest way to reduce energy consumption is through home lighting, OLM learned in a sneak-peak of the course. A modern LED bulb is as much as 20 times more energy-efficient than a standard incandescent bulb–so look for the ENERGY STAR label the next time you need some light.
EnviroCentre also taught OLM how to maximize natural light at home. Adding more windows during renovations is effective, but simply maximizing the light you already have goes a long way. Placing mirrors to reflect light across rooms and hallways not only modernizes your interior décor but lightens rooms. So does placing lamps in front of mirrors and painting rooms lighter shades. The simplest trick? Remember to open your curtains and blinds fully in the morning. This lowers energy consumption while boosting your vitamin D levels and productivity.
If you want to learn more about the course, visit www.mygreenlifestyle.ca or join the online launch event from 10-11 am on November 6th. Not ready to enroll this November? The course is available anytime for $15. It is a low commitment with high impact on your lifestyle. Thirty minutes per week over ten weeks gives you time to implement what you learn. You'll be equipped to walk the environmental talk.
Once you finish this course, you may be ready for some next steps. EnviroCentre offers many other courses: "30-day lifestyle makeover," "Intro to a Greener Lifestyle," "Drive Green," or "Green City Primer." The content, focussed on helping you go green, includes teaching on Urban Climate Action, driving green in Ottawa, and the history of climate change. EnviroCentre also hosts workshops for individuals and businesses.
"You have the power to create change, and we want to help get you there."
PHOTO: Courtesy EnviroCentre
Recommended Articles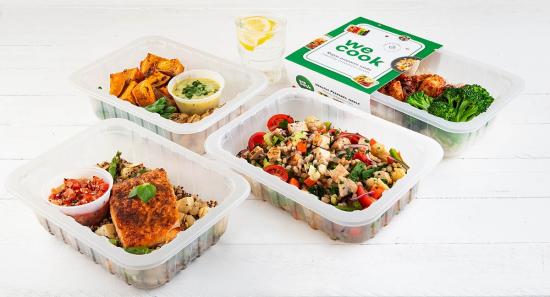 WeCook offers a wide range of freshly prepared, ready-to-eat meals delivered right to your door.
Read full story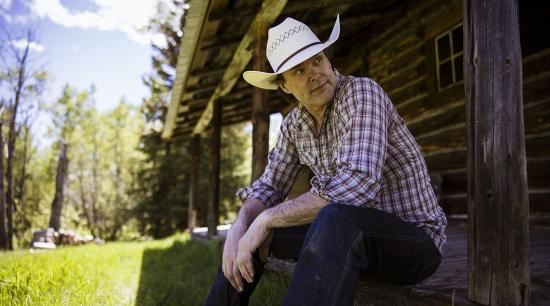 Corb Lund, together with some of Alberta's finest recording artists, has recorded a song opposing coal mining in the heart of our Rocky Mountains
Read full story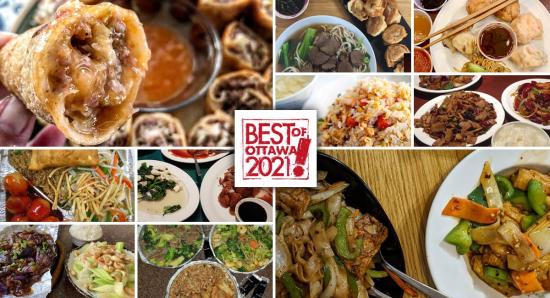 After over 20-years writing about life in Ottawa, we think we have a pretty good idea of the best of what this city has to offer. Check, share and discuss #OLMBest every week!
Read full story
Comments (0)
*Please take note that upon submitting your comment the team at OLM will need to verify it before it shows up below.