Reviews
"Madeleine Collins" is the latest example of Virginie Efira's amazing talent
"Madeleine Collins" is the latest example of Virginie Efira's amazing talent
Synopsis: Judith leads a double life: two lovers, two sons in France and one daughter in Switzerland. Entangled in secrets and lies, her lives begin to shatter.
Director: Antoine Barraud
Stars: Virginie Efira, Quim Guiterrez, Bruno Salomone
---
If you were to 'Google' Virginie Efira, you would see that she is a Belgian-French actress. A link to her IMDB page will tell you what she's been in. If you click Photos, you will see that she is very beautiful and photogenic. If you click on Videos, you will see the trailers for movies she has been in recently. A quick click of the News heading, and you will learn about projects she has acted in lately, news of distribution, as well as reviews of some of the projects she has been in.
All this information is accurate but allow me to tell you the one thing about Virginie Efira you need to know; she is the best current actress that you have probably never heard of. Now, in no way, shape, or form am I trying to be condescending, but I don't think Virginie Efira is a household name in North America like she is in parts of Europe.
Her films don't usually play at the Cineplex or Landmark theatres in Canada but can be seen at independent theatres like Mayfair and Bytowne here in Ottawa. Her movies are in French. Many people will tell me that they don't like films with subtitles, and while I appreciate their point of view, many of the great pieces of television and film I have seen over the years aren't in the English language. Parasite, Les Intouchables, Old Boy (The original version), Drive My Car, and Another Round are just some of the fantastic movies I have seen that are subtitled, and I still maintain Squid Game, the Korean Netflix hit, is the best show I have seen during the pandemic which is also subtitled.
Now Madeleine Collins is in French, one of our national languages, so hopefully, the 'subtitle' debate will be kept to a minimum with this title.
Back to Efira. I find her fascinating. In every role, I have seen her take on, and I have seen many of her films, she has excelled. Comedy, drama, films with a serious tone, showing strong emotion, generating laughs from her audience, she does it all. I haven't seen her in an action movie, but I suspect if the role calls for her to jump off of a building, she would nail that too!
Her latest film, Madeleine Collins, is another exhibition of her amazing talent as an actress. In this film, she plays a woman who is seemingly happily married to an orchestra conductor and has two sons in Paris. But wait, she is also married to a man in Geneva and has a daughter. Our protagonist is living a double life. How? Why? This isn't a Tinder situation gone wrong but a more complex situation that is well layered by Antoine Barraud, who both wrote and directed the film.
And to be clear, this is very much an ensemble film. Barraud and Efira are the captains, but we see strong performances from the supporting cast, including Jacqueline Bisset, Quim Guiterrez, and a good turn from child actor Loise Benguerel.
We have seen the 'living a double life' storyline before, but this film adds such an interesting dynamic to it; it is unique and exquisite. Barraud has a strong knack for patient storytelling and character development.
I thoroughly enjoyed this film, though I feel like a broken record saying that after every time, Efira graces us with her presence on screen.
The time may come when I don't like a film she has been in, but it certainly wasn't with Madeleine Collins.
Grade: B+
---
Watch the movie trailer:
Recommended Articles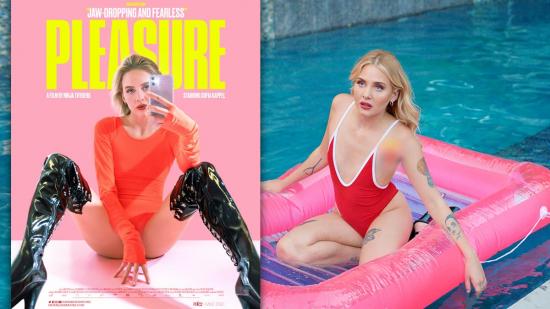 Pleasure is a movie that will stay with you and should foster some meaningful discussion, not simply about the adult entertainment world but the perceived roles of men and women.
Read full story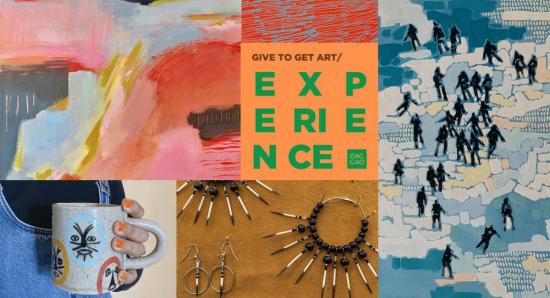 The Give to Get Art Market from May 28th to 29th is the first ever building-wide art market featuring local artists and artisans
Read full story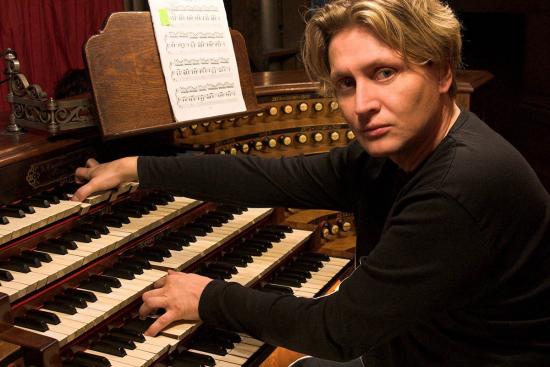 Music aficionados of the capital region can look forward to a unique cultural experience to kick off the summer season
Read full story
Comments (0)
*Please take note that upon submitting your comment the team at OLM will need to verify it before it shows up below.