Arts & Events
Maritime musician Hughie McDonell on music, the Maritimes, and the good life.
Maritime musician Hughie McDonell on music, the Maritimes, and the good life.
Every Maritimer given the chance will speak of their hobby shopping at the somewhat famous 'Guy's Frenchy's.' The deals you can find there aren't news to anyone familiar with the East Coast chain. Musician, Hughie McDonell is no stranger to the Maritimes, or to Frenchy's either, I'm told.
Born on a farm in Cornwall, Ontario, near Martintown, Hughie's first audience was his parents and 13 siblings — eight sisters and five brothers. Hughie grabbed his guitar whenever he could and would often be found playing the three songs he knew, or a jingle from a TV commercial he learned.
From a young age, he knew he had something; "I just played," as he would say, being self-taught and playing by ear. Entering the music industry full-time in his early 20s, Hughie played at many bars and live entertainment venues across Ontario. Although he was used to getting up early, meeting the sunrise to work on the farm, and spending long hours playing at the bar at night, he knew he could not continue to do both full-heartedly.
So, for a little while, Hughie trudged on and worked to fine-tune his playing and performing into the night; making it his goal to keep peoples' eyes off the Toronto Maple Leaf game, though his Leafs didn't see too many wins, and kneading a listening crowd. Hughie relays that the late, great, and legendary Cape Breton musician and song-dog John Allen Cameron, encouraged him to give music a go.
For Hughie, this was a live changing compliment from someone he long admired and it put so many things in perspective. It gave him a boost of confidence in his music and clarity about how his love for music, and creating music, was an innate and important part of his life. So Hughie, a proud father of three talented kids, decided to focus on planting roots and making friends on the east coast. He worked and pursued his passion for music while raising a family. He gradually built a following on Wednesday nights, with one too many guitar players at the church social. Soon he was a beloved local troubadour and a friend to many in the vibrant Maritime music community.
With his kids now grown up, Hughie decided to commit more time to his music, taking to the stage and seeking some recording opportunities. One story that Hughie took as a sign to pursue his music, was during his travel to a music studio in Nashville. He recounts meeting a fellow, who is now a friend. Hughie had brought one of his pieces, 'Hey John Prine,' down to Nashville to record, and hoped to bring it to John Prine's record company, 'Oh Boy Records.' Hughie remarks he had been hoping more over to give it to John Prine's wife as tribute to the late singer. Plans didn't follow exactly as he hoped, so he headed back to Canada.
While at the airport on his way home, Hughie made small talk with a man sitting beside him. Long story short, the man's family lived beside Hughie's farm in Ontario, and the families knew each other. The conversation extended to a woman sitting nearby who happened to be, by sweetest coincidence, best friends with John Prine's wife. It was one of life's serendipitous moments that turned Hughie's attention deeper into his music, and he took it as his sign to finally commit to playing and writing full-time.
Since then, Hughie McDonell has continued to make music his full-time career to the benefit of many. Songs including "Here for a Reason" have reached national viewership; a song he wrote for Harley Lawrence, a man experiencing homelessness, who tragically passed away in Berwick, Nova Scotia. A Toronto artist further extended the memoir, doing a painting in memory of Harley Lawrence based on a photo taken prior to Harley's death. Both pieces made CBC National news.
With four albums under his belt, Hughie has had some great successes with his songwriting. Some highlighted songs demonstrate his journey with his family and his community across Canada, including: a reminiscence of his drive across "Blomidon (Coming Home)," "What the Heck, Let's Go to Quebec," and "Here's to You Margaret."
On the lighter side, Hughie often includes humour for his audience when he can, with songs such as, "Shopping at Frenchy's," "Girls from Glengarry," and even an impromptu 'Ode to the Legalization of Cannabis' during its news release.
Hughie McDonell demonstrates the heart of a true and honest Maritime musician. I was lucky to have shared laughs and conversations with him over Facetime in his kitchen, with violins on his wall and mutual Wi-Fi connection troubles from out in the Maritimes (better yet, garnishing the authenticity that Hughie exudes).
He beams with pride when speaking about his children. "It make me feels so good that I got to have my daughter Caleigh sing on my last CD also with sons Tyler and Ryan." Then there is the story of his 12-string guitar. Hughie had paid to have work done on the instrument in one of the cities he was visiting, but after the work, the guitar still didn't sound as he had hoped. Appreciating his dads lifelong passion for creating music, Tyler brought the guitar to a local musician in PEI to have it finished.
Hughie relays the 12-string sounds great now, as well as the difference of care and love that was given to it the second time, a mark of his Maritime experience. His passion for the east coast extends to the production side of this music; the venerable Fred Lavery of Lakewind Sounds Studio in Cape Breton produced Hughie's last two CDs.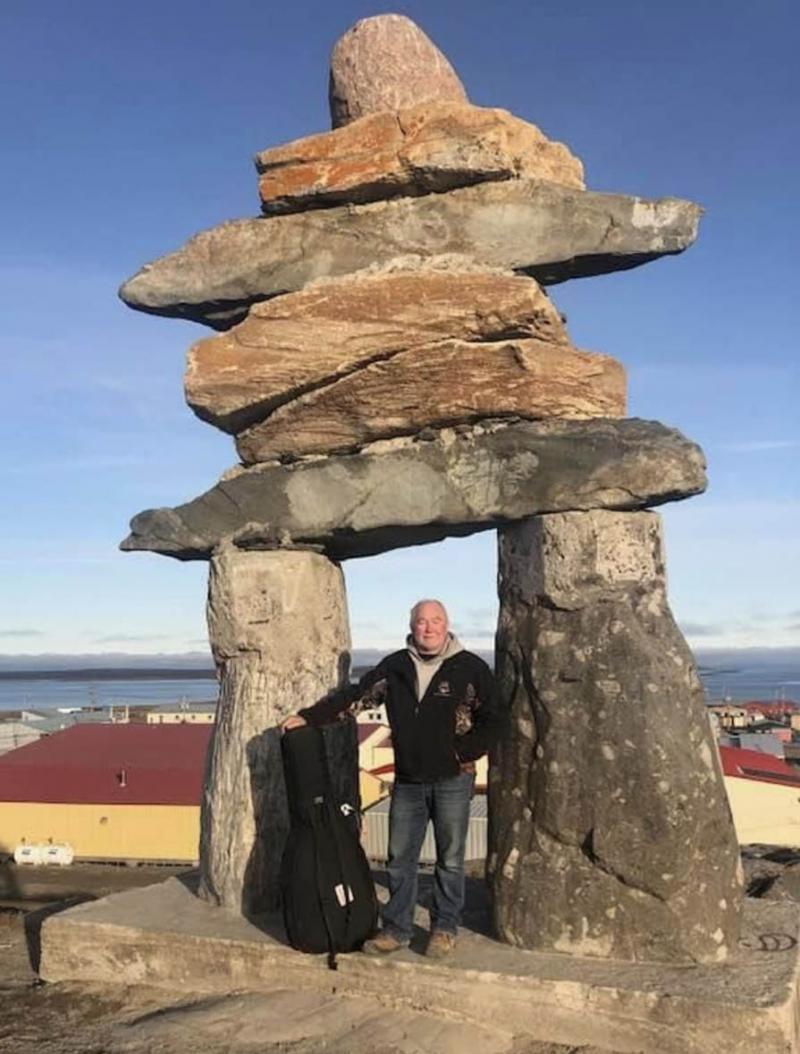 Hughie aspires to incorporate this guitar in one of the pieces he is currently working on, inspired by a Nunavut-born woman and friend he met while working there a while ago; the wind and land of the weather they were having in Nunavut was described as the 'spirits flying high' the inspiration for his up-and-coming tune. Moments and small-meaningful conversations are to be found behind many of his songs, and is what makes them so special and universally recognizable to many Canadians.
From his newly repaired 12-string guitar, Hughie knows he will be able to achieve the harmonic tonality that he hopes to incorporate in his song, to reflect more of his cherished memories growing up in Canada and mimic the strong beautiful Nunavut wind he experienced that day.
Over the Holidays, be sure to check out Hughie McDonell's work, "Dreaming of Home" or for a hint of a Celtic jig "What the Heck Let's go to Quebec." As a country-folk musician, Hughie McDonell's work seeks to tell a story, speaks some truth, and hopefully brings some laughs to his listeners, whether round the kitchen table or on a local stage.
Hughie McDonell has collaborated with other East Coast talents such as Valdy, Lennie Gallant, John Allan Cameron, and opened for Natalie MacMaster. He is also a member of the Glengarry Celtic Hall of Fame, the East Coast Music Association, the Canadian Country Music Association, and a true musical gem of the East Coast and Ontario.
Recommended Articles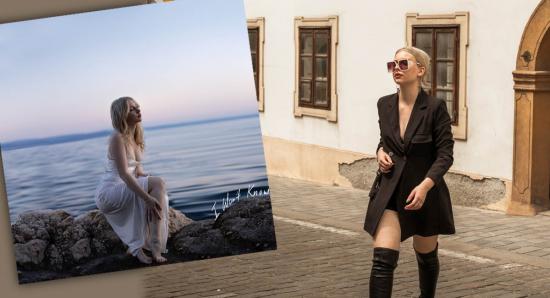 Dani Kristina has made great strides to reaching International viewership as an up-and-coming Ontarian musician
Read full story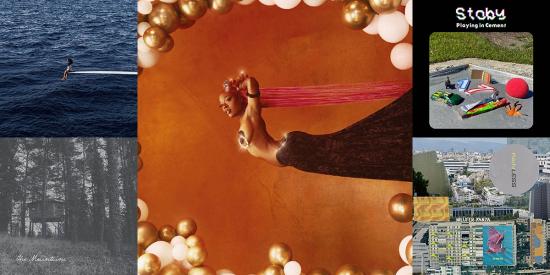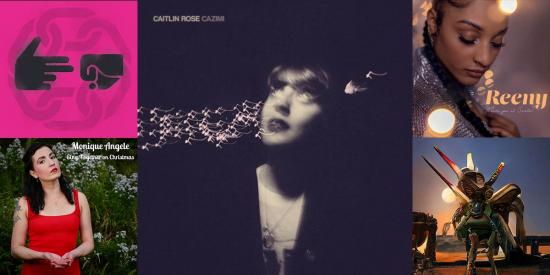 Comments (0)
*Please take note that upon submitting your comment the team at OLM will need to verify it before it shows up below.