Politics
Meet Mario Dion - Canada's overpaid political eunuch
Meet Mario Dion - Canada's overpaid political eunuch
From left: Ethics Commissioner Mario Dion and Ottawa West Liberal MP Anita Vandenbeld
---
Mario Dion is a career Civil Servant with an undistinguished record whose previous work was scorned by Canada's former auditor general in 2014. He found that Dion was responsible for the "gross mismanagement" in two separate case files managed when he was the Public Sector Integrity Commissioner. Despite his failings in that role, Dion was appointed to a seven-year term as Ethics Commissioner in a secretive, unethical process by the Trudeau Liberal government in January 2018.
In naming Dion, the government ignored a legislated requirement to involve the opposition in his nomination and he was appointed without any consensual support from the Opposition parties. In a premeditated scheme, Liberal MPs orchestrated a hastily convened Parliamentary committee to rubber stamp his appointment,running roughshod over Opposition MPs who raised serious concerns about his ability and credibility to carry out the duties of Ethics Commissioner. A worrisome sign to the Opposition that the apolitical position of Ethics Commissioner was about to go to a Liberal political eunuch clearly in the back pocket of the government occurred when Dion refused to commit to Opposition MPs that he would complete ongoing investigations into ethical breaches by both Prime Minister Trudeau and Finance Minister Bill Morneau if he got the job. Conservative Ethics Critic Peter Kent said, "we find very unacceptable the lack of meaningful consultation."
When Dion was appointed, Duff Conacher, head of advocacy organization Democracy Watch, said, "We're not going to see a future of high ethical standards if this guy is approved. I hope that the opposition party leaders will actually complain to the speaker that their privilege has been violated by this process." NDP MP Nathan Cullen went further, saying the government naming of Dion as Ethics Commissioner was "just ragingly incompetent and frustrating and cynical," and questioned whether Mr. Dion was fit for the job. Time has proven that Cullen's observations were on point.
Since his appointment Dion has managed to more than underwhelm everyone with his performance and rulings. At the time of Dion's appointment, Prime Minister Justin Trudeau was being investigated for the use of a private helicopter and related matters during his visit to the Aga Khan's private island in 2017. Former Ethics Commissioner Mary Dawson found Trudeau had breached Ethics guidelines in taking the private vacation with his family in late 2016 and early 2017, which ended up costing taxpayers over $250,000. This was the first time in Canadian history a Prime Minister had been found guilty in office of Ethics violations. Trudeau has yet to repay taxpayers for the money he used for the trip.
After the trip it was learned that the Liberal government had given over 20 million dollars to the Aga Khan foundation. Despite the fact that Dion did not follow up on the matter himself, in April 2019 a federal judge ordered Canada's lobbying commissioner to reconsider a probe into whether the Aga Khan broke the rules by inviting Trudeau's family to vacation on his private island at a time when his foundation was registered to lobby Trudeau's office. Dion remains silent on the issue and has not required Trudeau to repay the $250,000 dollars in taxpayer money he used to finance part of the trip and he has not commented on issue of the millions of taxpayers dollars the Trudeau government gave to the Aga Khan Foundation after the trip.
Dion has also remained silent about the reasoning behind why Finance Minister Bill Morneau was cleared in an investigation related to a conflict of interest rules when he introduced a pension reform bill to parliament while still holding shares in his own pension company. Financially, Morneau's father and his company benefited significantly from the bill. Despite this, Morneau was cleared by the Ethics Commissioner and the matter was dropped.
Incredibly, Dion called in sick during the SNC scandal, the worst corruption crisis in decades which involved a sitting Prime Minister and his staff, several Ministers and the Clerk of the Privy Council attempting to use their offices to influence the outcome of a criminal prosecution.
Months later, Dion popped back into work (when the SNC matter had calmed down) to "investigate" Ottawa West Liberal MP Anita Vandenbeld who was first elected in the riding of Ottawa West-Nepean in 2015. She was involved in a robocalls scandal when she used her parliamentary resources to help place the calls to try to get her husband elected in the 2018 Ottawa Municipal election.
Yesterday, in a breathtakingly absurd ruling, Dion found that, "The evidence showed that the way Ms. Vandenbeld communicated to voters, who are also her constituents, using her MP title to endorse her spouse's candidacy and thereby increase his election prospects, was prohibited."
To be clear, Dion is acknowledging that Vandenbeld used her Parliamentary office, resources and privileges of that office in an improper manner to help her husband get elected as the Municipal Councilor for the same constituency for which she is the MP.
However, after finding this to be a fact, Dion then parses words and says that Vandenbeld did not breach a different section of the code about furthering a family member's private interests because Dransfield didn't win. So, his ruling is that she cheated and used public resources to try to help her husband win an election but because he lost anyways, she gets off scot-free.
Dion said Vandenbeld "made significant efforts to comply with the rules that she had considered," such as not using parliamentary resources for the municipal campaign and stopping immediately after hearing from him. In Dion's weird world he is saying I caught you cheating, and I told you to stop and you did when I caught you, so there is no problem since you stopped. Yeah...except what about the consequences for the cheating part?
Dion deals with the consequences to cheating part with this zinger saying, "Even though Ms. Vandenbeld contravened the Code, the report notes that her non-compliance was an error of judgment made in good faith." Yes, she cheated, but she did it in good faith. Hallelujah! What a great lesson for our kids. If you are caught cheating and stop, no problem and no consequence.
In a statement after the ruling, Vandenbeld said she believes she was being open and transparent in the robocalls, identifying herself and her relationship with Dransfield. "I have always set a high standard for myself with regard to my integrity and conduct as a Member of Parliament, and I want to reassure my constituents that I will always continue to do so," Vandenbeld wrote.
Of course, the bigger joke here is that Anita Vandenbeld is a Member of the House of Commons Ethics Committee. It is extraordinary that Bay ward residents in her riding knew the robocalls were a violation of the ethics rules, but Vandenbeld, who sits on a parliamentary ethics committee, did not. Nor apparently, di Dion.
Then again, she was on the Ethics Committee that approved the appointment of Dion. Her ethics are …………eunuch indeed.
Recommended Articles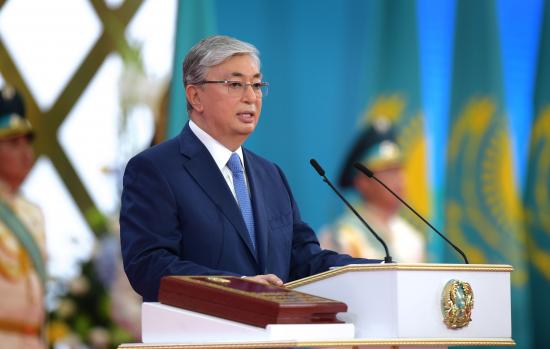 Kazakhstan's Ambassador to Canada, Akylbek Kamaldinov, shares his perspective on the election results and what it means for Kazakhstan.
Read full story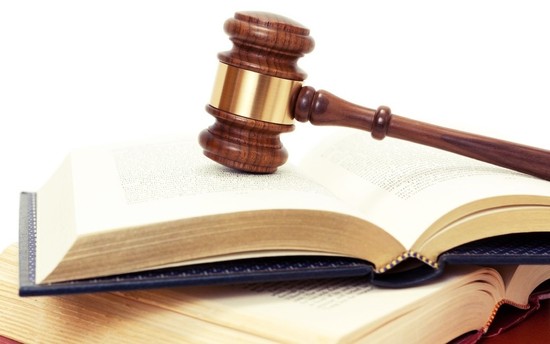 Federal Liberals should suspend judicial and watchdog appointments until appointment process is changed to be actually independent and merit-based.
Read full story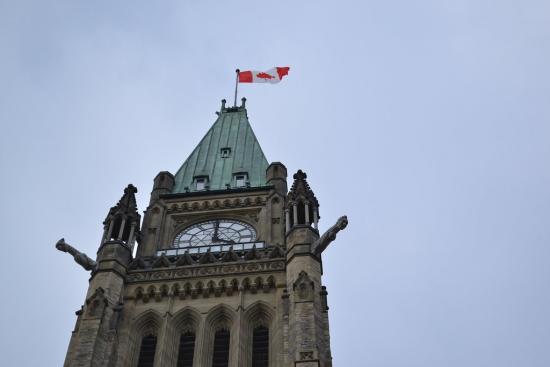 Democracy Watch calls on Integrity Commissioner to ensure independent investigation into Ethics Commissioner's senior lawyer who is Liberal Cabinet Minister Dominic LeBlanc's sister-in-law.
Read full story
Comments (0)
*Please take note that upon submitting your comment the team at OLM will need to verify it before it shows up below.