Arts & Events
Meghan and Sally Tibbits Spin New Adventure Tale For Kids
Meghan and Sally Tibbits Spin New Adventure Tale For Kids
Photo credit: Meghan and Sally Tibbit (used with permission)
---
Following their recent return from New York City where they won a bronze medal at the 23rd Annual Independent Publisher Book Awards, mother-daughter duo, Sally and Meghan Tibbits, sat down with Ottawa Life to discuss their book, Badger Tales ~ The Teacup Fliers.
Ottawa Life Magazine: So tell us how the Teacup Fliers came into being.
Sally Tibbits: Years ago, I wanted to show my art in an art group at a local library, but I wasn't quite the right fit for them. A friend of mine (Jessie Parker) saw the artwork, and said that it had to be a children's book. She suggested the format of Grandma Badger reading to her grandchildren. I asked Meghan if she would write the story, while I did the rest of the artwork for the book. Meghan, who has been writing stories since she was three years old, agreed to do the writing.
Meghan, I understand that you are currently working on your Master's Degree at Carleton University, and will then follow that up with a PhD in English Literature. What was the inspiration for the Teacup Fliers?
Meghan Tibbits: Beatrix Potter was a huge influence on us. We wanted to tell a story that didn't have a "lesson" in it, the way a lot of books seem to be written today. We just wanted a simple, nostalgic adventure story.
How did working together go?
ST: Writing this book was a collaborative experience – Meghan would write parts of the story, and send them to me, and I would tell her if I thought things needed to be changed. She would do the same for me, when I showed her the pictures I was working on. It really made our bond even more special.
MT: We used my younger brother as a guinea pig – he really liked the story, and couldn't wait to find out what would happen next.
How do other kids react to the book?
ST: Kids love it! We have been going into schools to read to kids, and everyone is very attentive while we read. Once the story is done, the questions start, and then they all get very animated. Kids get the secret that the mice are on an adventure before the mice know it.
Was it difficult to get published/noticed?
ST: The book is self-published through Tellwell. They put us on over 10,000 internet book seller lists and our marketing guy, Sylvain Lamirande (Sally's husband and Meghan's dad), pushed Chapters to look at the book. It took a bit of convincing, but once they read it they decided that they wanted it on their shelves. It was hard to gain some traction because it seems like publishers are looking for the next J.K. Rowling, or to have books that address some sort of theme, like bullying, or self-acceptance. The artwork in the book also caused some consternation with publishers, who were unsure of the three pictures that are laid out sideways, but kids love the artwork, so we kept the book the way we wanted even though we were told that it was a big risk.
The gamble seems to have paid off, as you have just won the Bronze Medal at the 23rd annual Independent Publisher Book Awards (Children's Picture Book category). So, having won that, what comes next?
ST/MT: We have done a lot of local fairs, but we are heading to Toronto in September for the Word On The Street book fair, and have started planning for a second book. We will keep going into schools, and such, and have plans to make the readings more theatrical – we will have a badger costume, and Grandma Badger's rocking chair to engage kids even more. Right now, we are trying to send the book around the world – asking people to read it, sign it, and send it on – sort of an adventure for the book itself, and interesting for us to see how far it will go.
Look for Badger Tales ~ Teacup Fliers at Chapters, and at Coles Bookstores, or check out the website at www.badgertales.ca. Part of the proceeds from every sale go to support CHEO.
Recommended Articles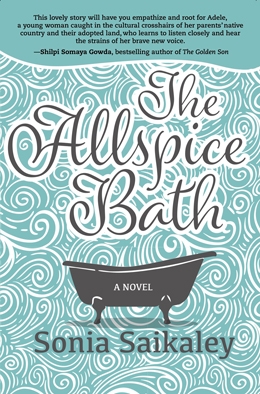 The Allspice Bath is a bold story about the cultural gap and the immigrant experience.
Read full story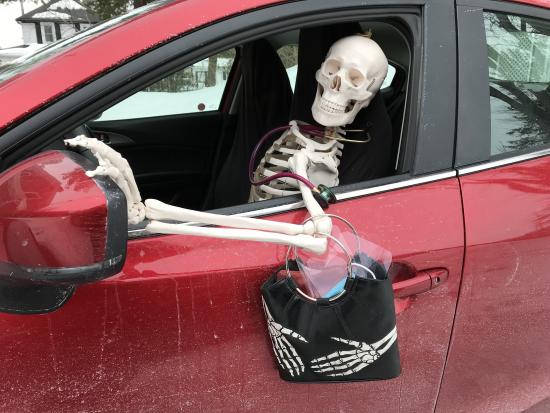 Melissa, a local ER doctor and writer for the Medical Post, has always been an audience member until the Ottawa Fringe drew her on stage to reveal the trials and tribulations she has undergone as an emergency physician.
Read full story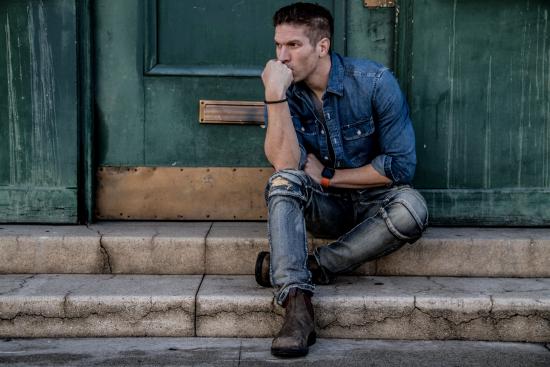 Gardiner coped with the devastating loss of his home after the tornado on September 21, 2018 by creating a comedic video which resulted in 10k views within two days.
Read full story
Comments (0)
*Please take note that upon submitting your comment the team at OLM will need to verify it before it shows up below.