Travel
Mexico's Hidden Gem, Vivo Resorts near Puerto Escondido
Mexico's Hidden Gem, Vivo Resorts near Puerto Escondido
Photos courtesy of Viva Resorts
---
Puerto Escondido is a beautiful resort port town on Mexico's Pacific coast in the state of Oaxaca. It is ranked as the No. 3 surfing destination in the world and the current world champion surfer, Jhony Corzo, is a 19-year-old from Puerto Escondido. This Mexican paradise has been a well-kept secret but it's been emerging as a world-class vacation locale.
The town's central, palm tree-lined Principal Beach features thatch-roofed beachside bars and restaurants that serve up cold cerveza on a hot day. I'm visiting during an international surfing championship weekend and this charming beachside town is abuzz. There's a comfortable calm about the place. It sings relaxation.
The area is a foodie's delight as there are more than a few restaurant options to delight your palate. Fresh fish, steaks, salads, nachos, and enchiladas, served with cold margaritas by the ocean. It
doesn't get any better. There are lots of locally owned shops along the main strip that sell jewelry and assorted local handcrafts. Don't miss these shops if you're looking for nice linen shirts or dresses. You can spend hours just browsing and speaking to the friendly shopkeepers. It's easy to find a guide who will take you out fishing or for a small boat tour off the main beach. We trekked around the area for several days and found all kinds of gems.
The week we visited was during the annual Day of the Dead parade which is big with the locals. People dress in skeleton costumes and parade through the streets while being led by musicians playing horn instruments. It's a lot of fun and makes for great photos and a unique experience. Not far from the main part of town is the subdued and beautiful Carrizalillo Beach. With dream coloured turquoise water and white sand, the beach is set in a cove backed by steep cliffs. We spent an afternoon here and I would have gladly camped out at this beach for a week!
Not surprisingly, Puerto Escondido has become a haven for return vacationers. In recent years, many North Americans have invested in condominiums at the nearby Vivo Resorts, a spectacular development that is the resplendent vision of Cary Mullen, former World Cup Canadian Champion and two-time Olympic downhill skier. Mullen has applied the same level of dedication and excellence to building his word-class luxury resorts that he once applied to his career as an Olympian. He chose Puerto Escondido to build Vivo Resorts from over 30 different destinations due to its sandy beaches, year-round warm weather, and world-class recreational activities.
Vivo Resorts
Vivo Resorts offers incomparable properties for people who have finished phase one of a career and who have pensions (i.e. civil servants or teachers in their 50's) or families looking for investment income. These properties serve a dual purpose as they provide you with a vacation home to enjoy that also pays financial returns when you are not there. The 76-acre Vivo beachfront property features luxury-styled condominiums that cost far less than similar properties in other parts of Mexico, the Caribbean, or cities in Canada.
Since 2013, Vivo Resorts has built and sold 100 condos (seven condominium towers) and 10 private detached villas. An eighth condo tower is 80% sold. A ninth tower, Marino Residences, pre-sold half of its 28 condos in five weeks. The resort managers say the prices have increased by 40% since 2012, but even so, buyers can still purchase a waterfront condominium at Vivo Resorts for an average of CA$553,000. One-bedrooms start at $306,900 US (today's exchange: C$392,943) and a new penthouse with three bedrooms and more than 1,850 square-feet is priced at CA$860,000. Detached waterfront villas can be custom designed, or buyers can choose from a complete design package. Three-bedroom and two-bathroom villas start at less than CA$516,000, which is about a fifth of the price of a waterfront house near Toronto's Lakeshore or in some of Ottawa's toniest neighbourhoods. These condominiums are all five-star residences, with large balconies, tile floors, contemporary appliances, and air conditioning. They feature infinity pools, a 55,000-square foot, four-storey Vivo Clubhouse, a business centre, spa, fitness centre, children's play area, lounge, and sports bar. Mullen plans to build another group of residences called Botanica Condominiums which will be set further back from the beach, but will have larger pools. Prices for these start at $219,900 USD (CA$281,735) for a one-bedroom plus one-bathroom. If you purchase a Vivo condo, there is a built-in process that allows you to rent it out when you're away. Vivo Resorts manages this for a 30% fee while you keep the remaining 70% of proceeds. A foreigner can purchase Mexican property outright and without a Mexican partner. Land ownership by foreigners is common in Mexico and many banks including HSBC and Scotiabank provide services for these purchases.
Vivo Resorts, which won Mexico Luxury Resort of the Year in 2016, and Puerto Escondido were listed on the New York Times list of 52 places to visit in 2017.
http://www.vivoresorts.com http://visitapuerto.com
Recommended Articles
When I meet Chef Ana Martorell, she is standing at the stove in the kitchen of the Mexican Ambassador's residence in Ottawa, lightly charring thin slices of avocado on a cast-iron grill in preparation for a dinner to be held that evening.
Read full story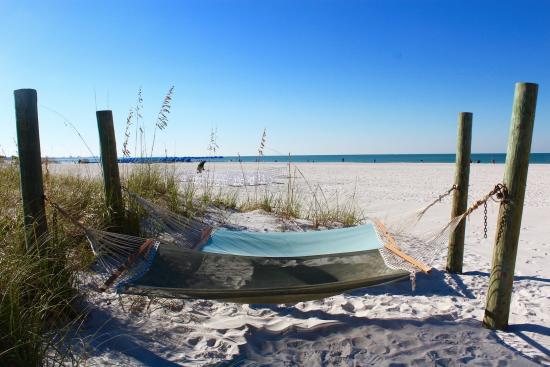 Spring might be coming but it's still cold and grey in the Great White North. If you're like us and would rather be planning a vacation than putting salt on your driveway, then you're in luck — Ottawa Life has the perfect getaway for you and your family!
Read full story
The Mexico Tourism Board invited Ottawa to Experience Mexico this past weekend. The free and interactive exhibit was held at the Horticultural Building and attracted over 15,000 local residents who had the opportunity to explore Mexico's vibrant cultural mosaic.
Read full story
Comments (0)
*Please take note that upon submitting your comment the team at OLM will need to verify it before it shows up below.