Arts & Events
Milestone Year for Grassroots Festival with a Stellar Line-up to Match!
Milestone Year for Grassroots Festival with a Stellar Line-up to Match!
Iconic folk singers/songwriters, Garnet Rogers (left) and Dave Gunning will headline at the Ottawa Grassroots Festival on Saturday, April 24th. Dave Gunning photo by Jonathan Beadle. 
I love this time of year and the transition it brings.  Warmer days and the first shoots of early bulbs appearing in the garden are signs that Spring and the start of "Festival Season" are just around the corner. As a music lover and someone who loves volunteering, this is just what brings me to life!
One of the first music events that blooms in this city is the Ottawa Grassroots Festival.  Now in its fifth year, the festival takes place at Southminster United Church from April 21 to the 24th.  It is a community gem, featuring multi-lingual artists performing folk, blues, roots, bluegrass, spoken word, world, jazz, ambient and fusions of all kinds.  Now in a bigger venue and fully wheelchair accessible, this four-day event is poised to welcome more than 1,700 visitors.  Run entirely by volunteers, this not-for-profit organization will amaze you with what dedicated people can accomplish when they come together to organize a music festival of this kind.
Festival Producer Bob Nesbitt has put together a stellar program that will please visitors of all ages, ethnicities and musical preferences.
"We are proud to set the example for other festivals to follow by showcasing artists that perform in both of our official languages and of all abilities, cultures and ages." says Nesbitt. "By being inclusive and offering participatory workshops, we bring the community together and our partnerships with the Catholic Centre for Immigrants, Hummingbird Music and other groups are win-win relationships for all."
Saturday night headliners Garnet Rogers and Dave Gunning, iconic folk singer/songwriters rich in East Coast Music Awards and Juno nominations, are expected to draw a capacity crowd. If this is your first time seeing Rogers and Gunning live, it will be epic! (TIP: If you sign-up for the OGF newsletter via ottawagrassrootsfestival.com, you get a chance to win Garnet Rogers' latest CD.)
Arthur McGregor with Wendy Moore and Friends will be the big draw on the Friday evening.  McGregor has been an essential member of Ottawa's folk scene for decades. He founded the Ottawa Folklore Centre and managed it for 38 years until its closing in 2015. He and his partner Wendy Moore will bring the crowd together with songs that are sure to please fans and erupt in sing-alongs.  The friends scheduled to join the duo will be named soon. Stay tuned!
The festival's opening night will follow a Francophone theme and welcomes award winning artists Robert Paquette and Céleste Lévis to the Harmony Stage at Ottawa Grassroots.
"There was overwhelming positive feedback last year for the Franco-Ontarian themed night. We had to do it again," says Nesbitt.
The evening is sure to draw a spectrum of ages to the event, with Lévis, a 20-year-old singer-songwriter defining her course among the best in francophone music playing alongside Paquette, one of the most famous Ontario/French songwriters active today.
The evenings are ticketed events, while the daytime programming (Sat. and Sun.) is completely free, aimed at affordability and accessibility for everyone. There are scheduled performances by local favourites Jill Zmud, Propeller Dance, Kristine St. Pierre, Kate Greenland, Bucko, Storyteller Kim Kilpatrick, Sophie Léger and the home-schooled children's choir, Sparrows, just to name a few. The complete line-up is available on the festival website.
A key value of OGF is participating in the workshops it offers throughout the weekend. I recall Bob Nesbitt encouraging me to join the Terry Penner Weekend Choir back in 2012.
"But Bob, my singing is only meant for the shower, not in-front of an audience," I proclaimed. His reply?
"Everyone can sing. You'll have a blast and it will enrich your overall festival experience."  He was 100 per cent correct! I now look forward to taking part in this grassroots tradition.
If you have ever toyed with even the slightest thought of performing at an 'open stage,' you'll never find a more supportive audience than at Ottawa Grassroots. That is a guarantee! There are many fun activities for youth of all ages, like a workshop with Ed Lawrence introducing them to gardening, a MadLab where kids learn about soldering using kits provided in a safe and supervised environment and a show choir by Hummingbird Music that is 'Glee-esque.' And for parents with toddlers, yes, there is a workshop for you as well. Kristine St. Pierre will lead your babies and toddlers in discovering music and movement.
Something really unique to Ottawa Grassroots is the festival pin available for purchase. This special memento is produced in limited quantities by musician and volunteer, Mark Evenchick, who crafts a different design each year. The pewter pin is priced at $5, nowhere near its value but easy on anyone's wallet.
"With this being the fifth Ottawa Grassroots Festival, the pin beautifully reflects the significant milestone. They will sell-out very quickly. So, be sure to buy one early," Nesbitt advises.
Tickets are priced to be "family-friendly" and can be purchased online or at both Compact Music locations in the city. Full festival passes are a steal, priced at $45, which equates to $15/night. Tickets for specific evenings are $20, $25 and $30 for the Thursday, Friday and Saturday performances respectively. Children 15 years and under can attend free, when accompanied by an adult.
Don't underestimate this musical showcase. It operates on a micro budget compared to other festivals, but attracts top local, national and international performers. Grants from the City of Ottawa, dedicated sponsors and money raised through the silent auction help to ensure the daytime performers at Ottawa Grassroots are also paid for their time and volunteers are fed.
There is an uplifting vibe that surrounds this festival, which could have been called Ottawa's best kept musical secret a year ago. With growing attendance year over year, it's safe to say the secret's out.  Decide for yourself on April 21-24 at Southminster United Church.  Volunteers are still needed, if you are interested. I look forward to seeing you there!
You can find out more about the festival activities and acts on their website, or look them up on Facebook or Twitter.
Born and raised in Ottawa, Grace Smith completed her B.Com (Honours) at Carleton University. Engineering at Canada Post is where she hangs her hat. Her other passions include her husband of 25 years, Frank Smith (an OLM 2014 Top 25 in the Capital finalist), volunteering, macro-photography, cooking and playing the Djembe. She believes that kindness is something we should all practice. It should be as natural as breathing.
Recommended Articles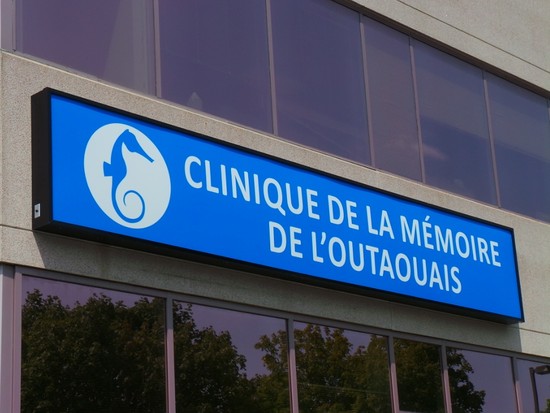 The Memory Clinic of Outaouais, in Gatineau, Quebec, is open and ready to help the community. Specia...
Read full story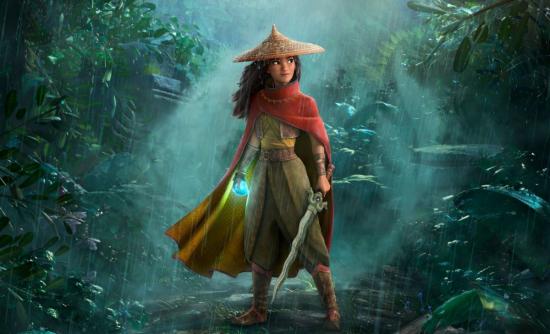 Now available for purchase from Premier Access on Disney+, this film is entertaining for both parents and kids!
Read full story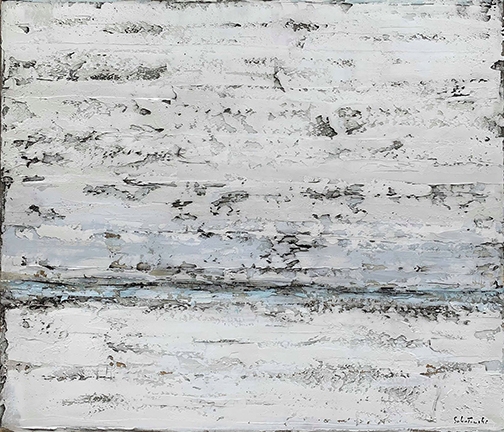 Sokolowski's 32-piece collection will be on display at the Alpha Art Gallery until June 30th.
Read full story
Comments (0)
*Please take note that upon submitting your comment the team at OLM will need to verify it before it shows up below.