Good Reads
Million Dollar Smile: Dr. Jessica Tan Changes Lives of Children Born with Cleft Lip and Palate
Million Dollar Smile: Dr. Jessica Tan Changes Lives of Children Born with Cleft Lip and Palate
About one in every 750 to 1000 children are born with a cleft lip or cleft palate. Clefts can cause problems with eating, speaking, hearing and breathing. Luckily, advancements are constantly being made in research and treatment to ensure a child with a cleft can develop as normally as possible.
One woman working towards changing the future of these children is Dr. Jessica Tan, head of the cleft lip and palate program at the Children's Hospital of Eastern Ontario (CHEO).
"Cleft lip and cleft palate are two separate entities, but often are lumped together as one. The cause is believed to be a combination of genetic factors and environmental influences. In most cases, a definitive cause cannot be determined," Tan explained.
However, there is an understanding as to how cleft lip and palate form.
Cleft palate occurs in the utero between eight to 11 weeks, when head and facial structures are developing. Tissues do not fuse completely creating a cleft. It can affect the soft or hard palate, one or both sides of the mouth. "The severity of the cleft depends on when the failure to fuse occurs. The earlier the failure, the more severe the cleft," said Tan.
Cleft lip forms in the utero between four to seven weeks. The right, left or both sides of the lip can be affected when the developing lip structures fail to fuse together. Both clefts are usually detected at the 12-week ultrasound.
Cleft lip and palate cause numerous problems hindering normal child development. Babies may not be able to suck properly because of the cleft, causing feeding issues. The inability to create certain sounds causes delayed speech development. Hearing can also be affected by lack of muscle and development.
Today, numerous treatments are available. "Treatment to repair the defect and correct related conditions," said Tan.
Tan works with a group of specialists at CHEO. The cleft lip and palate team consists of plastic surgeons, otolaryngologists (ear and throat doctor), nurse co-ordinators, speech pathologists, orthodontists, oral surgeons, dentists, prosthodontists and radiologists.
Treatment starts as early as one week of age. Tan works on the nasoalveolar moulding, where a moulding plate is custom-fit to an infant and adjusted weekly to mould the upper jaw into a better position and reduce the size of the cleft. Medical tapes are used to shape the lips into proper position. "This early treatment helps with the lip repair and post surgical healing, thus improving the surgical results achieved," said Tan. Lip repair and palate repair follow this procedure.
"Due to the cleft palate, the teeth are often affected in the area of the cleft. They can be missing, malformed and extra teeth are common," said Tan. Patients begin to see the dentist at one year of age to monitor any developing dental needs.
Between the ages of eight and 10, Tan said to watch out for a cleft where teeth are present. "Orthodontic treatment to prepare for bone grafting is started. Bone graft fills the hole to prepare the area for adult teeth which will be growing in once the baby teeth fall out," she said.
Most children will need orthodontic treatment. Braces and surgery to correct jaw or bite problems are common. Any final revisions to the lip and/or nose are considered once the teeth and jaw are correct.
Research and technology are only improving the way in which cleft lip and palate can be treated.
"Modern surgical techniques to repair cleft lip and palate greatly improve the esthetics and function of the affected structures," said Tan. "Often there is minimal scarring and the final esthetic results make it difficult to detect the original anomaly.
Dr. Ian Milne is an active member and a past President of the Canadian Association of Orthodontists and a member of both the American and World Federation of Orthodontists. He is a former President of the Canadian Foundation of Orthodontics and an active member of both the Ontario and Canadian Dental Associations. His Ottawa Clinic is at 239B Argyle Avenue Ottawa ON K2P 1B8 613-232-4266. www.bracesbymilne.com 
Recommended Articles
Canada's health care system faced some provocative comparisons recently. First was Sarah Boston'...
Read full story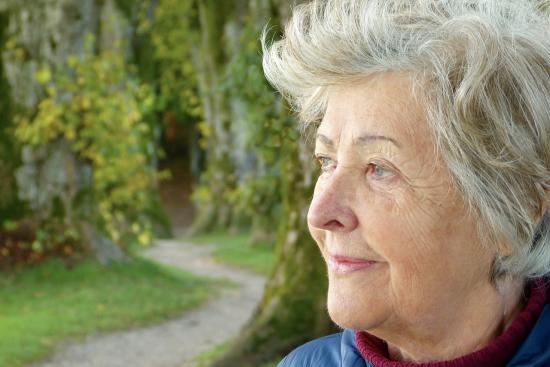 Let's change the negative stereotypes around older women by changing the language which entrench them
Read full story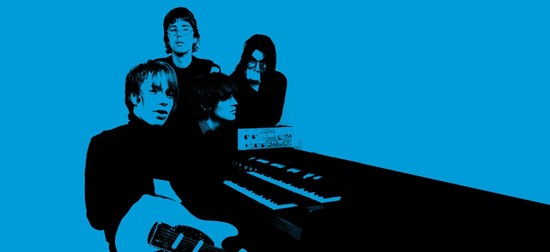 Sloan is back again for a little mid-90's time traveling. In 2012 the band revisited their...
Read full story
Comments (0)
*Please take note that upon submitting your comment the team at OLM will need to verify it before it shows up below.