Arts & Events
Montreal hosts the 2022 Canada China International Film Festival
Montreal hosts the 2022 Canada China International Film Festival
There's a remarkable event happening this summer just down the 417 in Montreal. The seventh annual Canada China International Film Festival (CCIFF) is taking place at a variety of downtown locations, including Concordia University, Cineplex Theatres, and the luxurious Le Mount Stephen Hotel, where a gala in-person and online opening ceremony on July 29 will welcome renown actors and directors from around the world. Chinese-American actress Lisa Lu, Craig Thomson, the director of Footsteps of Bethune, the lead actor of Peace by Chocolate Ayham Abou Ammar, Albéric Aurtenèche, the director of La contemplation dumystère, and Montreal producer-director and president of EMAfilms Anne-Marie Gélinas will all be there.
The festival was founded by the non-profit organization Canada China Art-Tech (CCAT) and mDreams Pictures, a company specializing in new media and film production, including documentary films that incorporate augmented and virtual reality technologies. CCAT brings together researchers, scholars, and creative communities in Canada and China to foster groundbreaking co-productions and innovation in interactive media technology.
Highlights at this year's festival include the world premiere of Craig Thompson's Footsteps of Bethune, a deeply moving documentary about doctors in China who run community clinics, perform surgery and train local doctors in rural areas of the country, as inspired by the legendary Canadian physician Dr. Norman Bethune. Jimmy Chan's Saving Chinatown – Our Heritage, Our Legend is a short documentary set in the festival's backyard about the growing gentrification that threatens Montreal's Chinatown and the rise in anti-Asian racism during the pandemic. Halifax-born musician and filmmaker Jonathan Keijser's multi-award-winning film, Peace by Chocolate, premiered at the 2021 Tribeca Film Festival and is named for the company founded by Tareq Hadhad, a medical student from Syria who was settled with his family as refugees in Antigonish, N.S. in 2015. With help from the small university town, Hadhad lovingly restarted the chocolate business his father left behind in the war-torn country.
CCIFF also produces parallel events supporting innovation and creativity by showcasing the latest in digital and interactive technology. The ninth annual Entertainment Technology Summit will be held on August 2 at Concordia University. This important e-forum will provide a platform for academic knowledge sharing by film technology researchers who will discuss the latest in multimedia and post-production methods and resources. The 2022 Documentary Film International Symposium (DFIS), also at Concordia, is being presented in collaboration with Beijing Normal University. The Symposium will bring together academic experts from all over the world to share knowledge and discuss emerging documentary film technology and theory. It all promises to be an informative and dynamic exchange of ideas and a glimpse into the future of cinema.
The honorary president of the Canada China International Film Festival is director Guiyun Xiao, multiple winner of the Best Film and Best Director categories of China's Golden Rooster Awards. Her film, The Birth of New China, was that country's national selection for the Best Foreign Film category at the 62nd Academy Awards and won the "Top Ten Asian Film Awards" in Hong Kong. The CCIFF's honourary advisor is Beverly Shaffer, director of the 1977 Oscar winner I'll Find a Way.
The 2022 Canada China International Film Festival promises to be a fantastic month of captivating films offered for viewing in a city whose vibrant summer streets are unrivalled. Public screenings of films, including those in the official competition, are at the heart of the festival. More than 30 new and innovative films will appear in cinemas and online, including features, documentaries, shorts, and animated films.
Virtual attendees can enjoy a curated selection of 16 Chinese and Canadian films on multiple platforms provided by Smart Cinema, the leading Chinese/Asian films international promotion and screening platform in partnership with Panscene. Jack Gao, former director of AMC Entertainment and founder of Smart Cinema, is proud that his company has, "played a critical role in the China Canada International Film Festival and enhanced the film festival's development."
For more information, go to: https://cciff.ca/
Recommended Articles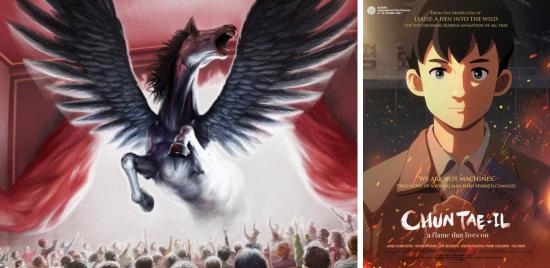 From July 16 to 24, 2022, the Korean Animation Spotlight will be presented as part of the Fantasia Festival at cinemas across Montreal.
Read full story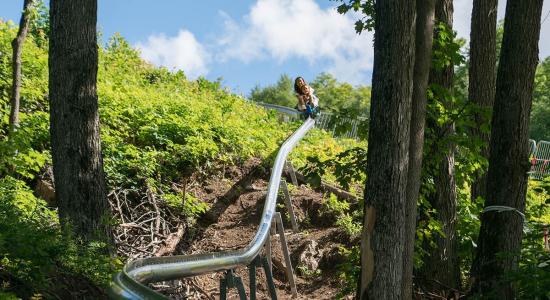 It feels like a cross between bobsledding, tobogganing, and a rollercoaster ride!
Read full story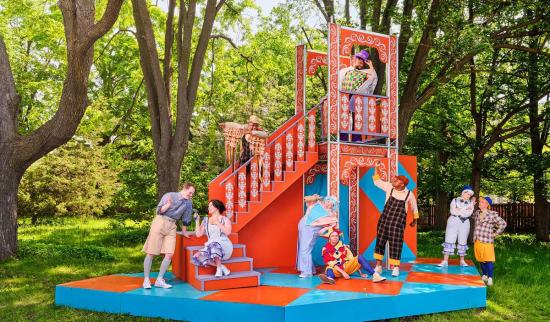 Ottawa's A Company of Fools is happy to be getting back to what it does so well: performing Shakespeare in the park.
Read full story
Comments (0)
*Please take note that upon submitting your comment the team at OLM will need to verify it before it shows up below.