Movie review: Benedetta
Synopsis: A 17th-century nun in Italy suffers from disturbing religious and erotic visions. She is assisted by a companion, and the relationship between the two women develops into a romantic love affair.
Director: Paul Verhoeven
Stars: Virginie Efira, Daphne Patakia, Charlotte Rampling, Lambert Wilson
---
I first took notice of Virginie Efira in the movie Up for Love (2016). It was a romantic comedy and she lit up the screen. I was late to the party as she has had many roles but if her name doesn't register blame it on geography. She is a Belgian actress who is quite popular in Europe.
Efira was in the film Elle (2016) with Isabelle Huppert. While the film earned Huppert an Academy Award nomination it also earned some much-deserved attention for Efira. Many people started taking note of her acting prowess one of which being director Paul Verhoeven. Not only did he direct her in Elle but he had the good sense to cast her as the lead in Benedetta.
Benedetta premiered at the Cannes Film Festival in 2021 and is now getting its general release. Verhoeven is known for other titles like Robocop, Total Recall, and Basic Instinct.
Verhoeven often has nudity and sex in his films, as many European directors do, but the debate rages on whether these scenes add anything to the film or simply distract from a poor script and mediocre acting.
For instance, there was a comparison made between Fatal Attraction and Basic Instinct where the argument was made that if you take the sex out of Fatal Attraction you still have an explosive thriller while the sex taken out of Basic Instinct doesn't leave you with very much (sorry Sharon Stone).
I bring this comparison to your attention because Benedetta does have its fair share of sex and nudity, but I would argue that even without it you will still be treated to a very compelling film.
Benedetta takes place in the 17th century where Benedetta Carlini (Efira) joins an Italian covenant. She spends a substantial part of her time there and becomes a leader amongst the other nuns.
Enter Bartolomea, played by Daphne Patakia, who arrives on the scene and the attraction between the two is undeniable but fortunately, the other nuns aren't picking up on it as such feelings would be frowned upon.
Now, if this was simply a story of two women who meet and have feelings for each other that would be one thing, but this film delivers so much more. In addition to these feelings, Benedetta is also dealing with the visions she is having of Jesus Christ.
Verhoeven is somewhat toying with the audience as he delivers his not-so-subtle commentary.
The result is a brilliant film that is not to be missed.
Yes, there is nudity and yes there is some sex and yes, it is subtitled (It's an Italian set drama but a French production) and none of these are reasons to miss the film.
Verhoeven has assembled a fantastic cast. Charlotte Rampling is wonderful in this film and what a great year she is having. (I see you in Dune Ms. Rampling!!!!) Lambert Wilson The Matrix Movies, Herve Pierre, Lupin and Olivier Rabourdin, Taken all deliver excellent performances.
But make no mistake, this film is on the capable shoulders of Virginie Efira. Get to know the name!
The way she commands the camera with her presence, the fact that she can blend so easily between drama and comedy, and I truly respect that she doesn't try to play it safe with her choices in roles.
Efira is in a finite category of actors for when that when they have a project released, I have to see it! This one was no exception.
While Patakia's performance was also first-rate, the glue of this fantastic movie is Efira.
Not enough great roles for women? Virginie Efira doesn't seem to be having that problem right now and I hope she never does.
Grade: A-
---
Watch the movie trailer:
Recommended Articles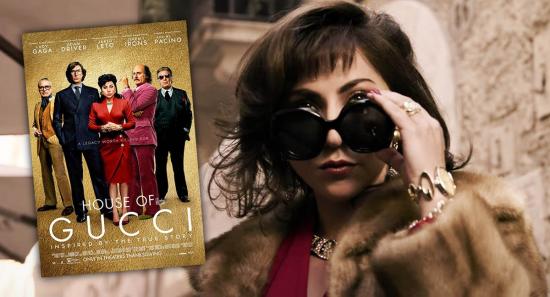 Lady Gaga will blow you away with her performance as Patrizia Reggiani in the rag-to-riches drama about the Gucci family.
Read full story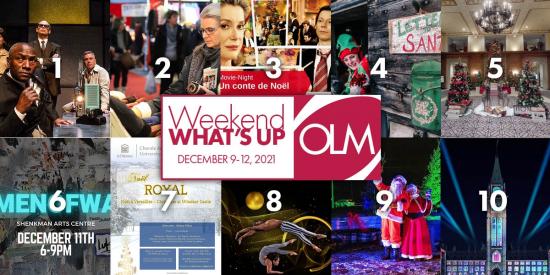 From holiday shopping to taking part in seasonal activities, check out our weekly roundup of things to do in Ottawa this weekend. We have a mix of fun activities including some free options, all are guaranteed to help you get in the festive spirit!
Read full story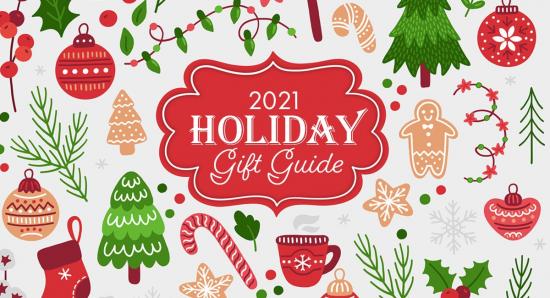 The holidays are fast approaching. OLM's gift guide will help you find the perfect present for everyone on your list!
Read full story
Comments (0)
*Please take note that upon submitting your comment the team at OLM will need to verify it before it shows up below.