Top Stories
Movin' On drives big ideas on sustainability
Movin' On drives big ideas on sustainability
Feature photo credit: Jimmy Hamelin
---
From the folks who bring you tires, along with the longstanding Michelin Guide to fine restaurants and hotels, last week's Movin' On summit was an initiative that may at first seem counterintuitive.
It was all about sustainable mobility. A possible mismatch, perhaps, with the idea of selling more tires and putting people on the road to shell out even more on fancy meals and rooms.
But our host wasn't pushing product. Michelin was all about sharing big ideas with a willing audience who sought more – not less – mobility, delivered in ways that not only saved the planet, but also money, time and hassle. And the roster of A-list organizations, and their representatives, did not come up short on cutting-edge thought, weighing in on everything from urban planning and global citizenry, to connectivity and artificial intelligence. And, of course, decarbonization.
Okay, I can detect a few eye rolls from those who still thinkthe vast majority of climate scientists – including the late, great Stephen Hawking – are blowing smoke on the dangers of greenhouse gas. And are overselling this human-induced climate change thing.
But I wouldn't bet on it.
Neither would the long list of speakers, who spoke about huge investments being made globally to reduce our carbon footprint.
Starting with the opening ceremonies that brought together an eclectic group that included Bertrand Piccard (Solar Impulse Foundation) who flew around the world in a solar-powered plane, Kate White, Deputy Secretary, Environmental Policy and Housing for the State of California, Montreal Mayor Valerie Plante, and Michelin CEO Jean-Dominque Senard.
Moderator Joshua Schank, from the City of Los Angeles, set the tone early: "I assure you our traffic is worse than yours."
No kidding. I've experienced rush hour in L.A., and agree that their 2.1 million cars for 2.13 million people don't make for a relaxing commute.
Montreal's mayor sympathised – after all, their city isn't much less congested. Soon after she took office, Plante purchased 300 hybrid buses, and followed up with additional bus lines. "You don't want to have more buses if they're stuck in traffic," she continued. "Otherwise I can be waiting in traffic in my air-conditioned car, listening to the radio. We need to make (buses) fast, comfortable and convenient for people."
She also noted the city's large number of cyclists. "A lot of people are using their bikes, even when it's minus 30. We want to support the biking system as much as we can, because it's good for health, good for the environment, and takes pressure off our traffic."
Following the same e-train of thought, Karen White touched upon the C40 Fossil-Fuel-Free Streets Declaration where a number of major urban areas, including Barcelona, have pledged to reduce the number of polluting vehicles – including transit – as well as "pedestrianizing the city."
"I bring a unique perspective," she said. "And it's unusual to say, especially as an American, but I have never owned a car."
White started a car sharing program in San Francisco in the early 2000s, "this is long before Uber and Lyft – and with the belief that we need to start weaning Americans off their car addiction." She added that many see their cars as an extension of their families, but are beginning to consider the many emerging mobility options.
Particularly young people. "You're starting to see some changes in San Francisco… you can pick up your date in a Lyft or even in a Jump electric bike. That's encouraging."
She also reiterated her state's support for the Paris climate accords. The audience broke into applause.
"There are a lot of people – outside this room – that just don't care for the environment," Piccard stated. "They don't care for the technologies. They want business as usual…"
"We need to be logical, not just ecological."
What he meant involved shifting to an economic argument. "We have to prove that protection of the environment is profitable." In other words, solutions – products and processes – that not only save money for government and business, but also for residents and vehicle buyers.
Schank added: "We often say in Los Angeles that nobody is going to take public transportation out of the goodness of their heart. They're going to do it if it's going to be a better experience than driving their car."
In other words, offer the 'carrot' not the 'stick.' And for those who still choose to own a car, provide incentives to go electric – for example, significant rebates on the purchase price, and the use of HOV lanes.
Although that in itself can create problems, according to Schank. "We allow electric vehicles to use (toll roads) free. We recently changed the policy and started charging them because the lanes were getting too congested."
While much of the talk on alternative energy focused on electrification, it quickly became clear there's no perfect solution.
Michelin's CEO agreed that EVs will play a key role in the future of mobility, but foresees capacity problems. For example: "How are we all going to plug in our electric cars during the evening and have enough energy to recharge them? Hydrogen will probably be one of the avenues for future mobility."
He pointed out that issues with hydrogen safety are now "out of the way," and at the same time acknowledged that people are still anxious about sitting on a tank of hydrogen.
"But gasoline is fine," quipped one of the other panelists.
That aside, charging time is another area where hydrogen has certain advantages: 2 minutes to fill up versus 30 or 40 minutes for a Level 3 (480-volt) charger. Several hours for a Level 2.
But as battery technology improves, vehicles are boasting longer ranges, with non-premium newcomers like the Chevy Bolt Hyundai Kona EV approaching – and topping - 400 kilometres. This allows drivers to charge at home, where there's less of a time crunch.
Still, the hydrogen argument is compelling, and this clean-burning energy can, in theory, piggyback upon fossil-fuel infrastructure, with distribution through their existing network of filling stations.
Putting this all into practice, in large countries like Canada and the U.S., may be like steering an aircraft carrier. Smaller nations, like Costa Rica, can be more nimble – and make a great case study for the rest of us.
Later at the summit, Monica Araya, co-founder of Costa Rica Limpia, spoke about her country's aggressive attitude towards decarbonization. "Five years ago, it was difficult," she noted. "People said it's all about cleaner fossil fuels. No, it's about getting rid of fossil fuels for transportation."
She acknowledged that reducing dependence on petrol would require a great deal of structural change, "but it has to become embedded in everyday life."
"Of course, we have to use electric mobility," she continued. "This is the country that generates (nearly) all of its electricity from water, wind, sun, biowaste. Why would we keep using foreign oil for transportation when electricity will do the job?"
Araya noted her country's recently-inaugurated president has made renewable energy a top priority. "We are launching an electrical mobility initiative next week, there is a hydrogen bus being tested. Fast chargers will be installed very soon."
Her presentation ended with an image of one of their lush national parks projected onscreen. "Imagine a country where we can be not only a hub for eco tourism, but electric mobility to get to places like this."
Recommended Articles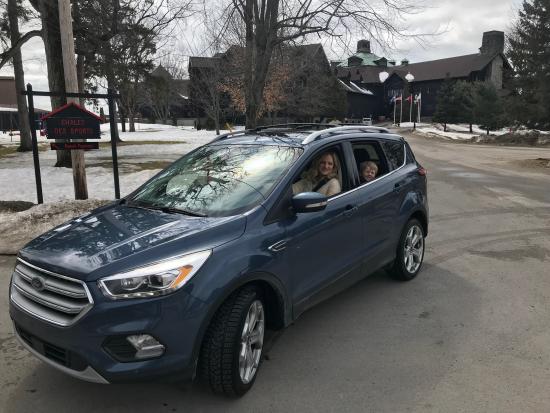 It's no wonder that small SUVs and crossovers are such big business these days. Their larger siblings, which once crammed so many suburban driveways, were more vehicle than most of us truly needed.
Read full story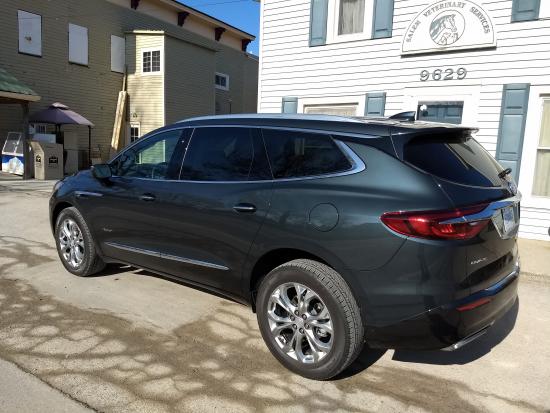 Comments (0)
*Please take note that upon submitting your comment the team at OLM will need to verify it before it shows up below.