Music and Beyond Spotlight: The Vienna Piano Trio
Ottawa Life's Festival City Series is back! We'll provide a unique look at some of your favourite events.
We'll go beyond the music with artist interviews, volunteer profiles, concert reviews and spotlights on
the tastes, sights and sounds of the festival season.

Your city! Your festivals and events!
Like a good sunscreen, Ottawa Life has you covered.
---
Photos Courtesy of the Music & Beyond Festival
From the beginnings of the Vienna Piano Trio in 1988, they have been recognized as a leading ensemble that links the old and new world together. They've brought their traditional and modern repertoire around the world performing in Europe, the USA, the Far East, Australia, and New Zealand.
This renowned Austrian trio will be coming to Ottawa for Music & Beyond, a festival from July 4-17 which links classical music to multiple art forms. Violinist David McCarroll spoke to Ottawa Life about the trio and what Ottawa can expect when they perform in July.
Pianist Stefan Mendl is an original member from when it formed in 1988, while McCarroll joined the trio two years ago, and cellist Matthias Gredler joined in 2001.
McCarroll tells us playing in a trio is wonderful because some of the best music is written for trios. "Chamber music, the string quartet of course have incredible repertoire but we're very fortunate the real masters like Mozart, Beethoven, and Schubert all wrote real masterpieces for this medium."
Fortunately, Ottawa has the chance to hear these masterpieces played by the Vienna Piano Trio. "We will be performing Schubert's complete trio," says McCarroll.
"In addition to that, we will also be playing Webern and Beethoven's arch duke trio."
McCarroll tells us the struggle as a musician is ongoing.
"Constantly practicing and trying to improve never ends. All your life you're trying to improve your art, which is the joy of it as well and a struggle at times."
To improve their art, they are working on a new project called the Padmore Cycle. "We are working on a fantastic project that we're playing here in Vienna at the Vienna Konzerthaus next week, and then in Germany, and at the Wigmore Hall in London. We're playing a program with this fantastic tenor, Mark Padmore."
His dedication to improving his art form transcends as he talks about what classical music has taught him.
"I can't imagine my life without music, but it also teaches you humility because you realize that next to these great pieces, you are really nothing in comparison. You are trying to do them justice all the time and you are trying to get closer and closer to the truth, to what the composer is trying to get across, but you may never get there. It's a life long search."
McCarroll tells us classical music is especially important in today's society.
"It's more important than ever because life is getting more and more fast paced with technology and social media and conflicts in the world. It has always been valuable but more invaluable than ever to have these pieces of art that have always taken the same time to perform. You know you sort of go through the process of each piece over 15 minutes, half an hour, 45 minutes. It's rare that in any other passes of life you take the time to sit down and intake something in such a profound way, so I think its more and more important actually."
When you spend an afternoon or an evening with the Vienna Piano Trio, they will help you forget about everything else except for them and the harmonious sounds of the piano, violin, and cello that will fill the space around you.
If you can't wait to see them in Ottawa July 10th, 11th or 12th , they will be playing in Brockville July 7th and at Cammac July 9th.
Recommended Articles
Don't miss this evening of music featuring 150 choristers, a 27-piece orchestra, and four talented soloists!
Read full story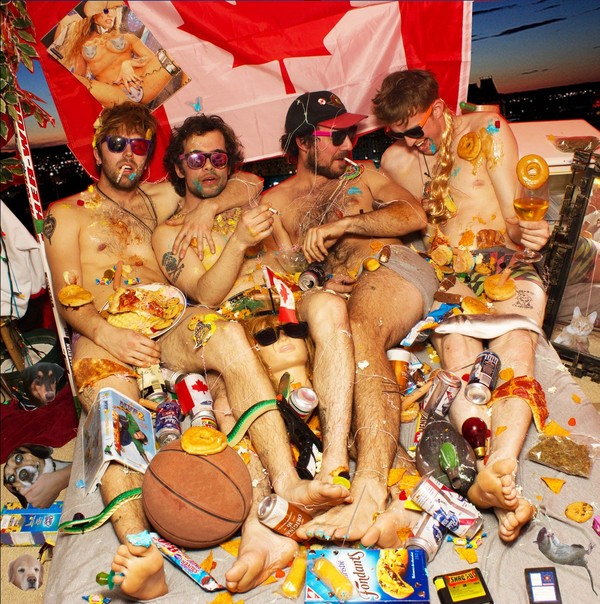 180. Just sit on that number for a second. Ruminate. Now, how many Ottawa based albums can you name that came out over the last few years? Five? Ten? How about 180? At least that's how many were released in 2015 with a collective of others last year in a growing city music scene that show's little sign of slowing the pace.
Read full story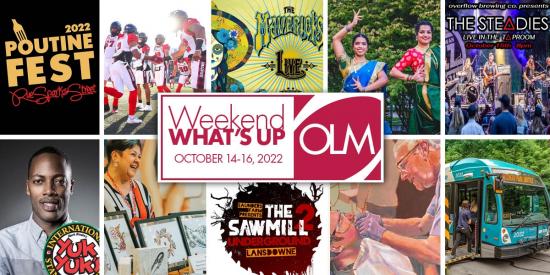 Check out our roundup of fun things to do in the Capital this weekend!
Read full story
Comments (0)
*Please take note that upon submitting your comment the team at OLM will need to verify it before it shows up below.