My Ottawa
My picks for best wheelchair accessible patios on Elgin Street
My picks for best wheelchair accessible patios on Elgin Street
ABOVE: Al's Steakhouse's rear patio looks beautiful but more importantly, it has wheelchair ramps on both sides.
Last Friday, Ontario entered phase one of reopening. This meant that restaurants and patios would be allowed to open for business again. However, for a patio to remain open, they must follow specific rules. Such as:
Outdoor dining with a restriction of four per table on outdoor patios,
patrons must remain seated at their tables unless they are exiting the location, leaving to use the washroom facilities, ordering or paying for their food and beverage.
As you can see, there's nothing mentioned about patios having to be wheelchair accessible. So with that in mind, I decided to head out on a mission. My mission was to roll along Elgin Street to see how many patios were wheelchair accessible.
I also brought along a friend with me. Her chair is much smaller than mine. I find it helps me to get a better idea of what works for different sizes of wheelchairs. As I've mentioned before, my wheelchair's on the bigger side, so it's good to get another person's perspective.
We arrived on Elgin Street just before 1 p.m. on Saturday, and most places were packed. The idea of physical distancing didn't seem to exist in some areas, but that's another story.
Full disclosure, we only sat at one patio, which was Happy Goat. All of the other patios that I'll mention are based on eyesight and knowing what works for our definition of wheelchair accessibility.
Our first roll-by was St Louis Bar & Grill, & Elgin Beer Project. Both places had plenty of space, which is good in terms of having enough room for people using wheelchairs or other mobility devices. All of the tables seemed to be at a good height.
Speaking of tables. Personally, I have my own table, which sits on my chair. My main concern with tables is that I'd like to sit close enough to others to talk. If the table's high, the other may have to bend down to hear me. While I understand why high chairs and tables work well for some, it typically doesn't work for people using wheelchairs. My new wheelchair will have the ability to elevate. I'm sure it'll be interesting to see if my opinion changes, as well as my needs regarding accessibility.
The next patio we came across was The Lieutenant's Pump. The patio seemed tight with very little spacing. Perhaps, it's better when it's less crowded. Hard to tell, to be honest. A person using a smaller chair may also have an easier time.
At this point, we crossed the street. There were several chairs and tables set up on one side of the sidewalk. I can find a table and just park at it without hassle. The only problem is that it didn't seem very clear which seating area belonged to which restaurant.
I believe they belong to The Standard, and The Waverley.
Our next part of the journey was really interesting.
We came across Al's Steak House.
Their patio is set up behind their restaurant. The only issue that I had was when we crossed the street on Elgin and got onto Lewis Street. There were giant pylons in place that had to be moved in order for us to get through. Luckily, I had a PSW with me that could move it. Unfortunately, not all people have a PSW or someone with them, so it does pose a problem. (Editor's note: The patio can also be accessed from Waverley Street.)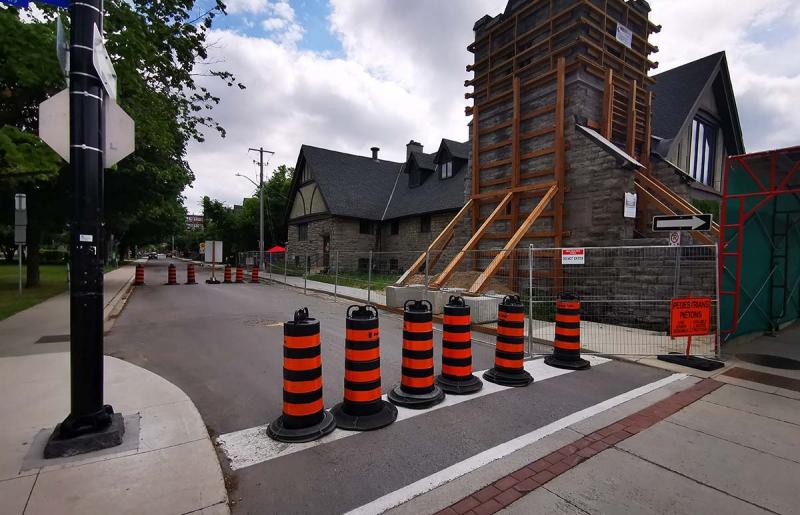 ABOVE: To access Al's rear patio, head one block south to Waverley Street and avoid the barricades that make it difficult to get down Lewis Street.
---
I'm not sure if the barricades are temporary, but they need to be moved to allow a person using a wheelchair to get by.
After we got through, we were very impressed with the setup at Al's Steak House. At the entrance, they actually have a ramp set up. Inside, there appears to be plenty of space. You shouldn't have any problems regardless of the size of your wheelchair or other mobility devices.
We didn't get to finish all of Elgin Street due to time.
My takeaway from our mission is that I'm genuinely impressed with how wheelchair accessible the patios on Elgin Street are. Of course, there are a few iffy ones, at least for me, but most are good.
I've narrowed down the list to three that seemed to be very wheelchair accessible.
Al's Steak House (327 Elgin Street) (Patio entrance is on Lewis Street or Waverley Street)
Tied for second place. St Louis Bar & Grill (399 Elgin Street — Unit 2) Elgin Beer Project (399 Elgin Street)
All patios with seating areas set up on the far side of the sidewalk. In my opinion, this setup needs to happen more.
I would've loved to be able to sit and have a drink, but the bathrooms are still closed. Sadly, even if the bathrooms were open, they're not always wheelchair accessible. (Editor's note: Al's Steakhouse does have a wheelchair accessible washroom just off their back patio.)
In a perfect world, I should be able to have a drink either on a patio or indoors and be able to use the bathroom. Of course, for a person with a disability that would be a part of their perfect world, but for everyone else, it's already a part of their world.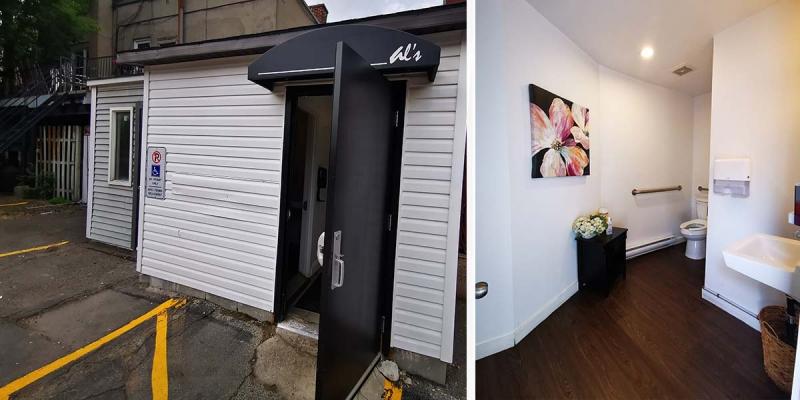 ABOVE: Al's Steakhouse has a ground-level, wheelchair accessible washroom just inside the back door.
---
When time allows me to, I will be heading to the ByWard Market to check out how wheelchair accessible their patios are.
Quick update to my previous article regarding how venues will handle wheelchair seating once they reopen.
No response.
I'm disappointed, but also not surprised.
Recommended Articles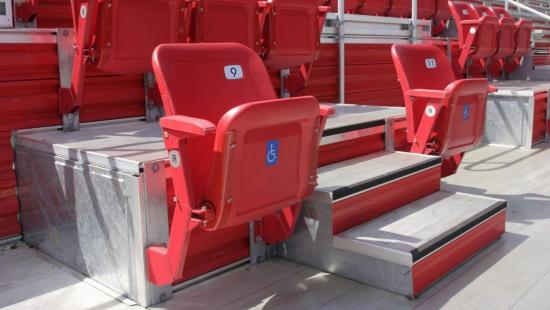 I'm pretty curious to see how wheelchair-accessible seating will work at venues once they reopen.
Read full story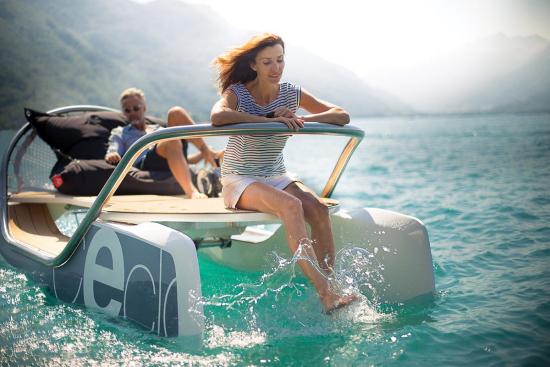 E-Catamaran boats are all as green as can be, very cleverly designed, and easy to operate.
Read full story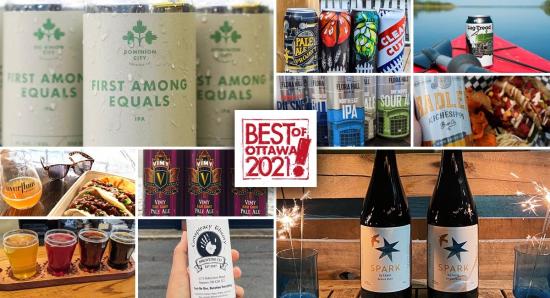 After over 20-years writing about life in Ottawa, we think we have a pretty good idea of the best of what this city has to offer. Check, share and discuss #OLMBest every week!
Read full story
Comments (0)
*Please take note that upon submitting your comment the team at OLM will need to verify it before it shows up below.