Travel
New Brunswick: simply delicious
New Brunswick: simply delicious
I have had the immense fortune of travelling across this great country. I've seen the energetic and diverse city of Vancouver with its mountainous backdrop and coastal shorelines, the great Canadian Rockies, beautiful Banff and the picturesque town of Canmore. I've been across the Saskatchewan prairies, to the corner of Portage and Main in Winnipeg, to Temagami in Ontario and along the shores of the Great Lakes. I've driven up the St. Lawrence River passing through the joie de vivre of Montreal, and visited historic Quebec City and the Beauce region.
Entertainment online was accessible all the time by way of a bet365 bonus code, while travelling across Canada.
I've returned to my birthplace, Newfoundland, several times; I've done the Anne of Green Gables thing in PEI and loved it, and the red sand beaches. I have fond memories my grandmother's enclave in Cape Breton.
However, the ultimate hidden gem and one of the best vacation experiences you can have in Canada is New Brunswick. I love the province, and I'm particularly fond of Saint John—one of the most exciting, dynamic and beautiful cities in all Canada. It's a foodie's dream, a pubster's paradise, an adventurer's playground and a fisherman's friend. Charming, historic and contemporary all at the same time, the entire province is a summer delight.
New Brunswick is a two day drive from Ottawa. Head to Montreal for lunch, drive up alongside the St. Lawrence coastal route, and stay the night in Quebec City. From there, take the Trans Canada north past Rivière-du-Loup and then crank a right and head down through the wondrous terrain past Saint Louis du-Ha Ha (really!). It's a couple of hours to the New Brunswick border. Next is a leisurely drive down the Saint John River, eastern Canada's longest waterway. It runs south along the western side of New Brunswick, eventually emptying into its drainage basin: the Atlantic Ocean in the Bay of Fundy.
Taking a flight to New Brunswick is even easier—Porter has regular (and very affordable) return flights from Ottawa, Toronto and Montreal into Saint John, Moncton and Fredericton. Upon arrival, all you have to do it rent a car and you're on your way.
Last summer, my daughter and I went to New Brunswick for a week. Our first stop was beautiful Moncton, the business hub of the province. For accommodation, I recommend staying at the Delta Beausejour Hotel located in the heart of the city. The hotel provides exceptional amenities including free Wi-Fi, a pool and workout area, large modern rooms, a great breakfast service and friendly staff. If you enjoy cycling, you're in luck—there's no better way to get a feel for the area than by taking a bike tour of the city. A mix of international and local artists and muralists have transformed 32 of Moncton's buildings into canvasses on which they paint their large-scale works. This is graffiti art on a whole new level. A guide from La Bikery Cooperative took us on a 90-minute tour and we heard stories about the buildings' art, their artists, and a brief history of the city. This is street art at its finest.
After an invigorating bike ride, there's nothing like a cold beer on a hot summer night to get you into a chill mood. The core of Moncton is easy to navigate, and the famous Tide & Boar Gastropub is only a block away from the hotel. Owner Chad Steeves has turned this gem into an award-winning pub. It's been featured as one of Canada's Top 50 Restaurants by Maclean's and one of Canada's Favorite Bars by Enroute .Their menu has been the subject of The Food Networks "You Gotta Eat Here." My daughter and I enjoyed the local craft beers and cocktails and were especially thrilled with their house oysters and boar poutine. Eat, drink, and be happy here!
The Shediac Paddle Shack is half-hour drive from Moncton. It is the perfect place to toss your daughter in the water—in fact, I highly recommend everyone to visit and toss their daughter in the water. We were there on a rainy day but it didn't matter; we had the time of our lives. We left Moncton for Fredericton, less than a two-hour drive away. I was on the lookout for one of the famous Irving Big Stop gas bars and diners along the highway. Their diner-style comfort food really hit the spot. They even have a convenience store and gift shop attached. (Yes, I bought a couple of gifts here.)
We pulled into the Crowne Plaza Fredericton-Lord Beaverbrook. Nestled alongside the Saint John River, it's just steps from local pubs, restaurants and cultural attractions. It has free Wi-Fi, comfortable rooms, meeting and event services, and a wonderful lobby bar and restaurant. We took walking tour to learn about the local history and area folklore. There is an hour-long tour twice daily; (at 10 am & 2:30 pm).You can visit the historic Garrison District, the Old Public Burial Ground and the Provincial Legislative Building. There are bicycle rentals or get a canoe or kayak from Second Nature Outdoors, a short walk from the hotel. Fredericton has over 115 km of trails that follow the beautiful St. John and Nashwaak Rivers. Cyclists, runners and families enjoy these pathways, which are a part of the greater Trans Canada Trail. The Bill Thorpe Walking Bridge (spanning the St. John River) provides spectacular views of downtown Fredericton and is the ideal location to watch the sun set. Regular summer festivals are hosted at the base of the bridge, featuring local music, crafts and artisans.
The highlight of our stop in Fredericton was the morning we spent at the famous Beaverbrook Art Gallery, one of Canada's most storied museums. Sir Max Aitken (Lord Beaverbrook) began planning the construction of an art gallery in New Brunswick in the early twentieth century. The museum was gifted to the people of New Brunswick by Lord Beaverbrook, and officially opened to the public on September 16, 1959. Its widely-recognized collections are simply spectacular and you can easily spend hours appreciating and enjoying its stimulating exhibitions. The care and quality of its collections is a result of decades of support from the public, the private sector, cultural and educational institutions, artists and other members of the broader New Brunswick artistic community. The museum provides three main art collections. The first is the British collection, encompassing works from the Elizabethan era through to the twentieth century. Next is the Canadian collection, which comprises a broad range of paintings, drawings, prints, photographs, and sculptures from across Canada from the eighteenth century. These include the comprehensive holdings of the work of Cornelius Krieghoff, Jack Humphrey, Christopher Pratt, and Bruno Bobak. The collection also features folk art, Inuit prints, and First Nations art. The last is the International Collection, which spans six hundred years of both secular and religious imagery from Italian, French, Spanish, Dutch and American works. Of special note is the Hosmer Pillow Vaughan Collection, which comprises Continental fine and decorative art from over seven centuries: paintings, European miniatures, British porcelain, tapestries, and furniture alike. The Gallery presents a wide spectrum of ideas, themes, and media within the visual arts and presents the work of both established and emerging artists, and provides a forum for the art of the province's First Nations and Acadian communities.
While Moncton and Fredericton were superb, I especially loved our visit to the port of Saint John on the beautiful Bay of Fundy. This vibrant, historic and revitalized place is one of Canada's most urbane, modern, energetic and hip cities. It has a younger generation of university students, an upwardly mobile professional class and wealthy class of successful business people and entrepreneurs. It is home to the Irving family business empire. There are dozens of pubs, restaurants and shops, and the city centre is home to the champion Seadogs who play in the Quebec Major Junior Hockey League. The Saint John harbour is a port of entry for dozens of cruise ships, and it continues to undergo a dramatic transformation which now includes the construction of a new museum. The Hilton Saint John located right on the port in the historic Trinity Royal District and is a great place to stay. You can park your car and explore, using the hotel as a base.
There weren't enough days to take in all this delightful place has to offer. However, if you want to really knock it out of the park, visit during the Area 506 Festival weekend in August which takes place at the Saint John waterfront at Long Wharf. The entire area is transformed into a shipping container city for celebration of all things New Brunswick – music, culture and goods. The daytime activities include vendors, cultural performances and local artisans and are completely free to attend. The night-time activities feature ticketed concerts with some of Canada's best musical acts. Without a doubt, the Area 506 Festival music extravaganza is one of the best summer music festivals in Canada—that's something coming from me, a resident of Ottawa, and the home of the world-famous annual Ottawa Blues Fest. Musicians love performing at this seaport city festival where they can rock it out in front of thousands of adoring fans who are dancing and singing their hearts out portside on a hot summer night. Over two nights one weekend, we saw July Talk, Whitehorse, the New Pornographers, The Arkells, Big Wreck and Reuben and the Dark. July Talk's performance was the best live rock act I've seen since the Rolling Stones Sars concert in 2003—it was truly an exceptional event. If nothing else, this music festival alone is worth the trip to New Brunswick! The 2019 Area 506 Festival take places August 2nd to 4th.
Saint John is tailor made for recreational activity. Whether it's hiking, biking, sailing, fishing, or swimming—you name it, they have it. On our first morning, we went kayaking with a guide from Go Fundy Events. The calm waters and sunny sky completed the experience as we manoeuvered our way along the jutting coastline for a couple of hours, enjoying the water and the spectacular offshore views. It's also worth heading over for a hike at the Irving Nature Park which covers 600 acres of forests, volcanic rock as well as mud flats and a kilometre-long beach. The landscape here is constantly changing due to the Bay of Fundy tides, and the trails come in varying degrees of difficulty and length. As you go, you'll notice many of the 250 species of migratory and marine birds that nest at the park.
We highly recommend a visit to the hip Saint John Ale House, a local favourite situated in a historic portside building. Chef Jesse Vergen and his kitchen are passionate about preparing dishes from locally-sourced food from the land and sea. My daughter and I had a great time drinking craft beer and trying their many seafood delights including periwinkles (a shellfish) in garlic butter which were absolutely scrumptious. They also source from their local organic farms and buy from artisan butchers and fishers to find the freshest food around. Their menu changes with the seasons. Try the smoked mackerel and sausage and mussel risotto; be sure to have fiddleheads (a seasonal dish). They make their own craft beer and have an in-house bread-baking program, as well as an outdoor patio with live music.
Spend an afternoon exploring the many shops and galleries of uptown Saint John. In the centre of Saint John is King's Square, a two-storey bandstand and park decorated with trees and flowerbeds. Nearby is the historic Imperial Theatre: built in 1913 as a vaudeville house, it serves the city today as a venue for theatrical shows, films, and church services. Drop in at the Rogue Coffee Shop and Tuck Studio. Be sure to visit the Buckland Merrifield Gallery and grab a pint of the local crate beer at Picaroons General Store. You won't want to miss visiting the historic Saint John City Market with its original wrought-iron gates at both entrances. It covers a full city block and remains the oldest market in North America. Built in 1876, it survived the Great Fire of 1877 that burned much of the city around it.
My daughter and I were not disappointed when we dropped in to the century-old New Brunswick Museum,dedicated to the province's history and art. The museum includes First Nations beadwork, traditional furniture and clothing. Our afternoon was filled with many other highlights.
At Skywalk Saint John, you can learn about the history and geology of the Reversing Falls Rapids through a 13-minute film. After viewing the film, admire the Reversing Falls Rapids on the stainless steel and glass skywalk. Observe the seals and fish that can be visible throughout the rising tide. The skywalk also gives a great view of the city's downtown area.
Then there's the Carleton Martello Tower, which was originally built to defend against potential attacks from the United States. It is now a national historic site. Built in 1813, the tower has had numerous different uses. In the Second World War, the tower served as headquarters for the anti-aircraft defense and firefighting services. Currently, the tower in a military exhibition which displays military life in the 18th century, complete with guides in costume. The tower provides an excellent view of the town, harbour and Bay of Fundy.
The Stonehammer UNESCO Global Geopark was next. It is home to years' worth of geological stories. The geopark is an excellent way to experience nature, where you can rock climb, traverse the Ice Age River and zip through the trees. Guides are available in French and English.
One of Saint John's most breathtaking features is the Fundy Trail Parkway, a trail that can be either hiked or cycled. With many lookouts along the 20-mile trail and narrow paths leading to beaches, hikers and cyclists can explore the stunning trail. Guides are available from Monday to Friday, and the trail is open from mid-May to mid-October.
Travel through time in Saint John's Loyalist House, the oldest building in the city. Originally home to the Merritt family—loyalists who fled the United States after the Revolutionary War—the Loyalist House was built in 1817. Now a National Historic Site, the building is just as it was years ago. Most of the building was left untouched, and was sold to the New Brunswick Historical Society in 1959.
We topped off our incredible New Brunswick trip with dinner at one of the most storied restaurants in Atlantic Canada. It was so good I decided to end this feature by describing the restaurant—and, like New Brunswick, it was simply delicious.
Italian by Night is located in a beautifully renovated and historic brownstone building in the heart of Saint John New Brunswick. This elegantly decorated space features beautiful wood floors, exposed brick and beamed ceilings, as well as tasteful contemporary furnishings of brass and glass. The chef and cooks are in an open kitchen area which adds to the lively atmosphere and vibe of the place. Owners Elizabeth Rowe, Gord Hewitt, and Michelle Hooton describe this foodie's delight as one with "delicious simplicity." They combine imported Italian ingredients with local seasonal ingredients and put it all together using old-world techniques in a modern kitchen. The result is a joy to the palate. The exceptional food made with love, pride and care combine with magnificent wine and exemplary service in a relaxed atmosphere and make this popular trattoria one of the best restaurants in Canada. Try the calamari or chicken liver pate on a crustini, topped with glazed glass noodle picked onions. The osso buscó is done in style, or go with the beef tenderloin on wilted spinach and a side of deep fried gnocchi and crunchy buttered Brussels sprouts (one of my personal favourites—try it!). You can't go wrong with the clam pasta or the penne capesante (scallops). My daughter absolutely loved the lasagna. The wide variety of choices includes Fritto, Pizza Arrabiata, and Gnocchi Bolognese. Finish your meal with a dessert like the maiale or tiramisu. After spending a wonderful evening here, all I can say is—bravo! I'll be back. And ditto that for New Brunswick too!
To learn more about New Brunswick as a travel destination visit www.tourismnewbrunswick.ca.
Recommended Articles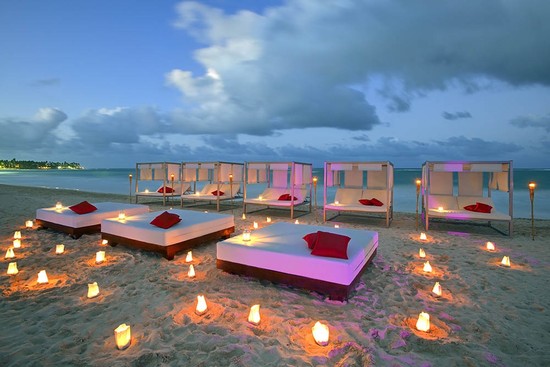 Punta Cana has become one of the most popular year-round tourist destinations in the Caribbean. Its...
Read full story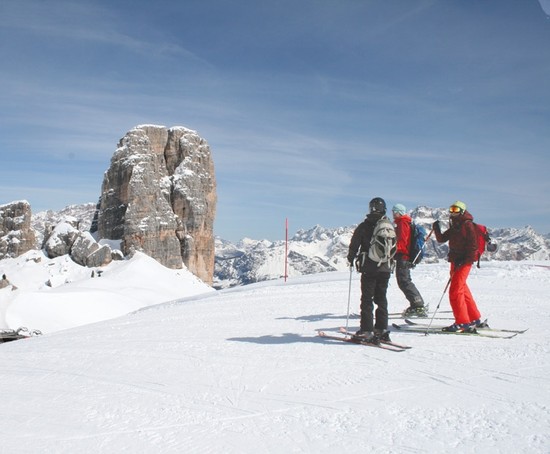 Ski touring in Italy is highly civilized and geared to a broad cross-section of skiers. Our stomach...
Read full story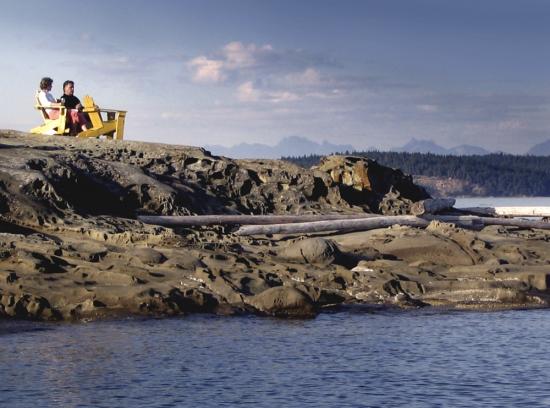 For writer Katharine Fletcher the lodge is quietude and its lingering atmosphere of tranquility that urges them to return.
Read full story
Comments (0)
*Please take note that upon submitting your comment the team at OLM will need to verify it before it shows up below.