Nick Paul: Stay or Go?
They did it with Jean-Gabriel Pageau and Mark Stone. Will the Ottawa Senators hit the trifecta with Nick Paul?
Seems like a reasonable question: Will Ottawa trade off one of its key contributors and more popular skaters at the NHL's trade deadline?
The similarities are striking. All three are/were in their prime. Paul is now 26 years old; Stone was the same when he was dealt to Vegas while Pageau was 27 when he was sent to the Islanders. All three are/were skating toward unrestricted free agency. Most importantly, all three are/were considered prominent members of the Senators.
It's essential, though, to compare the circumstances involving the three.
With both Pageau and Stone at the time (2020 and 2019), Ottawa was romantically involved with a hockey overhaul. Read: rebuild. With Paul, the opposite, according to the reigning general manager, is true. The reconstruction of the roster is over, so sayeth Pierre Dorion this past fall: "The rebuild is done. Now we're stepping into another zone."
I'll still maintain both the Pageau and Stone swaps were poor choices. Maybe every effort was made to re-sign them prior to the deadline. Maybe not. Maybe the purse strings were too tight, and maybe both just preferred to move on. Only Pierre, J-G and Mark and their agents truly know the answer.
Whatever the case, claiming 26 and 27-year-old players can't be a part of your rebuild is ludicrous. Imagine Pageau and Stone (both at the age of 29) a part of the current tribe and where that would put the near-cellar-dwelling Senators in the playoff race?
Yup.
Regardless, drawing in the 'rebuild' argument doesn't hold any water with Paul since we're well past that issue.
Reportedly Paul is saying all the right things about wanting to stay, mind you, how often do you hear a player say anything different? But somehow it rings true here. Paul was given an extra-long leash in his development in Ottawa. His 'blossoming' into a well-rounded and dependable skater took its own sweet time. The Senators were more than patient.
Time for both parties recognize this is a good fit and to book his autograph on a new contract.
THOUGHT, SEEN AND HEARD: A couple of tough losses but Ottawa's effort was there against Boston and the Rangers this weekend . . . Were there really more bums in the seats this past weekend? Seemed pretty quiet . . . Really impressed with what New York has put together (goaltending, high-end skill, deep defence, size and more size). Top to bottom this is a Stanley Cup contender . . . Comparatively this is like a week on a beach in Cancun for the Senators – just two games . . . Play the (TSN's) Jamie McLennan drinking game: Every time you hear: "An absolute laser-beam!" or "What a fantastic save!" you slurp. You'll be in AA before you know it . . . Solid move in Toronto dumping a fairly hefty contract in under-performing Nick Ritchie on Arizona. Ritchie was clearly not a fit with the Leafs . . . If Ryan Dzingel can re-discover the touch he had in Ottawa, he'll likely have to do it in the minors. Just hours after the Maple Leafs acquired him, the 29-year-old winger was placed on waivers . . . Don't know much about Ilya Lyubushkin outside of he's a pain in the rear-end to spell . . . Apparently the big fella' plays with a little snarl, so he certainly won't fit in with Toronto . . . Chuckle, chuckle . . . Great point by the HNIC crew on Sportsnet Saturday night – depth cannot be undervalued. This holds especially true in the playoffs. Looking at the past four Cup winners (Tampa twice, St. Louis then Washington) and they all had quality up and down the lineup. The Blues are tailor-made for another long post-season run and Tampa's right there too, despite losing its entire third line (Blake Coleman, Yanni Gourde, Barclay Goodrow) this past off-season . . . Calgary bought into the thought when they hauled Tyler Toffoli out of Montreal. The Flames now have three lines that can score . . . Edmonton is a different story, boasting only Ryan Nugent-Hopkins in its bottom six as surplus scoring . . . Steve Armitage is retiring from broadcasting (after another superb Olympic call) and that's a big loss. Armitage had what they call 'gravitas' . . . Have to admit this Winter Games didn't have the same draw as the summer ones . . . Appreciated Postmedia's Steve Simmons call though that the Canadian women's hockey team was/is one of the best squads ever, female or male.
SENATORS WEEK AHEAD:
Tuesday, Feb. 22: Minnesota at Ottawa (7 pm)
Saturday, Feb. 26: Montreal at Ottawa (7 pm)
Recommended Articles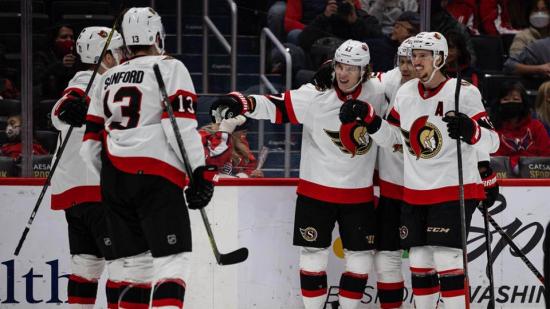 As Ottawa's Senators continue a season swimming (and sinking at times) in unpredictability, the guys next door and across the street are drafting their own stories.
Read full story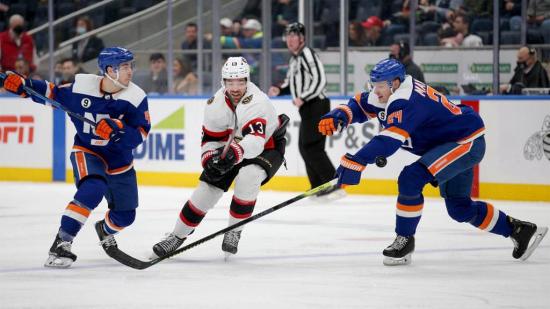 For the locals – meaning the Ottawa Senators – the fun begins this week with five games in seven days.
Read full story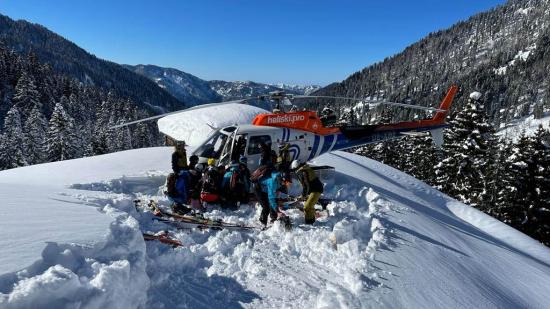 The heli-skiing season is off to a great start in the Black Sea's scenic Kaçkar Mountains. The season is expected to last until the end of March.
Read full story
Comments (0)
*Please take note that upon submitting your comment the team at OLM will need to verify it before it shows up below.