Politics
Now it is Canada's turn to answer some questions concerning China-Canada relations
Now it is Canada's turn to answer some questions concerning China-Canada relations
By Cong Peiwu, Chinese Ambassador to Canada
---
Ottawa Life Magazine has been publishing a Canada-China Series since 2013. The series focuses on bi-lateral interests, business affairs, people-to-people relations, Chinese culture and the Chinese diaspora in Canada. Since 2018 there has been tension in the Canada Chinese political relationship. Ottawa Life Magazine has continued and will continue to publish relevant information related to the bi-lateral relationship, including stories, columns and editorial features that present issues from the Chinese perspective, as well as from the Canadian government and other Canadian stakeholder points of view.
---
By December 1, it has been two years since Meng Wanzhou's detention. It has also been nearly two years since the cases of Michael Kovrig and Michael Spavor. China-Canada relations are at a sensitive juncture again. There are many comments from Canada on these cases involving both rational appeals on Meng Wanzhou's detention and groundless accusations against China on the cases of Michael Kovrig and Michael Spavor. I would like to make the following response to these questions:
First, are the two Canadian citizens "arbitrarily detained" by China? Some people accused China of "arbitrarily detaining" Michael Kovrig and Michael Spavor. In fact, the two Canadian citizens were arrested and prosecuted by competent authorities of China in accordance with law for suspected crimes undermining China's national security. Based on clear facts and sufficient evidence, the Chinese judicial organs handle cases independently in accordance with the law. China is a country under the rule of law, and all are equal before the law. As all countries have duties to safeguard state security, it is a common practice around the world to crack down on crimes threatening state security. It is a typical double standard to attack and smear China's judicial system because of the differences between the Chinese and Canadian judicial systems.
Second, are the two Canadians facing harsh treatment in China? Some Canadian media outlets claimed that Michael Kovrig and Michael Spavor were subject to harsh treatment such as deprivation of sleep. Some even said their reading glasses were confiscated. But the fact is, China protects their legitimate rights in accordance with the law. The two Canadians have been treated as equally as other detainees of the same kind. After the COVID-19 epidemic broke out, Chinese authorities took concrete measures within the scope of legal provisions to provide better treatment, including improving food service, allowing more exchanges of letters and items, and permitting Kovrig to speak by phone with his father. Recently, Chinese authorities also arranged the officials of the Embassy of Canada to China to conduct consular visits via videolinks to Michael Kovrig and Michael Spavor, within the requirements of epidemic prevention and control. A few media outlets violated professional ethics by distorting the facts of relevant cases in their reports.
Third, has China pursued "coercive diplomacy"? Some people criticize that China has grown belligerent and aggressive in foreign affairs and pursued "coercive diplomacy" in recent years. The fact is that China is committed to peaceful development, insists that all countries, big or small, should be equal and never coerces other countries or interferes in their internal affairs. China has suffered from the aggression and bullying from western powers since modern times began, so we know only too well the vision that "don't do to others what you don't want others to do to you," and we are always opposed to interfering in the internal affairs of other countries. At the same time, we firmly defend China's sovereignty, security and development interests and will never allow any individual or any force to impose their will on China through bullying, change China's direction of progress, or obstruct the Chinese people's efforts for a better life.
The Meng Wanzhou incident not only severely damages relations between China and Canada but also hurts Chinese people's feelings badly. They have many questions to ask the Canadian side: of all the countries which have signed a bilateral extradition treaty with the US, why was Canada the only one that obeyed the US's request to detain Meng Wanzhou who had traveled to many countries before she came to Canada? Why did the Canadian side obstinately move forward the so-called judicial process of the incident, given that the political character of Meng's detention is very clear? Why has Canada been secretive about such questions as the information disclosure of the case and doing all they can to prevent more related documents from being made public? The Canadian side should carefully think about these questions.
The Meng Wanzhou incident is a severe political incident concocted by the US to suppress Chinese high-tech enterprises, including Huawei. The Canadian side has wrongly held Ms. Meng in custody till now, who hasn't breached any Canadian law, leaving China-Canada relations in serious difficulty. The incident is exactly the crux of the deteriorating China-Canada relations and the barrier that the two sides cannot neglect. The key to solving the problem lies in the hand of the Canadian side. I once again urge the Canadian government to proceed from the merits of the incident itself and fairness and justice, make correct decisions to release Ms. Meng as soon as possible, and ensure her safe return to China, which will create opportunities for steering the bilateral relations back on the right track.
Recommended Articles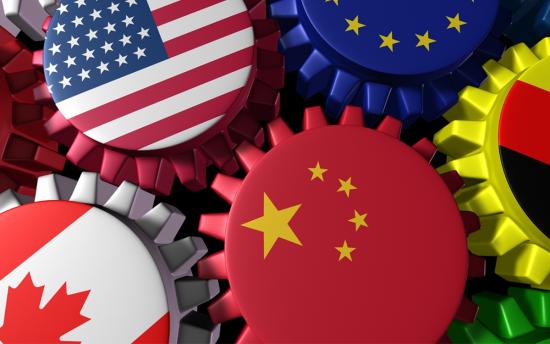 2020 marks the United Nation's 75th anniversary which is basically a celebration of all things multilateral.
Read full story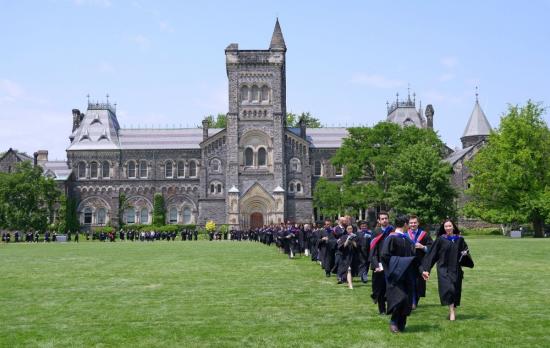 The generation-long decline of most North American universities has been so gradual . . .
Read full story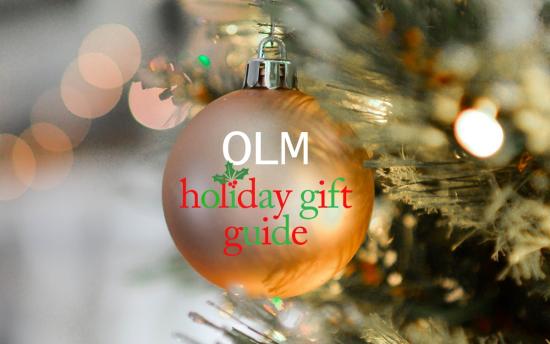 Our annual holiday gift guide is here! Whether you're looking for a nice gift for a loved one or a last minute gift for your boss these affordable — but awesome! — gift ideas are guaranteed to please.
Read full story
Comments (0)
*Please take note that upon submitting your comment the team at OLM will need to verify it before it shows up below.