#OLMExplores - Wellington West
All photos by Samantha Lapierre
What would you do if you were a tourist in Ottawa?
As part of our #OLMExplores series, Ottawa Life Magazine writers have spent a day in the ByWard Market, on Parliament Hill and along Bank Street to see what makes each area tick. Now, with the help of Ottawa's second-largest Business Improvement Area, former OLM co-op student Valerie Crew and I took a tour around Ottawa's Wellington West to see what it has to offer.
Wellington West is the home of Hintonburg and Wellington Village. To give a bit of history on the area, Richmond Road (later named Wellington Street), is one of Ottawa's oldest roads, laid out in 1818. The creation of Chaudière Falls created some development at the east end of the road in the mid-1800s, but the city's slow growth between the 1840s and the 1850s meant that very limited growth happened outside of LeBreton Flats.
Businesses built east of Parkdale Avenue and Wellington Street started to pop up by the 1880s, eventually becoming the commercial heart of Hintonburg. The Village of Hintonburg was incorporated by 1893, and annexed by the City of Ottawa in 1907. West of Holland remained undeveloped until the 1920s, but slowly became home to religious institutions and residential areas.
Wellington has remained a commercial mecca to this very day. Today, young business owners have successfully grown their shops in Wellington West. However, older businesses have remained stable, becoming beloved fixtures in the community. Wellington Village is home to an amazing assortment of ethically sourced clothing stories, art galleries and friendly cafes.
Crew and I started our tour off by grabbing a quick bite to eat at Thyme & Again. The café and creative catering company offers a selection of coffees, teas, gluten free breads, pastries and sweets, along with sandwiches, pantry items, ready to bake d'oeuvres and an insanely delicious dessert menu. I had a flour-less peanut butter cookie that was delightful, chewy and a great way to start the morning.
After warming up with cups of coffee and tea, respectively, we headed out into the snowy outside. We decided to first visit twiss & weber, a sweet boutique spot owned by Laura Twiss and Tonia Weber. It is the first store among a small strip of clothing stores in the area. Twiss and Weber design, cut, sew and sell their clothing in the colorful boutique. If you peek into their back room, you can see yards of material and sewing machines.
Beautiful Canadian designed and made jewelry is displayed, and funky artwork and wallpaper makes the store feel hip, but welcoming and accessible.
We journey on to twiss & weber's next door neighbours, Victoire.
Victoire is a staple among Ottawa fashionistas. With another location on Dalhousie Street, one on Toronto's Ossington Ave, and online orders shipped out for destinations around the world, Victoire has really expanded since its opening in 2006. The store's unique clothing, jewellery and
housewares come from Canadian designers (with a few American designers thrown into the mix).
Shop owners Regine Paquette and Katie Frappier have made the store homey with walls that are lined with unique wallpaper and wooden shelf displays. With an assortment of beautiful clothing, quirky jewellery and accessories, I quickly started making a mental wishlist of items.
Our next stop is beside Victoire: JV Studios. JV is owned and operated by jewellery designer Jasmine Virani. Virani's unique line is made in store and can also be found in boutiques across Canada. JV studios offer a curated Canadian-designed collection of jewellery, home goods, accessories and beauty products.
The space is cozy, with an assortment of plants sprinkled throughout the space. A huge wall of cards lines the back of the store, and Crew and I can't help but gaze at and admire the store's offerings of beautiful jewellery and unique mugs.
Impressed with our trip so far, we cross the street to visit Cube Gallery.
Cube is a contemporary art space that hosts a new exhibition each month. As we wander around the gallery, we chat with curator and co-owner Don Monet as he puts the finishing touches on an art piece.
The gallery has a 12-foot ceiling in its main room and boasts 2600 square feet of space. On our visit we were able to view the incredible and haunting works of renowned Canadian artist Gerald
Trottier. An advantage of Cube is its accessibility to art; there is enough room in the gallery to walk around and view each work at your own pace, and the gallery's atmosphere is incredibly welcoming.
Cube's space is multifaceted. In the past, Cube has been used for award winning plays, live dance performances, concerts and weddings, just to name a few. Cube also offers art sales, consultancy, and curation services.
Feeling cultured and curious, we decide to visit an Ottawa landmark: the Ottawa Bagelshop and Deli.
A family owned and operated business; Vincenzo Piazza started the Bagelshop in 1984, when the current owner, and Piazza's daughter, Liliana was two years old.
The shop offers delicious Montreal-style bagels that are made in a wood-burning bagel oven. The
shop's oven was the first of its kind in Ontario, even setting legal precedence for wood-burning ovens in the province. Thirty years after the business opened, the shop has grown 800 per cent. Along with its famous bagels, it now sells a variety of cheeses, oils, teas, jams, mustard and gourmet food of all kinds. The shop's menu is as extensive as it is delicious.
The shop is bustling and busy, with people lining up to order bagels every couple of minutes. We chatted with Liliana and she told us about the shop's history in Ottawa. As we browsed the large and impressive assortment of meats and cheeses, I started to get a bit hungry. As if on cue, Piazza presented us with a very kind gift: a bag of a half-dozen fresh bagels, each.
We ended our tour with a jaunty stroll to the freshly opened and quaint Little Jo Berry's Bakery.
Newly opened on March 19th of this year, Little Jo's is owned and operated by barista extraordinaire Josephine Masterson. The comfy and cozy café offers up a menu full of drinks such as the classics: coffee, tea and espresso, along with specialty drinks and drinks made with soy,
almond and coconut. A huge highlight of the café is its delicious vegan treats, as well as its outgoing and personable staff.
I indulge in a slice of peanut butter vanilla cake as we reflect on our tour through Wellington Village. One thing we both noticed was the genuine kindness of each store owner or worker in every store we visited. All stopped to chat with us about the store and answered our questions with pleasure.
While the day was cold and snowy, our experience on Wellington West was warm and friendly. With a lot to offer the city, Wellington West just might be Ottawa's brightest little known secret.
[wzslider autoplay="true" transition="'slide'"]
Recommended Articles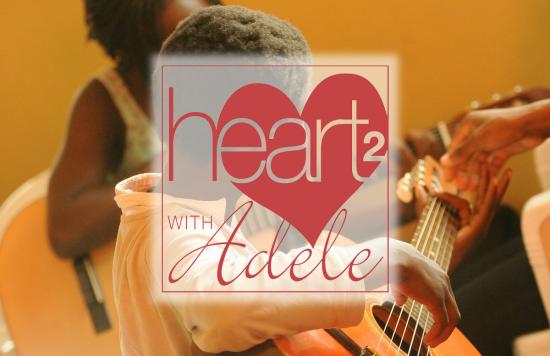 We all need to approach this adversity in the best way possible, keep our families healthy and alive, and model for our children how to handle any future adversity they will face in life.
Read full story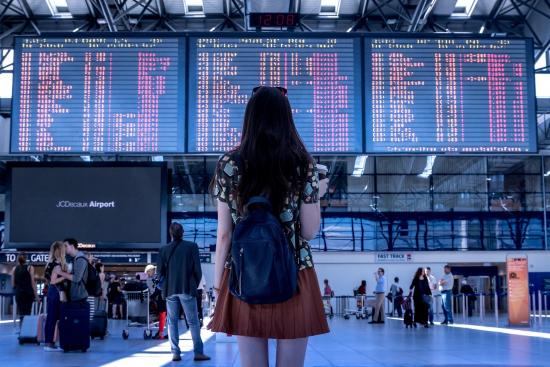 Staying healthy while traveling can be hard enough when you're trying to adjust to unfamiliar surroundings.
Read full story
There are a lot of misconceptions surrounding emotional support animals, one of the most common being that they are all dogs.
Read full story
Comments (0)
*Please take note that upon submitting your comment the team at OLM will need to verify it before it shows up below.