Games
#OLMGamer- Games You Should Be Excited About in 2017
#OLMGamer- Games You Should Be Excited About in 2017
A brand new year of gaming is around the corner! This upcoming year with full of exciting releases in the gaming world. We've got new consoles headed our way, along with a tonne of extremely exciting upcoming releases. We've decided to share our list of games we think you should be looking forward to in 2017.
Mass Effect: Andromeda (PS4, X1, PC)
The Mass Effect universe is back and this news has us jumping to the stars with joy with excitement! Explore the Andromeda galaxy as one of the Ryder twins aboard the sleek relative to the original trilogy's Normandy, the Tempest. Andromeda is set 600 years after the original trilogy, where a coalition of Milky Way races have been sent aboard Ark starships to explore new galaxies and find a new home to construct a harmonious galactic society.
Mass Effect: Andromeda looks like it'll be easily accessible for players new to the universe and its lore (though if you haven't played any of the Mass Effect games yet, do yourself a favour and go play them now). Fans and newcomers alike can learn more about Mass Effect: Andromeda and earn in-game rewards by watching briefings from the Andromeda Initiative. The game is scheduled for release in spring 2017.
The Legend of Zelda: Breath of the Wild (Nintendo Switch, Wii U)
The 19th main instalment in The Legend of Zelda series, Breath of the Wild is set for release at some point next year. An amnesiac Link awakens from a century-long slumber and discovers that the Kingdom of Hyrule has been destroyed. The powerful Calamity Ganon, who destroyed Hyrule a century prior, has been sealed within Hyrule Castle and now Link must defeat it before it breaks free and brings destruction to the world. Breath of the Wild features a gorgeous open world which gives the player freedom to explore wherever they want and however they want. Breath of the Wild is scheduled for release on Wii U and Nintendo Switch in 2017.
RELATED: #OLMGamer- Games for the Holidays
Prey (PS4, X1, PC)
Prey is a first-person shooter re-imagined from the original 2006 game's potential sequel which was cancelled in 2014. It's 2032 and humanity's space program has flourished. Play as experiment subject Morgan Yu, a human aboard the Talos I, a spaceship orbiting the moon that has been overrun by multiple hostile aliens. Gifted with mind-bending abilities, Morgan must survive being hunted by a mysterious alien force while uncovering dark secrets of the Talos I, as well as your past. Prey is set to be released on May 5th, 2017 on Playstation 4, Xbox One, and PC.
Vampyr (PS4, X1, PC)
From the creators behind Life is Strange comes Vampyr, an action RPG which you play as Jonathan Reid, a recently arisen vampire doctor who is struggling between keeping with the Hippocratic Oath and the bloody nature of vampirism. Vampyr is set in 1918 in a fictional semi-open world version of London as it experiences the Spanish Flu pandemic. The game explores the cost of taking the life of an innocent as the price of immortality from the view of someone who is supposed to save lives, though it is possibly to complete the game without actually killing anyone. Not much is known for the release date other than it is supposed to come out at some point this year on Playstation 4, Xbox One, and PC.
Horizon Zero Dawn (PS4)
A millenia has passed in Horizon Zero Dawn and strange robotic creatures now roam the lands in this post-apocalyptic third person action-RPG. Play as Aloy, a young huntress who is a member of a small indigenous group who hunt these mechanical beasts in order to survive. This PS4 exclusive is a massive open-world game from Guerrilla Games and is heading your way on February 28th, 2017.
RELATED: #OLMGamer E3 2016 Top 10 Roundup
God of War (PS4)
Leaving his violent and bloody past behind him, Kratos is now living in the lands of Norse gods, lore, and monsters in this upcoming God of War game. The former God of War must now fight survive and control the blind rage which has driven him for so long, all while teaching his son to do the same. God of War features a new cast of monsters and gods to fight in a land of untamed valleys and mountains. God of War is a Playstation 4 exclusive set for release in 2017.
Red Dead Redemption 2 (PS4, X1, PC)
Announced by Rockstar Games to launch in fall 2017 for Xbox One and Playstation 4, the wild west world of Red Dead Redemption is back! While it is currently unclear whether this is a sequel, prequel or if it'll even feature the first game's playable character John Marston, a trailer launched back in October has confirmed a fall 2017 release date.
Scalebound (X1, PC)
UPDATE: Microsoft has announced the cancelation of this much anticipated Xbox exclusive, more details can be found here.
From Resident Evil 2 director Hideki Kamiya comes Scalebound, an action RPG exclusive to Xbox One. Players control Drew, a young loner who finds himself bonded to a noble dragon called Thuban, who is the last of his kind. Drew finds himself pulled into the mysterious parallel world of Draconis, where the two must learn to work together in order to explore and survive an enemy that threatens Draconis, Earth, and the rest of the vast universe of parallel worlds. An exact release date in unknown, but Scalebound is currently scheduled for release in 2017.
For Honor (Feb 14, 2017, PS4, X1, PC)
Master "The Art of Battle", Ubisoft's hand-to-hand combat gameplay system where you play as a viking, a samurai, or a medieval knight fighting for land and glory. Set in a medieval setting fantasy world, For Honor is a fast-paced hack-and-slash game which mixes strategy, skill and teamplay in all out combat. Players can engage in an offline single-player campaign, or take part in epic multiplayer battles online. For Honor is scheduled for release on Valentine's Day in 2017.
Kingdom Come: Deliverance (PC, eventually for X1 & PS4)
Created by Warhorse Studios, Kingdom Come: Deliverance is a first-person action RPG set in 1403 in a historically accurate medieval Kingdom of Bohemia. The king has died, and the new king has been kidnapped by his brother, who has wasted no time in pillaging the lands and advancing his station. Play as the son of a blacksmith, whose family has been killed by an invading army in this amazing open-world environment. Participate in battles- or not, as choices such as clothing, dialogue and combat weapons are completely up to the player, but every choice will have a consequence. Clothing selections will affect how NPCs perceive you, battles continue in real time whether you participate or not, and players only have a limited time to select a dialogue option- all like in the real world. This open-world RPG is set for release on PC in 2017, with console editions to follow later.
In addition to awesome new games, new consoles were revealed this year. The Nintendo Switch was announced last fall and is expected to be released in March 2017. The Switch combines both a portable handheld gaming device with a console with controllers all in one gorgeous-looking machine. Not much has been said since their announcement trailer, but we're hoping that we'll be getting more info such as price and game lineup on January 12th 2017. Here's hoping that 2017 will also bring a release date and more info for Microsoft's Project Scorpio and Sony's Playstation Neo.
Which game are you most excited about? Let us know in the comments below!
Recommended Articles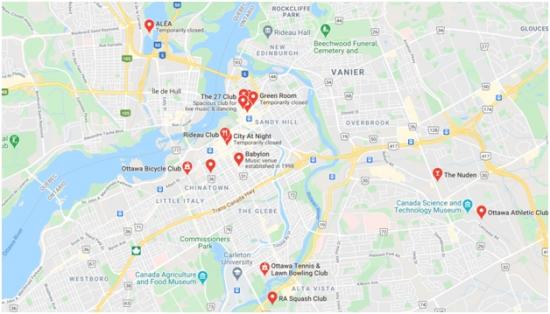 This year has been a strange one for high rollers in Ottawa who like to visit slots clubs.
Read full story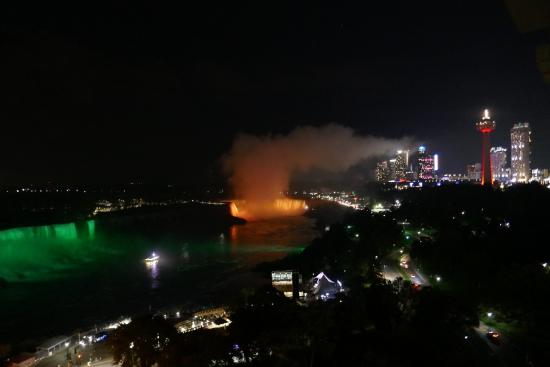 The Canadian gaming industry is losing billions of dollars in sports wagering income to the underground market every year because of government restrictions. . .
Read full story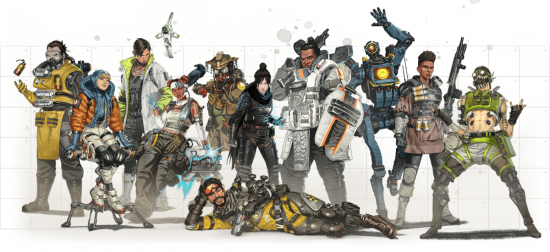 Apex Legends reached a staggering number of 70 million players worldwide as of October last year
Read full story
Comments (0)
*Please take note that upon submitting your comment the team at OLM will need to verify it before it shows up below.