Arts & Events
Once Upon Kingdom: Ottawa Children's Theatre Turns Six
Once Upon Kingdom: Ottawa Children's Theatre Turns Six
Photo courtesy of Mikhail Matousov
Once upon a time, in faraway Russia, a little girl Ekaterina Vetrov dreamed of theatre.
Today, the artistic director Vetrov is celebrating the sixth anniversary of her own international theatre for children: Once Upon a Kingdom at the Ottawa's Woodroffe United Church. Over the past six years, the theatre has become a place where children of different backgrounds can find their identity, voice and pursue their dreams of performing arts.
Dubbed as a colourful world of imagination, this year's celebration was devoted to poetry. Children as young as six years old took over the stage to perform and read poetry in English and Russian. Their parents and friends, also inspired by children, read poems and sang songs.
There are many things to celebrate, Vetrov says. Over the past years, hundreds of students passed through the doors of the theatre. Every year, the studio holds a dozen of student productions, as well as two professional productions. Last June, the troupe performed at the International Festival of Russian-Speaking Children and Youth Theaters in Washington, D.C., bringing back awards for Best Director and Best Supporting Actor.
"We've got people who sent wishes from all around the world to our theatre, and they support us all the time. But the most important achievement is the time we've spent together over these six years," Vetrov says.
Minutes before the show, 14-year-old Elizabeth Bouchard feels nervous. It's not her first time performing in front of the public—she has been attending the acting program for three years—but it is her first time reading her own poem. She recites a few lines:
"I am from glistering waters of lakes and oceans,
I come from the family's love and devotions.
I come from mountains that live with me,
I come from the rain that falls to the sea."
The poem is called Where I am from, and it's about "a majestic being that is very, very pretty part of nature," says Bouchard. Poetry helps her to get her feelings out, she says.
"I once wrote two or three poems about my feelings. One was for a guy I liked, and one for how I felt after I had a fight with my mom. After I wrote them, it just felt so good," Bouchard says.
In the future, Bouchard says she dreams of pursuing an acting career. Once Upon a Kingdom has shown her, with hard work, everything is achievable.
"It really shows me, whenever you put your heart into it—how many people really progress, and how it really works over time," Bouchard says.
Bouchard's mother, Lena Gurskaya-Bouchard, came to the show to support her daughter. She says it's the atmosphere of the theatre that keeps children coming back— it's a place where children can find their identities, overcome their vulnerabilities, and discover their hidden talents.
"We met this theatre three years ago, and it was absolutely a magical moment. She was absolutely mesmerized with the beauty and fantastic atmosphere of this theater," Gurskaya-Bouchard says.
Poet Boris Volfovich, 79, was invited by Vetrov to read a couple of his poems. Over his lifetime, while living in Montreal, then in Ottawa, Volfovich has been actively engaged with youth. He helped organize literary clubs, poetry events and theatrical shows.
"Youth are very interesting to communicate with. It's really wonderful to see how over time, kids grow, get smarter, wiser and get experienced," Volfovich says.
He says he tries not to miss such events because of the importance to connect with youth and pass on wisdom of an older generation.
Children appear on the stage. The crowd of over 100 take their seats. A big birthday cake in the back of the hall is luring little kids to idle around. Vetrov's heart is beating faster than ever. She is living her dream—the dream she pursued all her life by attending drama clubs and achieving a Master of Fine Arts in Theatre Directing from the University of Ottawa.
"All my passion, all my accomplishments, all my love and everything is just going into the theatre company. I am very, very happy at what's happening at the moment and how many people support it," Vetrov says. "I really love guests, I really love uniting people. I love sharing my vision of arts and love listening to other people."
The Once Upon a Kingdom Theatre is now fundraising for their exchange project. The theatre plans to invite children's theatres from Atlanta, Georgia for a week of workshops and performances. Exchange students will stay with host families, doing different activities and touring Ottawa.
Recommended Articles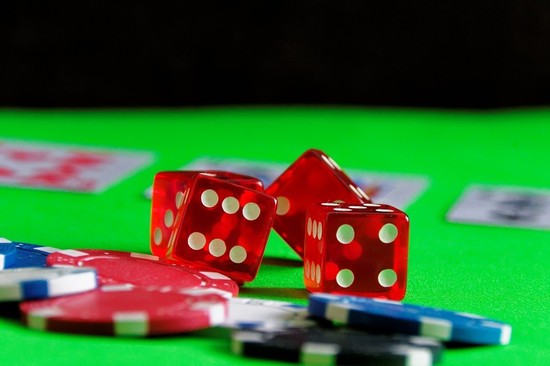 Many people today are surprised to see Canada rising as a gaming nation. People all around the world...
Read full story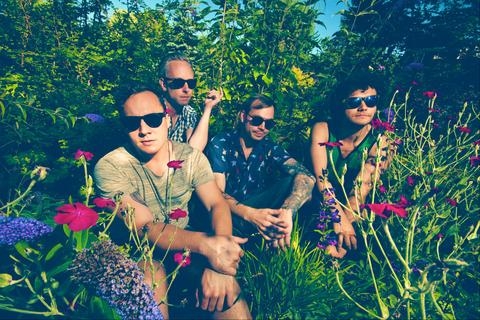 With an album set to release titled No Bad Days, how could you not love them? Friends Andrew Janczew...
Read full story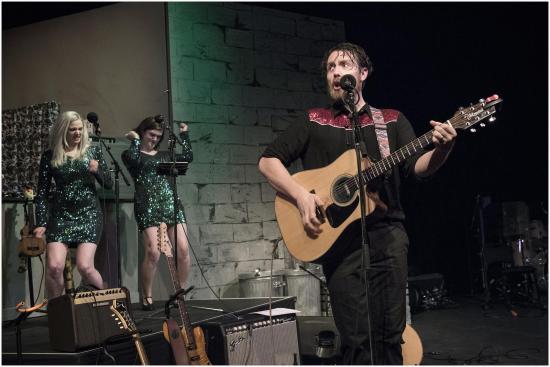 Who is this man? What is this machine? Why can't you stop dancing? The answers await inside!
Read full story
Comments (0)
*Please take note that upon submitting your comment the team at OLM will need to verify it before it shows up below.