Arts & Events
Ottawa Arts Council announces recipients of annual Arts Awards
Ottawa Arts Council announces recipients of annual Arts Awards
The Ottawa Arts Council recently announced the recipients of the annual Arts Awards, celebrating the exceptional artists in our community.
The nominations were evaluated by a jury composed of arts leaders in the community representing different artistic disciplines. In light of the coronavirus, the Arts Awards presentation event was held online, and announcements of the finalists and laureates were unveiled during a streaming event on April 22, 2021.
"At a time when our sector is at its most vulnerable, we are proud to shine a spotlight on this group of worthy creators," says Nicole Milne, Executive Director of the Council. "With the support of our sponsors and partners, the awards acknowledge their investment in our community, honour their resilience, and celebrate the indelible mark they have made on the cultural fabric of our city."
The following are descriptions of the six awards that are distributed annually, along with the 2021 Arts Awards recipients:
---
The Victor Tolgesy Award recognizes the accomplishments of residents who have contributed to enriching cultural life in our city.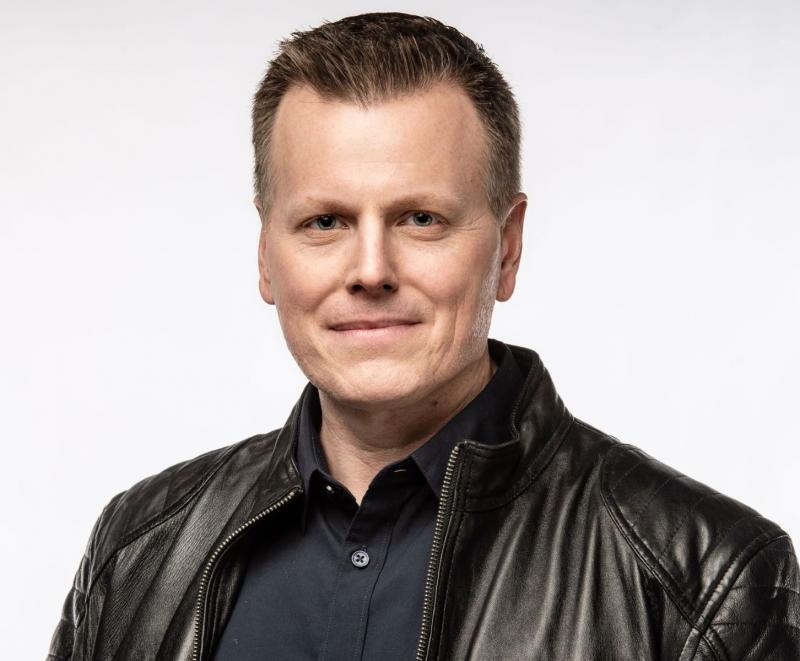 RECIPIENT:

Colin Mills
A music industry executive, Colin Mills, is currently the Program Coordinator & Professor of Music Business in Algonquin College's Music Industry Arts Diploma Program. Before joining Algonquin, Colin worked as Director of Operations for Hummingbird Music, overseeing the activities of its private music school and managing Pebble Studios, a full-service recording studio under the Hummingbird umbrella. During his early career in the music industry, Colin was Vice President/Partner of Healey Music, Manager of Distortion Studios. He also assisted with promotion and management for various artists.

---
The Peter Honeywell Mid-Career Artist Award recognizes and encourages the achievements of Ottawa artists of all disciplines who have evolved beyond the emerging stage in their career to become recognized professional working artists contributing to the community.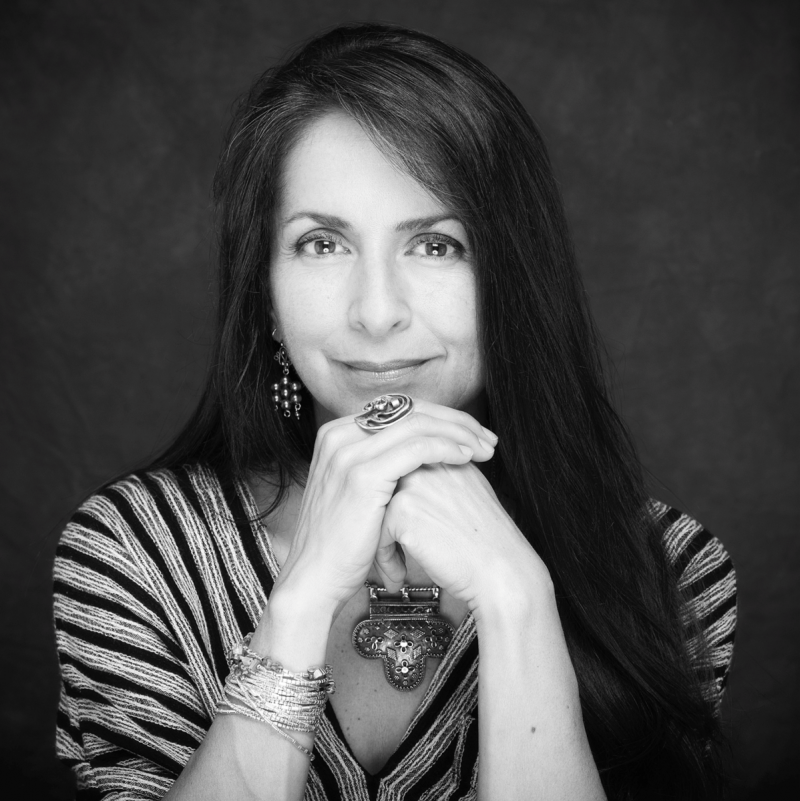 RECIPIENT:

Claudia Salguero
Canadian-Colombian Claudia Salguero is an Ottawa community-engaged multidisciplinary artist, award-winning digital artist, and Latin jazz-folk singer. Claudia has created over 35 murals and led a wide range of community arts and culture projects in Ottawa for groups of diverse ages and ethnocultural backgrounds encouraging community integration and self-awareness. Claudia is a professional photographer and a digital artist. Since 2006 she is an international Corel Painter Elite Master. She is also a MASC artist and board member of Arts Network Ottawa.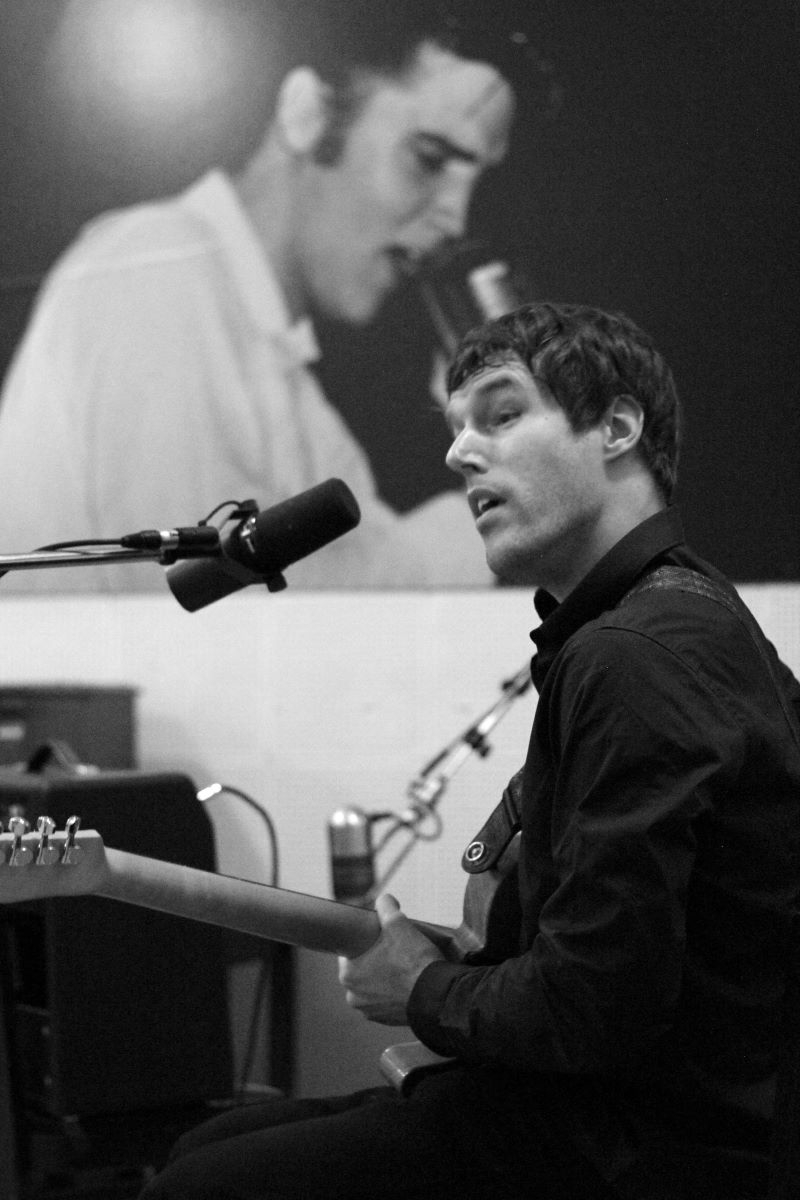 FINALIST: Lucas Haneman
Lucas Haneman has been described by one sound engineer as "the greatest guitarist I have heard." "Think Eric Clapton in his youth and at his best and you will understand this statement. Simple blues riffs or driving soaring guitar solos are accomplished with equal skill." Rory Stanbridge (FATEA Magazine, UK). Since that 2016 review, Lucas has acquired a 2020 Sapphire Video Award, a 2019 top 5 Album on the Canadian "Roots Music Report", and a 2018 nomination for "Best New Act" at the Maple Blues Awards. Haneman has released four full-length albums so far and is currently working on three more.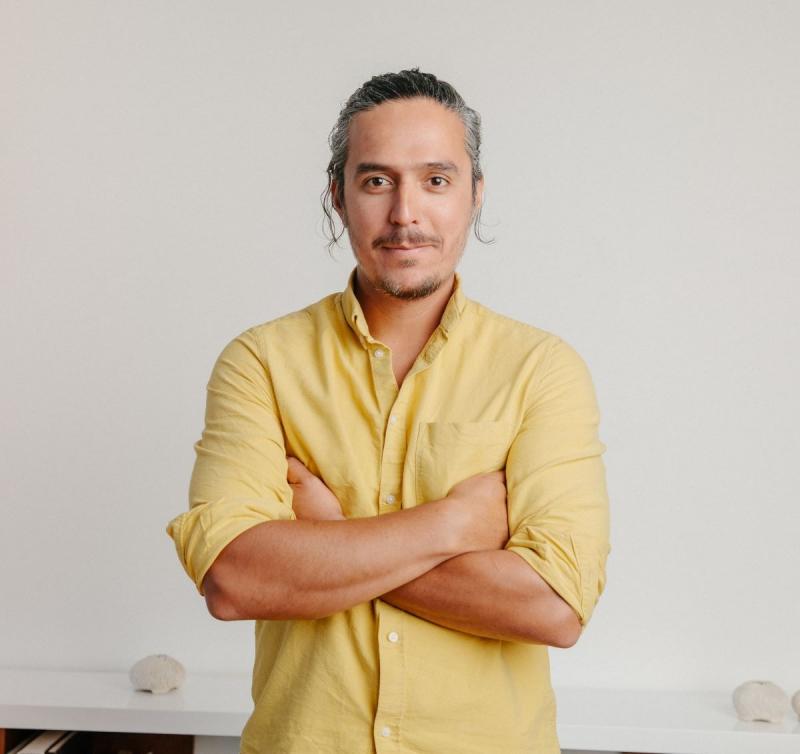 FINALIST:

Guillermo Trejo
Guillermo Trejo is a Mexican/Canadian Artist based in Ottawa. He completed his BFA at the National School of Painting, Sculpture, and Etching in Mexico City with a specialization in printmaking, in 2007 he moved to Canada. The experience of immigration has reshaped Trejo's work. Since moving to Ottawa, he has earned an MFA from the University of Ottawa and has been an active member of the artistic community. Additionally, he is a well-known professor at the Ottawa School of Art, a board of director of the Ottawa Art Gallery, and worked as a consultant at the National Art Gallery of Canada.
---
The Emerging Artist Award recognizes the achievements of artists of all disciplines from Ottawa's IBPoC (Indigenous, Black, and Persons of Colour) community who are in the early stages of their career in the arts and are working towards becoming recognized professional artists.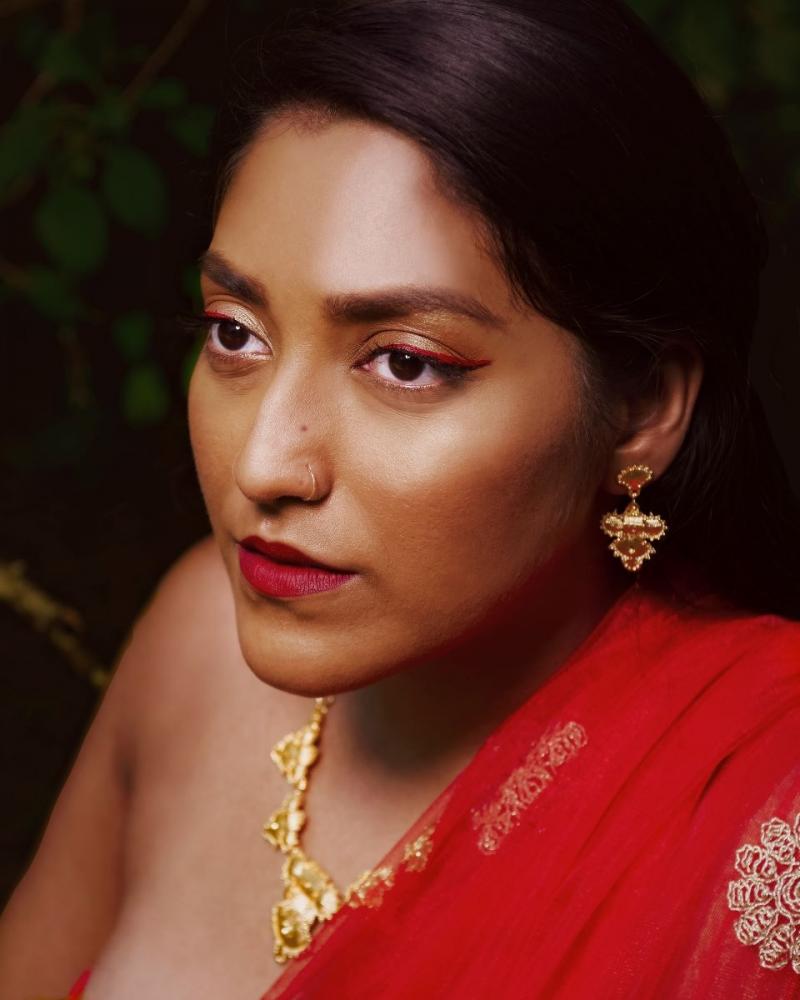 RECIPIENT:

Amanda Lowe Warnakulasuriya
Born in Sri Lanka, raised on Prince Edward Island, based in Ottawa - Amanda Lowe Warnakulasuriya is an ambient-folk artist that writes multilingual music that blends her folk roots and experimental muses, from both islands that raised her. She is a grant writer, educator, and helps artists develop their careers. As the Program Coordinator at Girls+ Rock Ottawa, her mandate is to provide professional development opportunities, community engagement, and advocacy support for women and gender-diverse folks, helping them gain equitable access to opportunities in music both on and off stage.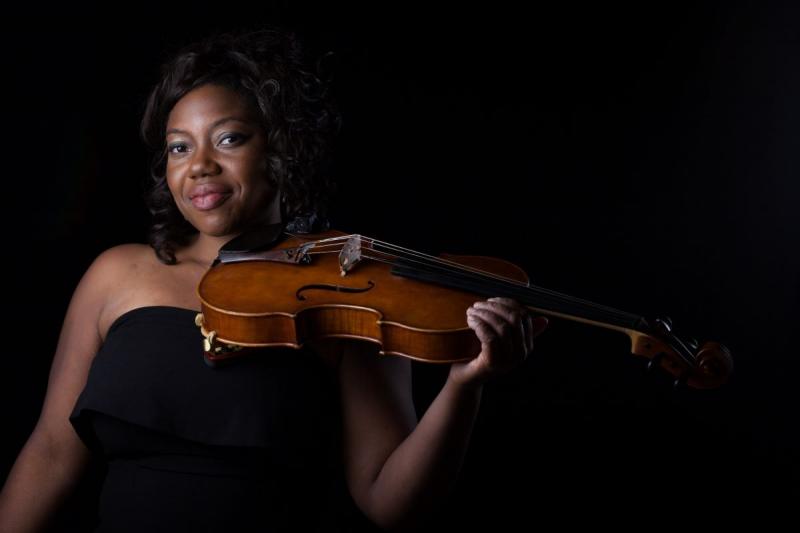 FINALIST:

Kathryn Patricia Cobbler
Loop pedal violist, composer, and arranger Kathryn Patricia Cobbler has crafted a singular niche in improvisation and classical performance. She obsesses over creating uniquely striking soundscapes, whether in solo recitals, composing for theatre, performing in site-specific art installations, and more. Recognized as an in-demand artist, she has been featured in Canada's capital region's most notable Concert Series, including Music & Beyond, the Shenkman Arts Centre, Music at Southminster, and the Ottawa New Music Creators' Analogue Series to name a few.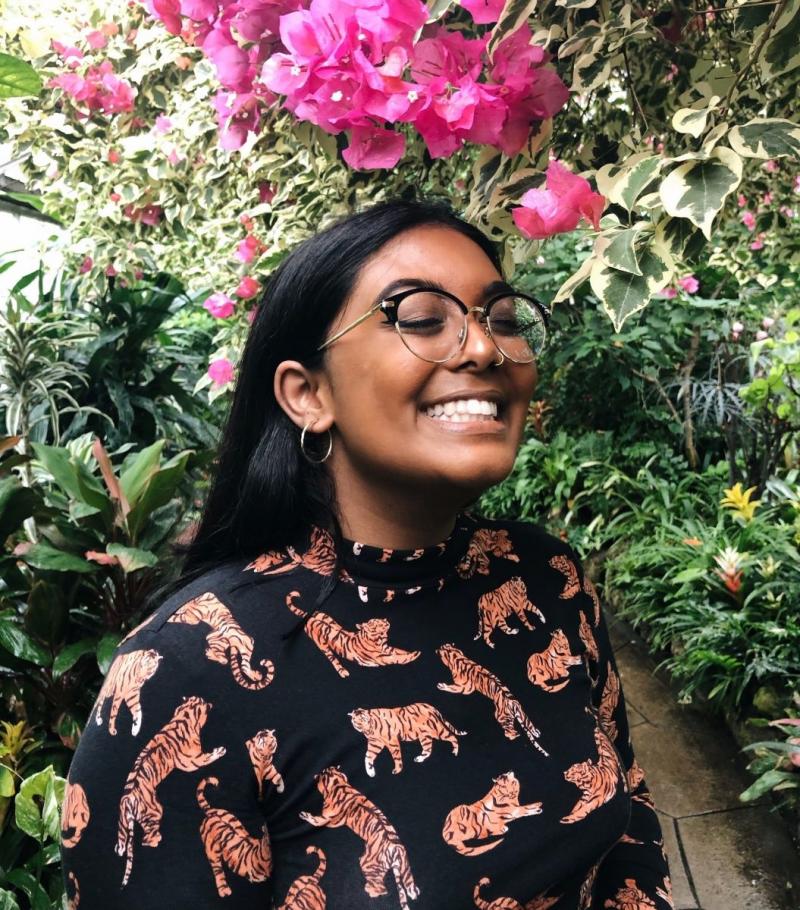 FINALIST:

Namitha Rathinappillai
Namitha Rathinappillai (she/her) is a Tamil-Canadian spoken word poet, performer, workshop facilitator, and organizer who entered the Ottawa arts community in 2017. Since then, she has been involved with Urban Legends Poetry Collective (ULPC) and made ULPC history as the first female and youngest director. She is a two-time Canadian Festival of Spoken Word (CFSW) team member with ULPC in 2018 and 2019. She published her first chapbook titled 'Dirty Laundry' with Battleaxe Press in 2018, and her chapbook, 'Self-Fulfilled Prophecy' will be published by Moon Jelly House in 2021.
---
The Project X Photography Award recognizes the merits of a publicly presented photographic project by an Ottawa-based artist.
RECIPIENT: Joyce Crago
Raised on a farm in Ontario, Joyce Crago's art practice has evolved over her career. Following a varied career from textiles to law, Joyce returned to her creative roots with photography and later expanding her practice to include performance, video, sculpture, and installation.

Her project Playing Dead is selected as a finalist for the Project X, Photography Award. A project that emerges from her ongoing investigation of death, mourning, and sorrow. Turning the camera on her aging body and the objects and void left in the wake of a loved one's death, this work explores the vulnerable intimacies of death. It questions our impulse to hold onto each other and reconstitute ourselves through remnant traces.
HONOURABLE MENTION:

Elizabeth Raymer Griffin
Elizabeth Raymer Griffin is a former adjunct instructor at Pittsburgh's Carnegie Mellon for a decade before moving to Ottawa with her husband and son. She is an active member of Ottawa's art community and co-founder of 44.4 Mothers/Artists Collective.

Orange Ad/verse is informed by her incredible breadth of knowledge and tutelage in experimental, Bauhaus (architectural-styled)-inspired self-portraiture, in which she explores image concepts on both the visual and spatial level. Her project challenges the inherent limitations of film photography by inventing backlit frames behind colour positives, activating each piece, and returning the viewer to the artists' tradition of looking at images on a lightbox.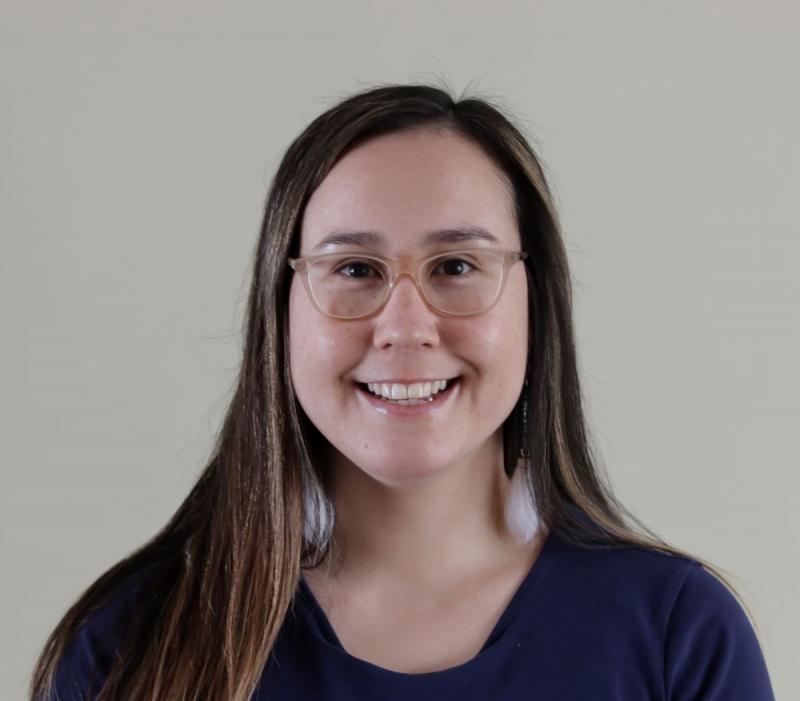 HONOURABLE MENTION:

Katherine Takpannie
Katherine Takpannie is an urban Inuk whose family is originally from Apex Hill, Nunavut. Born in Montreal, QC, Takpannie is a self-taught, emerging photographer who wants to reveal the complexities and nuances of urban Inuit life. Having lived most of her life in Ottawa, her work speaks to the Ottawa that she sees. Her visual language expands out from lifestyle portraiture to include lush landscapes and gritty urban scenes.

Katherine aims to help raise awareness and bring forth important conversations through her work by capturing performative and political gestures reflecting issues that Canadians face daily.
---
Corel Endowment for the Arts Award is a project-based, future-oriented award that encourages evolution, innovation, creativity, and excellence of artists working on new initiatives in all art disciplines in Ottawa.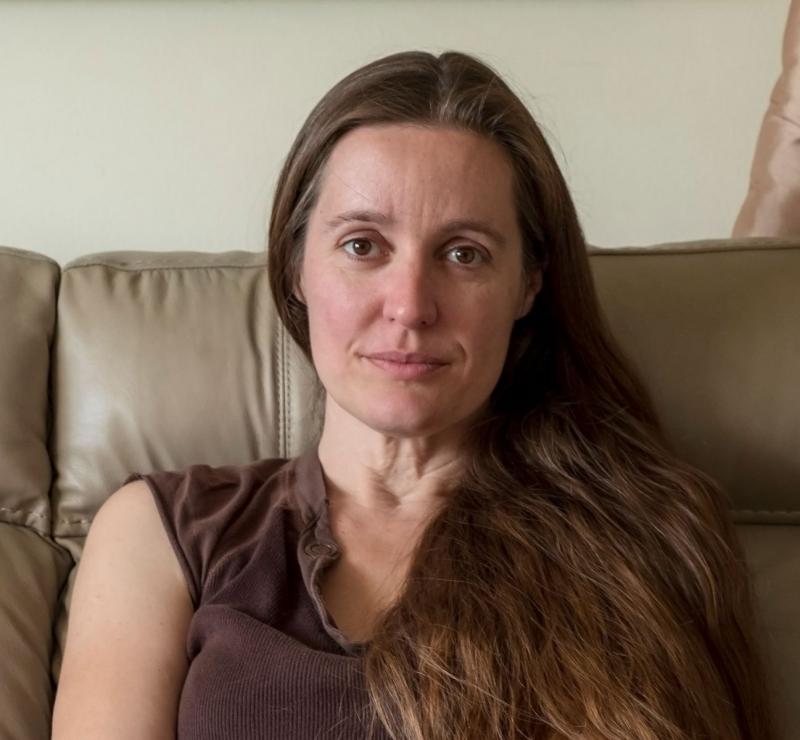 RECIPIENT: Christine Mockett
Christine Mockett is an Ottawa fibre sculptor working with themes of place, presence and value. She has a passion for developing community art projects, helping isolated populations, and has worked with people from many cultures with difficult life situations.

Her artworks combine buildings/environment with narrative presence. Clothing is wound around building materials like lives wound around places. Fibre surfaces combine with discarded metal, plastics, and technology detritus and will next include narrative dynamic functioning technology. Christine works zero-garbage and emphasizes turning anything into art materials.
---
TheYoung Artist Award is a project-based, mentorship-driven award established to support young Ottawa artists 14 – 17 years old.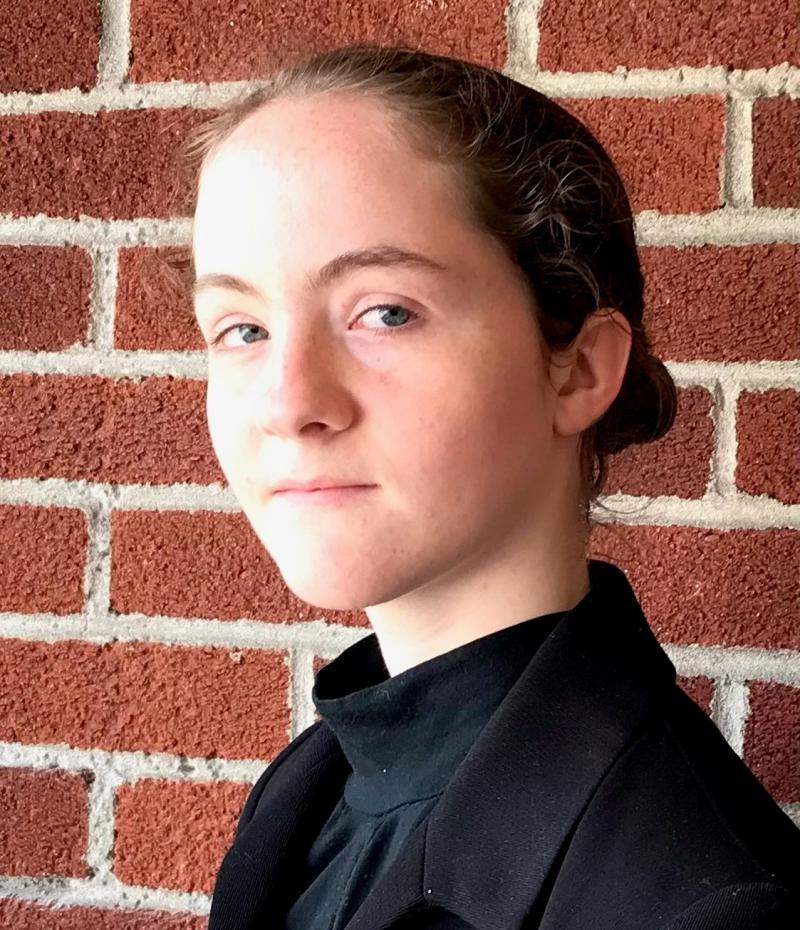 RECIPIENT:

Dana Van Loon
Dana Van Loon is a grade 11 student at Glebe Collegiate Institute and has been drawing since the age of ten. Dana has a passion for storytelling, using both illustration and writing to convey the stories they create. An intuitive artist, Dana draws inspiration from cartoons, anime, and comics, exploring a variety of styles and media including digital animation and sculpting. They also love drawing ticks, leeches and bugs. For their project, Dana proposes to animate a short film inspired by the band name of a family friend.
Recommended Articles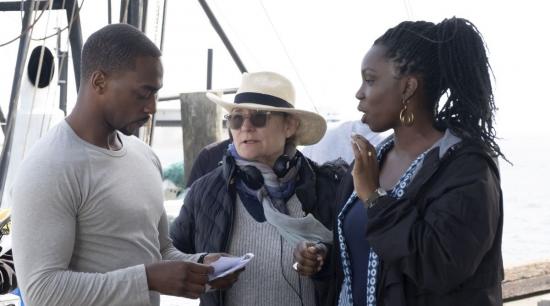 Marvel fan and film reviewer Keith Whittier chats with the Ottawa native behind The Falcon and the Winter Soldier.
Read full story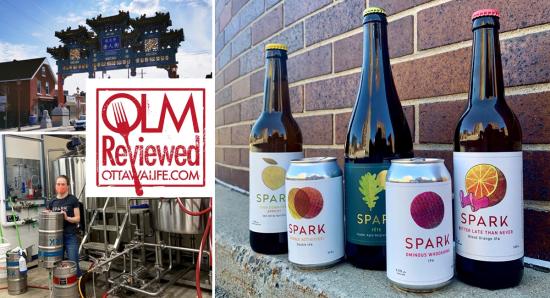 Spark Beer is looking forward to their patio reopening and encouraging guests to order takeout from nearby restaurants and enjoy it on their patio . . . with a cold one, of course!
Read full story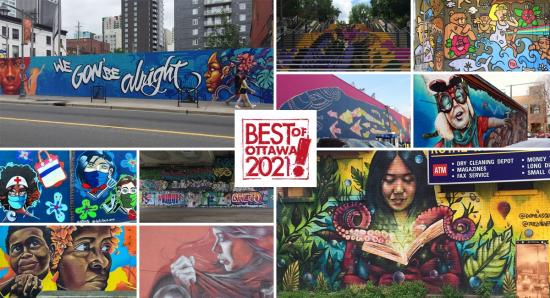 In this weekly series, we share our top spots for takeout, live music venues, local brews, bands and more. Check, share and discuss #OLMBest every week!
Read full story
Comments (0)
*Please take note that upon submitting your comment the team at OLM will need to verify it before it shows up below.