Arts & Events
Ottawa Race Weekend: Improving Health and The Community
Ottawa Race Weekend: Improving Health and The Community
It was a weekend full of athletic gear, encouragement and perseverance through the heat. With over 48,000 runners participating the largest multi-distance run in Canada, Tamarack Ottawa Race Weekend was a success, as always.
However, this year's success was not only great for the participants; but organizations and the community as a whole benefited. The Scotiabank Charity Challenge has found a home at Ottawa Race Weekend for two years now and is unlike any other charity event. Every charity aspect is funded by Scotiabank from the fundraising platform to any additional charges. It is completely free to join and this ensures that 100 per cent of the profits go straight to the charity intended. The idea is great and the results are even better. Since last year the event has grown from just over 40 to 61 charities participating; with every charity returning from the previous year.
For the majority of the charities that partake, this event is their biggest fundraising opportunity of the year. Due to the accessibility and extremely large outreach, many organizations are finally getting the recognition and public attention they deserve.
A perfect example of the event's success is this year's most heartwarming story. Camp Misquah joined the Charity Challenge this year to raise awareness about their safe, fun and educational camp for those with developmental disabilities and maybe raise a couple of hundred dollars. Mark Wigmore, the camp's charity organizer said that the event has allowed them to focus on the camp while Scotiabank took care of the rest. Campers, counsellors and organizers alike were able to come together to raise over $27,000, a shocking number for such a small organization.
One of the campers, Robert Jarecsni, 24, and his 12-year-old cousin Ross became closer than ever during the campaigning and were able to raise over $15,000 alone for the camp. "This experience has created a different bond for the whole camp. The process has integrated (the campers) and used them as a resources instead of just having people serve them. The campers feel more like assets now. It really has changed the whole dynamic," said John Jarecsni, Robert's father.  
Other, more familiar organizations joined the Charity Challenge and benefited greatly from it as well. The Humane Society was able to raise $10,388 to help find local rescues a loving home. Canadian Cancer Society raised an amazing $36,785 and the Distress Centre was able to raise $15,352 to help support a 24/7 completely volunteer-based distress line for anyone in need. The event as a whole raised a grand total of $775,000.
Each organization that participated in the Charity Challenge had to have at least ten runners in the various races. So, not only did each organization get all of the money that was raised for them, but their workers and supporters gained experiences together.  
Media personnel were also able to come together under a friendly competition and collectively raise $6,000 for the charity of their choice. In the spirit of giving, Scotiabank also gave out prizes to some charities of choice from media personnel as well as additional prizes to organizations that had the most runners or the most money raised by an individual.
The story of each organization and the event as a whole has touched many people and has really given a larger purpose to the Ottawa racing community. Each member was able to not only feel personally successful through their races but were able to make a positive impact and give back to their community thanks to the Scotiabank Charity Challenge and Tamarack Ottawa Race Weekend.
Recommended Articles
Guns N' Roses return to take a chunk out of the Glebe and call it Paradise City!
Read full story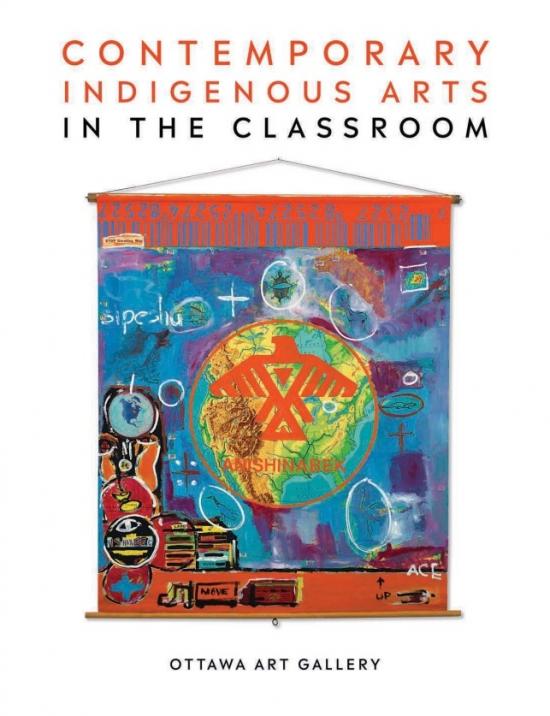 The goal is to build students' cultural competence and respect for diverse Indigenous peoples, while encouraging critical thinking about colonialism in Canada.
Read full story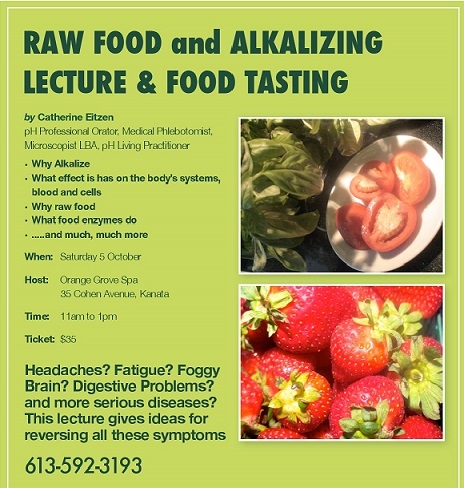 This weekend, at Orange Grove Spa in Kanata there will be an alkaline and raw food lecture as well a...
Read full story
Comments (0)
*Please take note that upon submitting your comment the team at OLM will need to verify it before it shows up below.