Para Transpo: The neverending battle for a smoother ride
If you've lived in Ottawa for any length of time, you've probably seen a Para Transpo vehicle. In the first of a two-part series on Para Transpo, I'll give an overview of how the service works.
What is Para Transpo?
Para Transpo provides door-to-door service for people with disabilities and those that medically require it, to be picked up from one destination, and brought to another, within the city and parts of Gatineau. Rural and chartered transportation is also available at an extra cost.
How to book a trip
There are currently two ways for customers to book a Para Transpo ride.
By phone:
For the longest time, the only way to book a ride with Para Transpo was to call the day before, at 7 a.m. Calling Para often took anywhere from a few minutes to a few hours. The reason why it varied is due to the sheer volume of users calling in at the same time. With only a handful of operators, phone lines quickly fill up, creating a backlog of Para Transpo users waiting on the line, hoping to get a ride. Once you got through, you would tell the operator your Para Transpo registration number. After that, you'd give them the address of where you're going and the time you want to leave your place, as well as when you'd like to return home. When you're departing from home or coming back, your address will automatically appear on the phone operator's screen, and they will confirm it with you.
Now, I should point out that due to the high demand and the shortage of drivers, there's a chance that you won't be able to get the time(s) you want. In that case, the operator will attempt to find another time that works.
Online Booking:
After several years of meeting with OC Transpo and City officials, it was finally agreed upon that an online booking system was needed. On February 21, 2020, online booking was officially launched.
To reserve online, you go to the OC Transpo website and follow the links in the Para Transpo section.
Once there, you type in your registration number, your name, your email address and phone number. Then, you put in when you need your ride, and the address of your destination. You'll also need to type in the address if you're not leaving from your home. At the bottom of the form, it'll ask you if you have a support person, and a companion.
An example of a support person would be someone that assists you at all times, including when you're on public transit. A support person rides for free as long as you require them for medical reasons, as noted by your Doctor.
A companion would be a friend, family member, or your partner. You're allowed one companion per trip, but bus fare for them is required.
After entering all that, you can either add another trip for the same day, or click submit.
Once you submit your request, you'll receive an email confirming that they received your request. If your time(s) are available, you'll receive another email telling you that you're all set up. In my short experience with online booking, I've typically received the second email within an hour.
The trip itself:
So, let's say I want to see a movie with a friend on a Tuesday night, and it starts at 7p.m. I plan to arrive a bit early, so I have time to chat with them, go to the washroom, and maybe get a drink before the movie starts. In this case, I'd book my pick-up for 4:30 or 5 p.m. I live downtown, so the driver has to contend with traffic, detours, and possibly other customers. If I'm lucky, my ride will arrive at my place by 5:30.
Anytime you ride on Para, the driver has a thirty-minute window to pick you up. If they don't show up within a half-hour, you can call to find out if they're on the way. Again, be prepared to be on hold for a while. Once an operator answers, you'll give them your Para Transpo registration number, and they'll tell you when, or if it's on the way.
When it comes to the drivers waiting for you, your best bet is to be ready for them when your ride's scheduled. Drivers are told to wait no more than three minutes. In my experience, many don't wait that long, and some don't even show up. When the vehicle does show up, the van lowers, and a ramp extends outwards similar to an OC Transpo bus. When boarding, you'll use the ramp. If you need assistance, the driver is supposed to help you. Once boarded and in the right spot, the driver will secure your mobility device with tie-downs, then you'll pay the fare, and your journey begins.
In my next column, I'll discuss the fare structure, including the issues surrounding the use of the Presto card. Also, I'll talk about ParaParity, an advocacy group looking to improve Para Transpo service to be on par with conventional public transportation.
Recommended Articles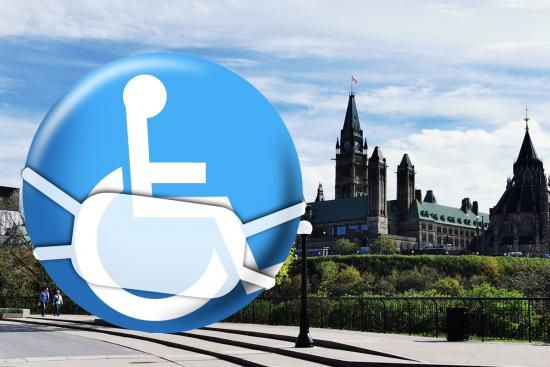 PPE shortages, wheelchair accessible washrooms and Para Transpo restrictions have made living with Covid-19 difficult for persons with disability (PWD)
Read full story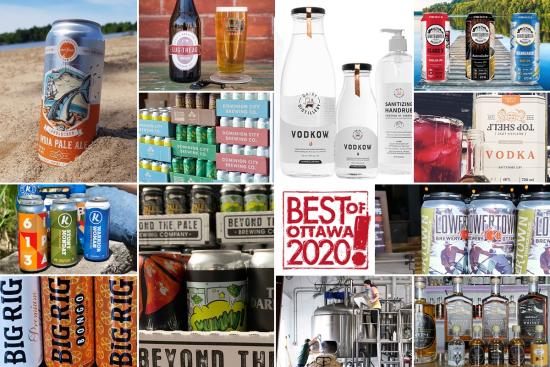 ?After over 20-years writing about life in Ottawa, we think we have a pretty good idea of the best of what this city has to offer. Check, share and discuss #OLMBest every week!
Read full story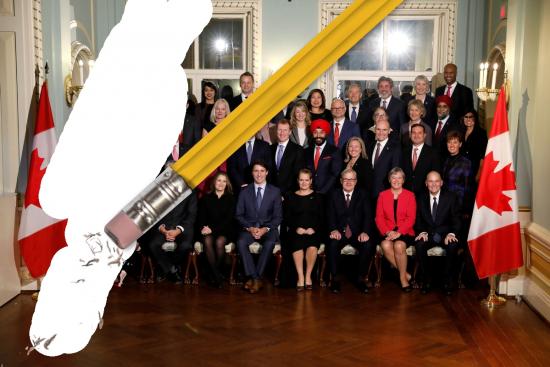 Prime Minister, it's time to shorten the bench, and ensure that only your best players – those accountable for their actions – take the ice.
Read full story
Comments (0)
*Please take note that upon submitting your comment the team at OLM will need to verify it before it shows up below.