Pierre's Summer of Love
It is officially off-season for the National Hockey League.
For the journalists who cover the circuit pretty well every day from a stretch linking September to early July, this time of year signals a blessed six-to-seven week break. (Having stated that, said journalists are never far from their phones in case something breaks). Time to recharge the batteries, and well-earned in many cases (Good day to you Darren Dreger, Pierre LeBrun, Elliotte Friedman and others).
Still, hockey pushes forward even while the eyes following the game sit comfortably in sleep mode.
The big splash of the entry draft, then free agency, is gone . . . poof.
The work, though, continues.
And let's be clear, the next few weeks are important ones. That's why as the world of journalism heads to the cottage, the guys staffing the management desks around the league are still-quite-busy. Still active. Still searching.
General Manager Pierre Dorion and his gang of happy spenders hit it out of the park in early summer. To revisit? Josh Norris signs long-term, Claude Giroux lands in his adopted hometown, Matt Murray and Colin White and Victor Mete and Adam Gaudette and Michael Del Zotto exit Stage Left, Chicago gets half-witted and dim in sending sniper Alex DeBrincat to Ottawa for a puff of wind while veteran, stable netminder Cam Talbot is shipped over from Minnesota for Filip Gustavsson.
Nice swings there Pierre (Guerrero).
(The only one that could turn problematic would appear to be the 'Gus' move. Always liked the youngster's composure and he'll get better under Marc-Andre Fleury's wing in Minny).
Norris was the biggest ticket though.
"We're going to be a lot better on paper, that's for sure," he said to reporters after the signing. "And with that comes a lot more expectations. I'm not going to get into playoff talk or anything like that, but obviously, there's some buzz around that and everything. I guess that comes with the territory when you acquire better players, and your team is stronger."
"We're going to have to gel and figure it out along the way and grow together as a group," he said. "It's so encouraging and refreshing to see some of the pieces we've added."
Refreshing is the key word. Nothing has come remotely close – profits-gained-wise - to this off-season in Senators' recent history. With the spending and trading, Ottawa morphed from perpetual rebuild into playoff contender, just like that.
Snap.
But let's wind back to the notion that the work is far from done. Dorion won't be resting, and he shouldn't be – it goes with the territory of being a big-league GM.
There remains one gaping chasm here to be filled and that's the blueline (bet you didn't see that one coming, ahem).
It's been said many times, many ways: Jake Sanderson is very likely the real deal, but the reality is he just turned 20 years of age and asking him to make that rather enormous leap from US college excellence to NHL dominance is a, well, BIG ask.
To think Sanderson alone can lift this current moribund group into even 'respectability' is a long, long shot.
Swindling Jakob Chychrun out of Arizona hasn't worked yet, and why would it. The Coyotes don't do the right thing often but hanging onto the 24-year-old star would be just that – the right thing.
Help might come for the back end from the Senators' system. I'm sure Ottawa didn't draft Jacob Bernard-Docker and Lassi Thomson in back-to-back (2018 and 2019) first rounds to have them play out the rest of their careers in Belleville (AHL). They'll both get a chance up in Ottawa, but both have been kind of 'meh' up 'till now.
The only other route to go is adding, again, from outside the organization. If Arizona doesn't turn Chicago on us, there'll be no Chychrun.
P.K. Subban and John Klingberg are free agent options, then there's the trade route again for Pierre. That'd cost prospects no doubt, but Ottawa's been sitting on this cash cow for so long it's time reap some rewards and get this team even further along.
My advice? Swing for the fences one more time Pierre.
Home-run derby time.
Photo: Courtesy silversevenssens
Recommended Articles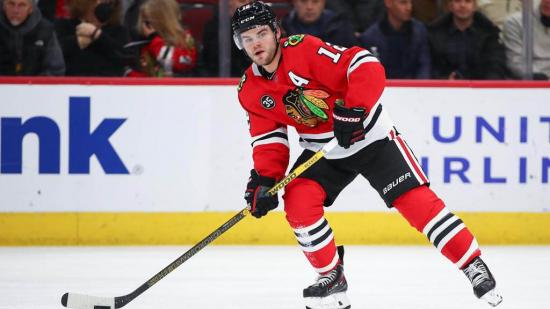 Let me get this straight, did Matt Murray just do what he seemingly hasn't been able to do since he landed in Ottawa?
Read full story
What are the exact criteria for terminating a player in the CFL if racism, an illegal hit, and celebrating such a targeted hit weren't sufficient?
Read full story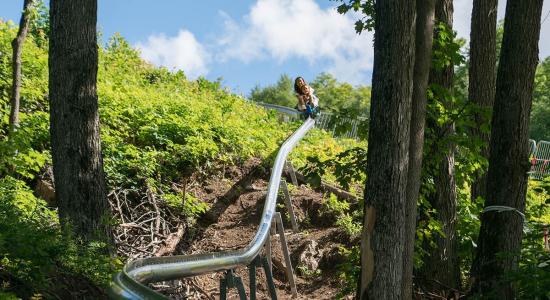 It feels like a cross between bobsledding, tobogganing, and a rollercoaster ride!
Read full story
Comments (0)
*Please take note that upon submitting your comment the team at OLM will need to verify it before it shows up below.