Politics
President Xi consolidates power, lays out agenda for China
President Xi consolidates power, lays out agenda for China
ABOVE: President Xi addressing delegates at the 20th National Congreass of the Chinese Communist Party. (PHOTO: JU PENG/XINHUA, chinadaily.com)
---
The 20th National Congress of the Chinese Communist Party is underway in Beijing
The 20th National Congress of the Chinese Communist Party (CCP) opened on October 16th at Beijing's Great Hall of the People as 2,300 delegates representing all levels of the party hierarchy across 34 provinces and regions gathered to appoint 400 members to the party's top national-level institution, the Central Committee. The 200 voting members of the Central Committee will then select from its ranks the 25-member Politburo and the highly influential seven-member PSC.
Appointments to these positions are determined by internal guidelines that have been established based on age norms for promotion and retirement. The so-called "seven up, eight down" convention states any officials aged 67 or under at the time of a party congress can be promoted, while anyone aged 68 or over is expected to retire. At the congresses in 2007, 2012 and 2017, no one over 68 was appointed to a new term on the Politburo. However, it is expected that for this convention age limits will not apply to members of the Politburo and the PSC. Part of the reason for this is because Chinese President Xi Jinping is expected to gain a precedent-setting third term as the party's general secretary, making him the most powerful party leader since Deng Xiaoping. Xi was named general secretary in 2012 and has served two five-year terms. Xi's two predecessors, Hu Jintao and Jiang Zemin, served two full five-year terms before retiring but the 69-year-old Xi has made it clear he still has more work to do before retiring.
The General secretary is the most important and influential role in China and in the CCP. There is a litany of other titles, some relating to specific power over various political and security bodies, and others are more symbolic. The 2016 bestowing of "core leader" to Xi elevated him to the same heights as past leaders Mao Zedong, Deng Xiaoping, and Jiang Zemin.
In further consolidating his power, Xi will oversee appointments to the Politburo and the Politburo Standing Committee (PSC). More importantly, Xi will remain the chairman of the CCP Central Military Commission and the president of the People's Republic of China.
Delegates will also amend the constitution and approve the country's political, social, environmental, and economic policies for the next five years and beyond.
President Xi delivered a one hour and 45-minute speech to attendees summarizing the achievements of the past five years and his vision for the party and China moving forward. He called for unity to achieve China's national rejuvenation and told delegates that China will not engage in any kind of "expansionism." He said China remains committed to its policy of opening to the outside world and adheres to the basic state policy of economic globalization and jointly fostering new momentum for global development. Xi said China has become a major trading partner and a major destination for foreign investment.
Xi told delegates that China has had an overwhelming victory against corruption and fully consolidated the fight against graft. He referenced the campaign to alleviate poverty as one of three "major events" of the past decade along with the party's centenary and socialism with Chinese characteristics entering a "new era." Xi spoke of Chinese success in sport noting that it promotes exercise and said that competitive sport as part of promoting confidence in China's own culture, saying "We need to speed up the construction of a strong sporting country."
Xi referenced religion and people of faith in China and emphasized that China will continue its push to "Sinicize religion" and to "proactively lead adaptation of religion and the socialist society." A campaign to "Sinicize" religions in 2015 to bring religions that do not have traditional roots in China under party control and into line with the country's culture has been controversial, especially in the West. (In China religious and minority groups are protected under the Chinese constitution and laws, but religious leaders are not permitted to engage in politics or in activities deemed to be in the sphere of the state.)
President Xi said China will continue to promote the common prosperity strategy in a concrete way by boosting the size of the middle-income population and it will standardize income distribution and wealth accumulation. Xi often speaks of 'common prosperity' which was influenced by his childhood experiences living in exile in a remote village in Shanxi Province, in northwest China, during the Cultural Revolution. The period proved to be a tragedy for his family and China. Xi does not define progress in China by producing double-digit growth-instead he sees it in how China deals with the long-standing challenge to meet people's ever-growing needs for a better life. In real terms that means pursuing policies that close the income gap, address regional economic inequality and improve social welfare provisions and the daily lives for people in China.
Xi said China must focus on high-quality development including work safety, supply chain resilience and the "dual circulation" economic strategy that focuses on expanding domestic demand to become more self-reliant. He said development remains China's top priority and reform will be in the direction of a socialist market economy and high-level opening. He told delegates China will continue to support the development of the non-public sector, fully play the decisive role in resource allocations, and focus on the development of the real economy — and combine domestic demand creation with supply-side structural reform as it accelerates the development of a dual-circulation strategy.
Xi stressed the need for China to be technologically self-reliant and said education, technology and talent are key for the future development of the country. "Technology is the prime production force, talent is the prime resource and innovation is a prime driving force," said Xi. He praised China's scientific development, from space exploration and nuclear technology to pharmaceutical breakthroughs and deep-sea exploration and said China aims to become more innovative and self-sufficient in its technology.
Xi told delegates that China must have a strong "socialist" culture, and of the need to influence young people and promote that culture to the world. He said the CCP must firmly exercise control over ideology, making sure the media expounds the right values and fosters a generation of young people who are influenced by traditional culture, patriotism, and socialism. He said this will benefit social stability in China.
Below are some of the other key points in his speech:
Xi makes reunification pledge
Xi made a pledge to complete the reunification of China. He said CCP must stand firm on its strategy to resolve the Taiwan issue and be determined to reunify the nation, noting that "respect, care and work to benefit compatriots in Taiwan" with economic and cultural exchanges. He added, "The resolution of the Taiwan issue is a matter for the Chinese people themselves, to be decided by the Chinese people." In remarks directed to Western interests, Xi said, "We will not renounce the use of force and will take all necessary measures to stop all separatist movements." He Xi told delegates that Beijing has started a great struggle against separatism and foreign interference in Taiwan. He said Beijing has been proactive and showed leadership in handling ties with Taiwan. He acknowledged that China has been pushing back at Taiwan independence forces and foreign interference on the island.
(Beijing stepped up military pressure after a visit to the island by US House Speaker Nancy Pelosi in August, which China viewed as a major violation of its sovereignty. The People's Liberation Army staged a live-fire military exercise that amounted to a semi-blockade and lasted more than a week. Since then, the PLA has also flown warships and warplanes nearly daily across the de facto dividing line in the Taiwan Strait).
Xi reaffirms China's support for 'One country, two systems'
Xi said that the "One country, two systems" has proven to be the best institutional mechanism for Hong Kong and Macau and must be adhered to in the long term." He said that [We must] implement the principles of 'one country, two systems,' 'Hong Kong people administering Hong Kong, Macau people administering Macau,' and [maintain] a high degree of autonomy, adhere to the rule of law for Hong Kong and Macau, implement the central government's overall governance power, and implement the principle of 'patriots governing Hong Kong,' 'patriots governing Macau'."
Xi pledged to resolve deep-seated economic and social problems in the special administrative regions and better integrate the two areas into national strategies."[We should] support Hong Kong and Macau in developing their economy, improving people's livelihoods, solving deep-seated contradictions and problems in economic and social development, promoting the long-term prosperity and stability of Hong Kong and Macau, and supporting the better integration of Hong Kong and Macau into the overall development of the country, so that they can play a better role in realizing the great rejuvenation of the Chinese nation."
Xi said it is an achievement that Hong Kong is administered by patriots, making it a better place. "Confronted with drastic changes and the international landscape, we have maintained foreign strategic resolve … we have safeguarded dignity and core interests." Xi noted that, "The situation in Hong Kong has achieved a major transition from chaos to order and that in the past five years, facing the turbulent and changing situation in Hong Kong, Beijing has effectively exercised the power of comprehensive governance over the city in accordance with the constitution and the Basic Law, and implemented the principle of "patriots governing Hong Kong."
Military matters
Xi said China would further strengthen the military, and improve its equipment, technology, and strategic capability. He said the CCP control over the armed forces will be increased to make sure they are always aligned with the party. He said efforts to modernize the People's Liberation Army will continue to protect Chinese national sovereignty, security, and national developmental interests.
National security
Xi said China will continue to modernize its national security system and safeguard social stability. "National security is the foundation of national rejuvenation, and social stability is a prerequisite of national strength," he says. "We must unswervingly implement the comprehensive national security concept, maintain national security throughout all aspects of the work of the party and the state to ensure national security and social stability."
He said China will develop capacity and institutes to ensure food, energy, key industrial and supply chains, and the lawful rights of Chinese citizens overseas.
Environmental pledges include cleaner and more efficient use of coal
Xi said China will promote green and low-carbon development and improve pollution controls. He said China will continue to use coal but in what he referred to as a cleaner and more efficient way. He acknowledged that China faces a dilemma about cutting coal use to meet its emissions targets because in winter, some parts of the country have been hit by power cuts that left people without heating and hit the manufacturing sector.
Health & Covid
In what many in the West consider a more controversial claim, President Xi listed zero Covid as an achievement. (China remains one of the last places in the world to stick to some form of zero-Covid policy), claiming the war against the virus has protected people's lives. Xi promised to improve the public health system and strengthen it to respond to epidemics and infectious diseases. He said China will push further on health infrastructure, build a system of pro-natal policies, and proactively implement the national strategy to deal with an aging population.
Xi told delegates that the CCP has made great progress in the achievement of its first century goals, including poverty alleviation. He said the second is the centenary of the People's Republic of China in 2049, and the goal is to "build a modern socialist country that is prosperous, strong, democratic, culturally advanced and harmonious." He noted that, "We owe the success of our party and socialism with Chinese characteristics to Marxism and how China has managed to adapt it."
President Xi stressed the need for delegates and the Chinese people to tell the "China story" to promote China's narrative, present a China that is credible and respectable, and better show China's culture to the world.
Recommended Articles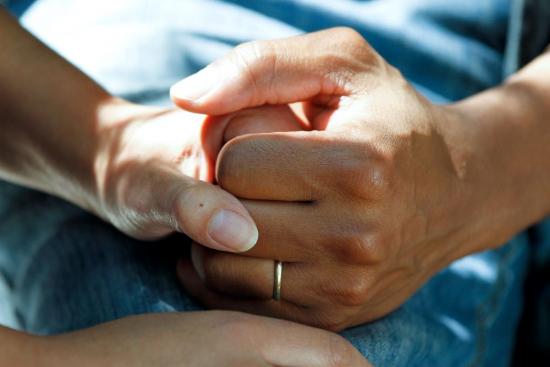 The federal government is pushing its new Medical Assistance in Dying (MAiD) bill through Parliament before year's end. The bill makes dying easier than living.
Read full story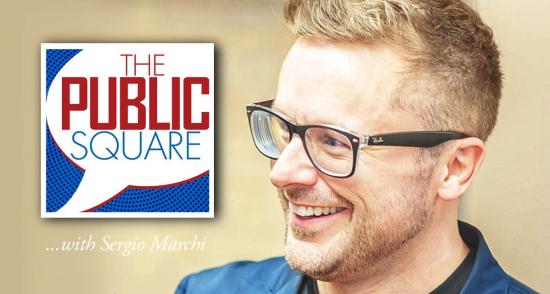 Sergio Marchi talks with Murray Simser, founder and CEO of the soon to be launched democracy social network, CITZIN.
Read full story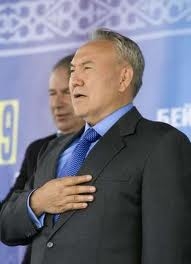 Journalism and fear never go well together. Just one day before I interviewed CBC foreign correspond...
Read full story
Comments (0)
*Please take note that upon submitting your comment the team at OLM will need to verify it before it shows up below.