Top Stories
Proposed Garbage Changes Will Divide Council Into Urban vs. Suburban and Rural
Proposed Garbage Changes Will Divide Council Into Urban vs. Suburban and Rural
Ottawa's landfills are reaching near capacity. The city's Environment and Climate Change Committee announced that the Trail Road Landfill would run out of space within 15 years. The process of procuring another landfill site won't be easy and will come with a whopping $300 million price tag.
Ottawa has more rural land than any comparable city — over 90 percent of the city is rural — that's a good thing because a new dump will require a lot of space. So, while Ottawa may have the land, the problem is the cost, 'not in my backyard,' and the rapid development of urban sprawl that is pushing the boroughs into once rural areas.
Ottawa will adopt a garbage tagging policy similar to that of neighbouring municipalities like Carleton Place, Gatineau, and Alymer if a plan being discussed at the Environment and Climate Change Committee is approved.
Gatineau, which had an approved-bag system and recently switched to bag tags, has seen a 25 percent reduction in curbside waste.
By allocating households with 55 tags, one per week plus three extra tags, Ottawa's Environment and Climate Change Committee hopes residents will be conscious, expend less waste, and focus more on recycling, composting, and disposing food waste in green bins.
Councillor Sean Menard, chair of the Environment and Climate Change Committee, believes the new measure will buy the city time, and he may be right. Ottawa does produce large amounts of waste. Ten years ago, before the city's population crossed the six-figure threshold, a study found that Ottawa produced 200,000 tonnes of garbage annually. Since, the population has increased by roughly 16 percent, and the amount of waste has grown proportionately.
Commercial properties in Ottawa will not have to tag their garbage, nor will apartment buildings and multi-family units. With the number of apartments, condos, townhomes, restaurants, and businesses in the downtown core, the entire area is more or less a write-off. There will be no way to limit how much trash they put to the curb while their neighbours in Sandy Hill, Vanier, and the Glebe are limited to one bag or paying $3 per bag for the right to curb more.
Will homeowners and renters living within a reasonable distance of a commercial business or apartment building pay for a tag, or on garbage day, is it more likely that they will place that extra bag of trash at the apartment next door, the gas stations down the street or in a dumpster behind a retail location?
If every household in Ottawa produces less trash, that is good for the environment, but the Trail Road Landfill will still reach capacity. Implementing the proposed bag-tag system may decelerate the rate of growth at the Trail Road site but make no mistake, all tagged bags will continue to be dumped in the same landfill.
The proposed policy will help suburban and rural residents to reduce waste, but the city is on the hook for at least $300 million for a new dump.
Allan Hubley has called the $3 bag tag system punishment for homeowners. The Kanata South councillor has sponsored a motion for the May 24th session of Council to ask the city to look at alternate technologies to divert waste from landfills.
Councillor David Brown of the Rideau-Jock Ward co-sponsored the motion. Brown's Ward is home to the current dump and is one of the most rural wards in the city. Brown stated on CFRA's The Morning Rush with Bill Carrol that garbage bag tagging would not solve the existing problem, the creation of alternative spaces for waste, nor the reduction of waste already at the city landfill.
With the likelihood of the Environment and Climate Change Committee getting their proposed garbage bag tagging strategy before City Council in June, Ottawa's relatively new City Council will face a new challenge: a vote that will split urban councillors, who will be more inclined to support garbage tagging as a means to reduce landfill usage, against rural councillors, whose constituents will not want to pay more to get rid of their trash, simply because of where they live.
Photo: iStock
Recommended Articles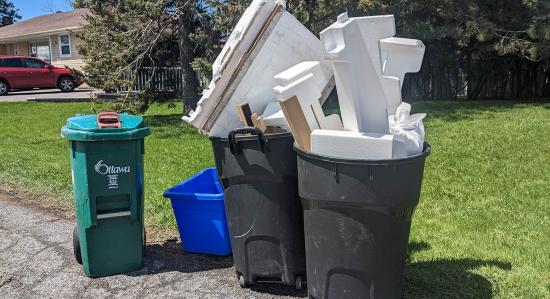 The City of Ottawa is pursuing a garbage bag tagging scheme that will force residents to pay for any garbage they put out beyond one bag per week (or two bi-weekly)
Read full story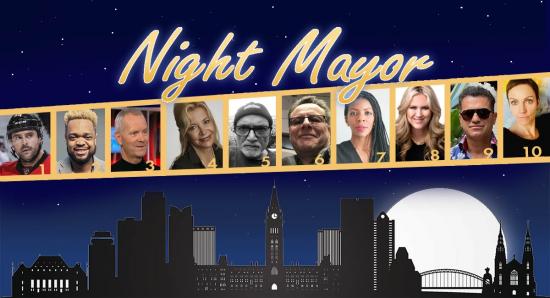 Check our list and make sure to vote. We'll pass on your suggestion to Council!
Read full story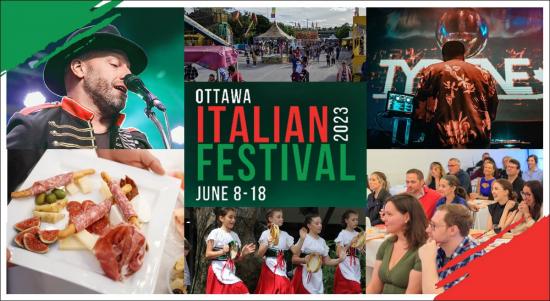 The 49th annual Italian Week Ottawa invites everyone who is Italian and all those who wish they were to join the festivities!
Read full story
Comments (0)
*Please take note that upon submitting your comment the team at OLM will need to verify it before it shows up below.