Rural Rant: Rural Women Mean Business
Usually I rant but this week I'm raving about the women who belong to women's business networks in rural areas.
I've recently been to events of the Rural Women's Business Network (RWBN) and of the Vars and Area Women's Business Network (VAWBN). I also know women in other business networks surrounding the city proper, and many in Ottawa's high-powered Women's Business Network (WBN). The energy, dedication and commitment they bring, not just to their chosen businesses, but also to their communities, their families, and to causes they are passionate about, is amazing. Yes, these women mean business.
When the RWBN started in 1994, the only other business network around that wasn't an old boys' club was the WBN in Ottawa. It's a great group. I know, I am a former member and was once proud to be a Volunteer of the Year. But it wasn't for everyone, especially if that meant a long drive on country roads in the dark to meet with people who were focused on city-based marketing.
Recognizing the need for a group that understood the special challenges of being female, in business (usually alone) and often stuck on the farm, Marg Newsome of Edwards (southeast outskirts of Ottawa) and Lynn Mann of Kemptville started the RWBN. The response was gratifying. Women in business, whether just starting out or well established, met for dinners which were held four times a year in locations from Metcalfe to Merrickville. Like in the WBN, many of these women were not only entrepreneurs, but also raising families and volunteering in a multitude of ways.
The RWBN's Christmas dinners are also fundraisers for Naomi's Family Resource Centre, a women's shelter in Winchester which serves a 100-mile radius, including south and east Ottawa. This year, 25 women at one dinner held at Manderley-on-the-Green in North Gower raised over $1,000 in a couple of hours.
While there, one of their long-time members, Linda Laframboise of Greely, who is also an active member of the VAWBN, made an emotional announcement. Linda is the founder of Angels in Action, a charitable organization formed to help raise funds to combat ovarian cancer. It was that deadly and insidious disease which had killed Linda's sister, Fay Bisaillon, at a young age. That was more than 10 years ago and now, in recognition of her strength, determination and formidable will to get things done, the Ottawa Regional Cancer Foundation has created an award in Linda's name, the Linda Laframboise Ovarian Cancer Champion Award. It is only the third time the foundation has created an award of this kind.
Linda had tears in her eyes as she described the moment she heard about the award, then again as she announced she would be stepping down as chairperson, and finally that the Ottawa Regional Cancer Foundation would be taking Angels in Action in under their umbrella. But is she quitting her fight against ovarian cancer, which is often diagnosed too late and frequently results in an early death? Not a chance.
She won't be involved in the day-to-day management of the organization anymore, but she has no intention of stopping her awareness-building or fundraising, which have been phenomenal. She and her Angels have been responsible for raising over $250,000 and dramatically increased awareness of symptoms, diagnosis, treatment options and supports for patients.
She's done all this while running her successful manufacturing and sales company, Original Kids Clothing!
Linda is exceptional, but she is also typical. Many women are out there, whether in business, whether rural, whether involved in networks or not—adding to the economy, raising families, and most of all making the world a better place.
Let us now praise rural women in business!
Linda Laframboise is shown with Marg Newsome at the RWBN dinner where Linda announced that the Ottawa Regional Cancer Foundation had named an award in her honour. Linda founded Angels in Action to help fight ovarian cancer.
Left to right: Rural Women's Business Network founders Marg Newsome and Lynn Mann, with longtime member Val Morris and coordinator Cindy Jackson. At their recent Christmas dinner, Val thanked the other three for running the network as volunteers for almost 18 years.
Recommended Articles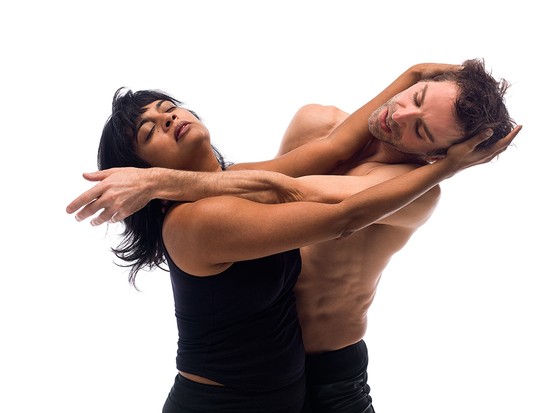 The Canada Dance Festival (CDF) is a leader in the dance community and supports the development of d...
Read full story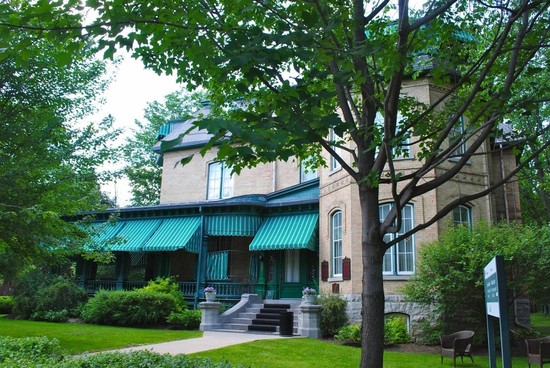 Laurier House. Photo by Claire MacDonald. Laurier Avenue East may have a new name when Canada's 1...
Read full story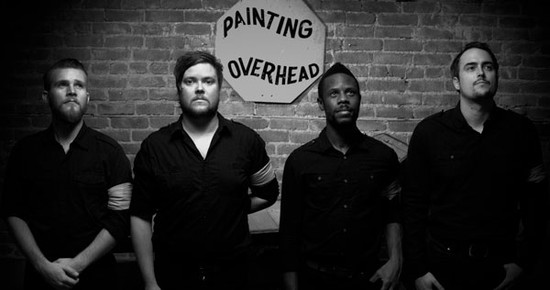 Toronto's rock band Wildlife is touring across Canada through April,  sharing the stage with Boy...
Read full story
Comments (0)
*Please take note that upon submitting your comment the team at OLM will need to verify it before it shows up below.