Saunders Farms Celebrates 25 Years of Family Fun
All photos by Ali Matthews.
Saunders Farm is no stranger to Ottawa area families. Located on Bleeks Road, in Munster, Ontario (about 30 minutes from downtown Ottawa) the Farm has served the community for over 40 years. Locals first got to know Saunders Farm for its pick-your-strawberries in the 1970s and 80s, but it wasn't until the first Haunting Season in 1992 that it began its transformation into the farm we know today.
The Haunting Season began with a simple haunted hayride and haunted house and has since grown to include enough attractions both during the day and night to keep visitors of every age entertained and enthralled for hours.

Open every Saturday and Sunday during the day and Fridays and Saturdays at night from September 24 – October 31 the Farm hosts over 60,000 guests a season. Despite these impressive numbers visitors never feel crowded. Their stroller, wagon and wheelchair friendly location allows for visitors to spread out and explore, with something new around every corner – not to mention plenty of room to picnic, warm up and enjoy refreshments.
During the day adults and children of all ages will enjoy the variety of activities including live music, puppet shows, play structures, hedge mazes, a pumpkin hayride, animals from Big Sky Ranch Animal Sanctuary, jumping pillows and the all-new vintage carnival. Bolder children will enjoy the Hallowe'en classics like the Barn of Terror and Haunted Hayride.
But beware, when the sun goes down, Fright Fest takes over. At night Saunders Farm completely transforms into a seriously scary 'Experimental Farm' where thrill-seekers get to meet some of these experiments gone wrong face-to-face in a series of attractions and experiences with charming names like The Shambles, Camp Slaughter and the Cemetery Scare Zone. This is definitely a scare-seekers paradise.
Regardless of when you attend, plan to stay for at least 2-3 hours. Even if you stay all day (or night) you will never run out of things to do.
With over 1 million guests since the first Haunting Season in 1992 and on track for another record-setting year, Ottawa Life caught up with Mark Saunders to learn his secret to success:
Ottawa Life: For 25 years Saunders Farm has become a tradition for many Ottawa area families. However, your nighttime Fright Fest sounds downright terrifying! To add to the creep-factor you have created an elaborate story of Dr. William Saunders, a disillusioned Experimental Farm scientist gone mad. Who came up with the storyline and what inspired it?
Mark Saunders: We are fundamentally a working farm and we have always used that heritage as the backdrop of our attractions. We've tried different themes over the years but ultimately always come back to our original idea. Mark Saunders parents, Bill and Anne Saunders, founded Haunting Season in 1992 so it was their inspiration that led to this.
The Haunted Hayride and the Barn of Terror are Hallowe'en classics, but what makes Saunders Farm unique is not only the number of activities and attractions you have both during the day and night but the quality and detail. What new attractions have been the most popular with visitors for each time of day?
We are always adding new daytime activities for our younger guests and families; over the last few years we put in our Giant Jumping Pillows, created the Trike & Tractor Trail, added a Pumpkin Patch Hayride, and each year we create an all new Ghost Town Stage Show - always a big hit with our daytime crowd. This year the show is 'Snack to the Future', a Back to the Future-inspired show that takes the audience back in time to 1992 when we first started Haunting Season!
Over the last few years, we've really started to embrace the idea of creating major new night attractions on a fairly regular schedule, about one new attraction every two years. We now have 6 night Fright Sites; the Barn of Terror, Haunted Hayride, Camp Slaughter, Shambles, the Graveyard Scare Zone, and our BRAND NEW haunt for 2016 is the Big Top Fear House...a haunted carnival attraction with terrifying clowns!
The Saunders family is always travelling and actively seeking new ideas for the Farm – what is an example of an attraction or idea that was inspired by these experiences?
Well, the original Haunted Hayride was first thought up while Bill Saunders was attending an agri-tourism event in the US so we have a long history of borrowing ideas from others! In 2007, we opened the Field of Screams (which would morph into Camp Slaughter) after visiting another haunted farm in the US where they had an outdoor, walking haunt and we really liked the concept! Our Giant Jumping Pillows are another great example of us seeing a really amazing attraction while visiting other farms across North America and then incorporating it back home in Ottawa.
You were not only instrumental in growing the Haunting business, but also an active participant in much of the scaring in the early days. Do any members of the Saunders family still moonlight as ghouls during fright night?
Yes, the youngest generation of Saunders, Aidan, Molly, and Julia, all work at the Farm in various roles. They are all teens / pre-teens now. In fact, Molly and Julia are our two puppeteers for our daytime Puppet Show this year!
Even after 25 years of the Haunting Season, the Saunders family is showing no signs of slowing down. What is next for the Farm?
Our big focus the past few years has been on improving the guest experience on site; we now manage almost 100% of our food services on site, we've created brand new buildings for events, dining, and other activities. We're seeing growth in our summer season where we offer weddings, corporate events, Farm Camp for kids, and open our mazes and slash pad to the public. In 2017, you'll see us expand our Flashlight Maze Nights in the summer, too! We have 100 acres of land at Saunders Farm and only about 20% of that is used day-to-day...let's just say there is plenty of room to grow!
Recommended Articles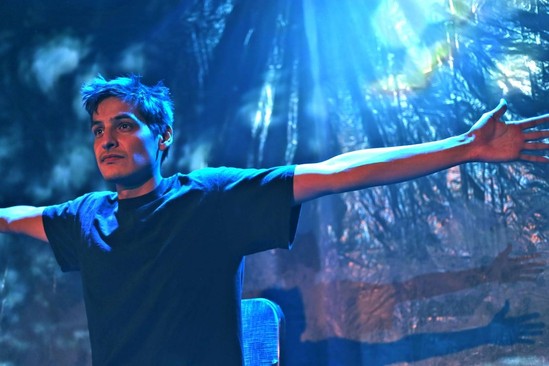 Photo Credit -  Cliff Cardinal It is poignant, powerful, funny, touching and deeply disturbing.  h...
Read full story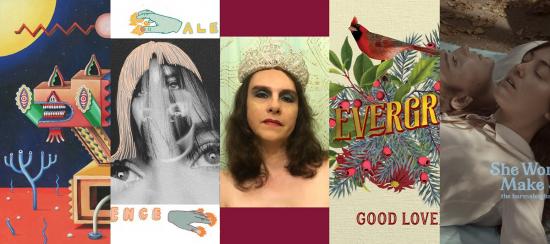 Five new albums to test drive including one by Alexandria Maillot — who was in town last week at Live on Elgin.
Read full story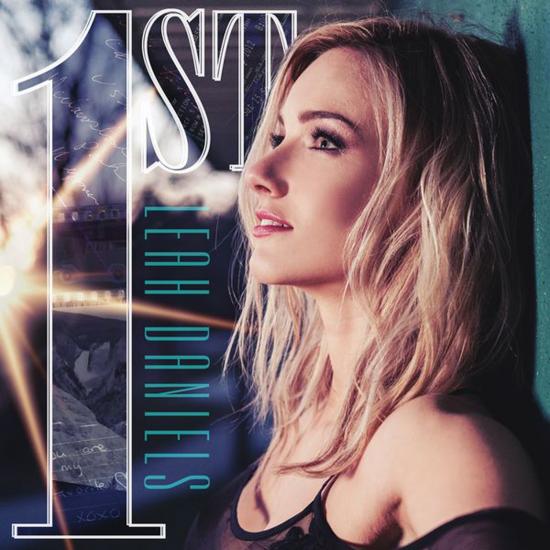 We caught up with Leah Daniels ahead of her new EP to talk about her single "1st" and how appearing in a School Of Rock musical gave her an education in the industry.
Read full story
Comments (0)
*Please take note that upon submitting your comment the team at OLM will need to verify it before it shows up below.