Arts & Events
Science, International Collaborations, Martial Art Literature and Travel shape OAG's latest exhibitions
Science, International Collaborations, Martial Art Literature and Travel shape OAG's latest exhibitions
The Ottawa Art Gallery, an independent, non-for-profit gallery is launching a new season of exhibitions. 2019's spring and summer programs will officially open on Thursday April 11th from 5:30 to 8:30pm with a public vernissage, featuring the artists and curators. Influenced by science, arts, political resistance and diverse cultures, the exhibitions present unique views and perspectives through video installations, sculptures and collaboratively-made art.
Founded in 1988 as the Gallery at Arts Court by local artists and community leaders, the OAG received designation as Ottawa's municipal art gallery. Throughout the years of its business, the OAG has built a collection of sculptures, paintings, graphics arts and photography. Their mission is to "present new ideas and provide a cultural meeting place to actively promote relationships and exchanges between artists and various diverse facets of [their] community." Through the exploration of diversity and cultural differences, the Ottawa Art Gallery celebrate Canada in a national and international context.
This April, five new exhibitions will be displayed for the new spring and summer season, including the works of Juan Geuer (1917-2009), a Canadian artist focused on interactive pieces, and Howie Tsui, a solo artist highlighting the Song Dynasty in China.
Carbon + Light - Juan Geuer's Luminous Precision:
Curated by Caroline Seck Langill, the legacy of the science based artist, Juan Geuer, will be honoured through the pairing of his artwork and those of new media artists, such as Barry Ace, Catherine Richards and Daniel Sharp. The majority of the art, whether installations, 3D photography or moving sculptures, will include interaction among the visitors. This exhibition will be on display until August 18, 2019.
Howie Tsui: Retainers of Anarchy:
A solo touring exhibition of Howie Tsui's most recent work, organized by the OAG, the Vancouver Art Gallery and the Art Gallery of Greater Victoria, will be on display from April 12th - September 15, 2019. Tsui has lived in various cities across the world, from his birth in Hong Kong, to living in Lagos, Nigeria and eventually Ottawa, Tsui focuses on Wuxia and the Song Dynasty. Wuxia, a traditional form of martial arts literature (and now film) which, was under heavy censorship due to the government's fear of causing an anti-government movement. The title work, Retainers of Anarchy, a 25 meter scroll video installation features the Song Dynasty and historical scrolls. Tsui's creation "undermines the idealized portraiture of social cohesion found in the digitized scrolls by setting the narrative in Kowloon's notorious walled city—an ungoverned tenement of disenfranchised refugees in Hong Kong which was demolished in 1994."
Wrapped in Culture:
Wrapped in Culture unites 10 indigenous artists from Canada and Australia who collaborated on a buffalo hide robe and a possum skin cloak. These two distinct traditions were revived through similar cultures. A section of this exhibition will be photographs of the participants of the robe, by Rosalie Favell (Metis). Wrapped in Culture will be touring across Canada and Australia, featuring artists such as Kerri Clarke (Boon Wurrung) and Mitch Mahoney (Boon Wurrung, Barkindji).
Connect:
Cheryl Pagurek explores the realities of living in a complex and connected world. Visitors will discover the daily experiences of being connected to a networked world through Pagurek's interactive 3D depth technology and computer programming in her exhibition, Connect.
Pranayam:
Dominic Laporte, an Ottawa-based artist, examines portraiture through painting and mixed-media methods as, he believes that portairture has a "unique ability to transcend the artist's individual voice". Laporte's exhibition, Pranayam, will be featured in the OAG's Galerie Annexie from April 4th to May 11th, 2019.
The opening reception will be held Thursday April 11, 2019, from 5:30 pm to 8:30 pm, with free admissions.
The following artists will also be featured at Artist Talks at the OAG:
In Conversation: Caroline Langill and Jean Gagnon
Wednesday, April 10, 2019 – 6 PM to 7:30 PM
Alma Duncan Salon, Floor 3
Thursday, April 11, 2019 - 7:30 PM to 8:30 PM
Alma Duncan Salon, Floor 3
Saturday, April 13, 2019 to 2 PM
For more information visit http://oaggao.ca/ or call 613.233.8699.
Recommended Articles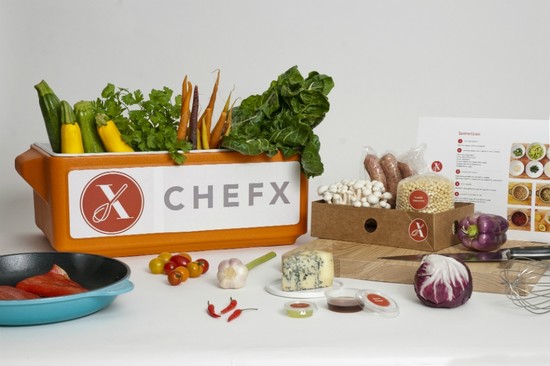 What do you get when you pair up top-notch Ottawa chefs, seasonally-inspired recipes and local ingre...
Read full story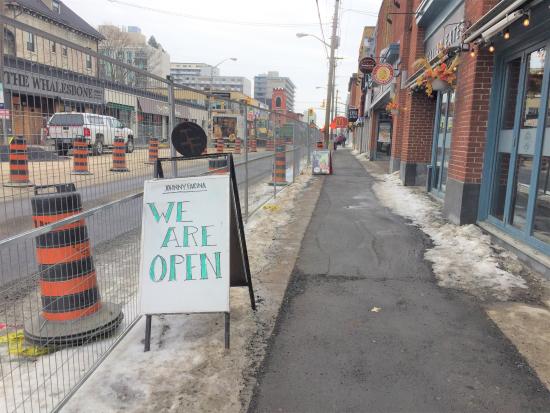 Though renovations have taken a hit on local businesses, owners are staying positive and hopeful.
Read full story
These trendy spots in Ottawa are on both their cocktail and mocktail game!
Read full story
Comments (0)
*Please take note that upon submitting your comment the team at OLM will need to verify it before it shows up below.