Sports
Senators' rebuild is over? Really?
Senators' rebuild is over? Really?
"The rebuild is done . . ."
"We've had a plan since we started this rebuild. I feel that we're in the next stage now, it's time to start to win."
The previous comments brought to you by Pierre Dorion (from various sources).
In some respects, I guess this is good news for the Ottawa Senators. When the general manager makes such bold statements, people tend to stand up and listen.
We're a little hesitant in this corner.
I'll give Pierre this - from an amateur scouting and drafting perspective, Ottawa has performed quite well. The potential is certainly there for some quality players to emerge after years of bottom-dwelling and subsequent quality and quantity of draft picks/positioning.
But regarding the roster being set and the rebuild been accomplished? As my Dad would often say: 'We'll see." (This was always preceded by us kids asking for new skates or ball gloves or a stop at the Howard Johnson's on the way to the cottage for ice cream, but I digress).
Because, lets' face it, there remain a number of gaping holes and question marks on this roster.
Topping the 'question mark' category is goaltending. Resident No. 1 Matt Murray was godawful last season. You cannot paint it any other way - the big-bucks incumbent's play was poor. Murray returns as the No. 1, but I would surmise that the leash is going to be pretty tight around the collar on the former Penguin Cup-winner.
Glass half-full? Ottawa has a hefty number of candidates to choose from in the system. Problem is, they might not be ready just yet. Plus will Dorion be willing to tuck tail and admit Murray was a bad idea (he's signed through the next three seasons at a $6.25 million US cap hit)?
". . . it's time to start to win." Maybe. But you have to have good goaltending to get there.
Another issue is centre ice.
Dominant organizations are stocked at centre. The defending champion Lightning boast Steve Stamkos and Brayden Point, just to get started. Ottawa has plenty of potential – again – in Shane Pinto and Josh Norris, but – again – this is a work in progress. Norris 'looks like' a stud. We'll see if he progresses and takes another leap this season.
The remaining large question mark is the blueline.
Tampa?
All-world Victor Hedman, Shane McDonagh and Mikhail Sergachev. That's to start. There's plenty of veteran depth as well but if you're starting point is Hedman, all's good.
Ottawa?
Thomas Chabot, Artem Zub and a whole lot of finger-crossing. Zub was quality last season. Chabot struggled in his own zone, likely due to fatigue. The coaching staff played the stuffing out of him.
And speaking on the coaching staff, the re-signing of D.J. Smith was a good one. The first quarter of last year's Canadian division experiment was beyond forgettable, however, the Ottawa group seemed to buy in to what Smith was selling around the halfway mark and the end result was success in the end.
The rebuild?
Certainly the pieces appear to be in place. Even the smacked-down defence should get an injection of potential and hope when highly-projected Jake Sanderson arrives. The club is also counting on Jacob Bernard-Docker being an important part of the mix.
There's still a ways to go here. Patience has been a lengthy visitor in Ottawa.
Looks like a little more is required.
Thought, seen and heard: If you've ever had the inclination to place your head on a perpetual swivel, go to a Senators' chat board and search for the Brady Tkachuk subject line. From "a deal is imminent," to "those Tkachuks are selfish," to "he's never coming back," to "I trust in Eugene," (Ok, that one is non-existent. Just seeing if you're still awake) – well, anyway, you get the gist. Opinions are like you-know-whats and everyone's got one . . . Which brings us to Brady's kin, Matthew (of Calgary) and his comments. Most in Ottawa are labelling him a s—t-disturber but how can you blame a guy for actually answering a question (about his brother's status) truthfully? Don't shoot the messenger . . . For Ottawa's rookie game against Montreal Saturday, Shane Pinto was given the captaincy: "It was pretty cool," Pinto said to OttawaSenators.com. "I know it's just a rookie game, but I found it pretty cool. I took pride in that and I'm happy we got the win." . . . Sunday was terrific. I didn't have to watch my NY Giants 'play.' Don't ask me about my Thursday. Really. Don't ask.
Recommended Articles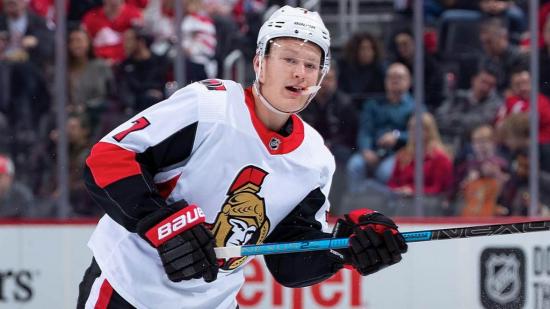 Fans and media swear they've seen the Boy Wonder out and about this place and that.
Read full story
For the record, the native of Markham, Ont., won a bronze earlier this week in the 100-metre dash, and won three medals in Rio back in 2016
Read full story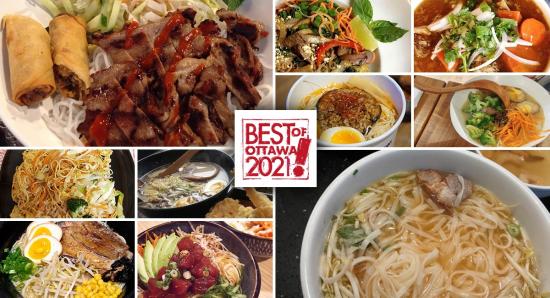 After over 20-years writing about life in Ottawa, we think we have a pretty good idea of the best of what this city has to offer. Check, share and discuss #OLMBest every week!
Read full story
Comments (0)
*Please take note that upon submitting your comment the team at OLM will need to verify it before it shows up below.