Sports
Sens deadline dealing generates mixed reviews
Sens deadline dealing generates mixed reviews
A keeper for the keeper, a step backward, a definite head-scratcher, a collective 'thank the heavens' and a big yawn.
Yes it was exceedingly busy for the Ottawa Senators on the National Hockey League's trade deadline day. The question though, was it a particularly productive one?
That'll be debated in a healthy way for the next few days on the local sports radio station (TSN 1200) and the numerous chat rooms and of course on everyone's favourite vehicle of hate-and-scorn, Twitter.
Let's work a little instant analysis, courtesy of yours truly, here.
1. The best news on the day and perhaps the most welcome for Senator Fan was the extending of goalkeeper Anton Forsberg. The Miracle-Worker (given the defensive play in front of him it's a well-earned nickname) gets three years, $8.25 US million. The 29 year old's numbers aren't jaw-dropping – a .918 save percentage and 2.77 goals-against average – but the eye-test tells us he's been exceptional for the most part. Summation: Solid organizational move.
2. The Nick Paul saga ends. Says here the Senators went cheap on one of the most popular and industrious guys on the team. Show him the money. They didn't and landed a modest return in zippy forward Mathieu Joseph and a 4th-round pick in 2024. Joseph is restricted in free agency this summer. Summation: Not as sour as the Mark Stone situation but troubling, nonetheless.
3. Travis Hamonic, a 31-year-old journeyman blueliner, comes over from Vancouver for a 3rd-round pick this summer. Welcome to bizarro world. Hamonic was put on waivers earlier this season so Pierre Dorion and crew could have had him without dispensing any assets a while ago. Instead they hand over a 3rd-rounder and pick up Hamonic's $3 million US cabbage in its entirety next season. As former Sen and media guy Marc Methot tweeted: "It's a weird acquisition, for sure. I honestly haven't followed the on ice play of the player in some time. I can say this, I know lots of players. All of them have told me that the new acquisition is a bit of a different bird. Not sure that's what I'd want around a young core." (@MarcMethot3). Summation: . . . For the life of me.
4. He's gone. Time to scrounge for a new whipping boy! Josh Brown goes to Boston (who's desperate . . . yes, THIS desperate for toughness) for former 1st-rounder Zach Senyshyn (2015) who's underwhelmed in Beantown. Summation: Phew?
5. Frankly, I almost forgot this guy was on the team. Zach Sanford always kind of looked like he didn't want to be in Ottawa, and now, well, he is not. He's off to Winnipeg for a 5th-round selection. The only noteworthy thing I can write about Zach is HE was the guy dealt for Logan Brown, Ottawa's former whipping boy, before the other Brown, don't ya' know. Keep up, people. Summation: There goes about 60 words I'll never get back.
THOUGHT, SEEN AND HEARD: The Senators pulled off one more deal, a minor one, getting goalie Michael McNiven from Calgary for futures . . . Ray Ferraro again showcased why he's tops as far as analyzing the game. Also on TSN, Mike Johnson is not far behind. Two reasons to sit through nearly half a day of trade coverage . . . On Sportsnet it was no shocker to see Kevin Bieksa leading the charge. He's tuned in, obviously connected and clever. Love Jen Botterill's input as well. Sharp . . . My new favourite Twitter follow is former NHL netminder Mike McKenna (@MikeMcKenna56). Pulls no punches . . . Watch out for Minnesota now in the wild west. The Wild added Cup-winner Marc-Andre Fleury, former 67's rugged blueliner Jacob Middleton and tough-as-nails Nic Deslauriers in the past few days. Big upgrades . . . Having said that, and previously have heaped a face full of praise on Calgary, this is still Colorado's to lose, right? . . . Colorado adds, then adds, then adds. This is called 'going for it all' . . . I'd pay decent bucks to be front-and-centre for a Florida-Tampa set-to. Both are, top to bottom, loaded for long playoff runs. One will be gone too soon . . . The previous statement was not brought to you by the Toronto Maple Leaf Fan Club. The Buds more than likely get one of the two in the opening round . . . Dark horse in the playoffs: Pittsburgh. Not a better coached team in the circuit. I'm not giving them the Cup, but they could pull off an upset early on . . . Yup, Phoenix is a hockey hotbed, Gary. The team has morphed into the NHL's very own trash receptacle and the Yotes are about to play in a 5,000-seat arena. Stirring.
SENATORS WEEK AHEAD:
Tuesday, March 22: Ottawa at NY Islanders (7:30 pm)
Thursday, March 24: Ottawa at Winnipeg (8 pm)
Saturday, March 26: Florida at Ottawa (7 pm)
Recommended Articles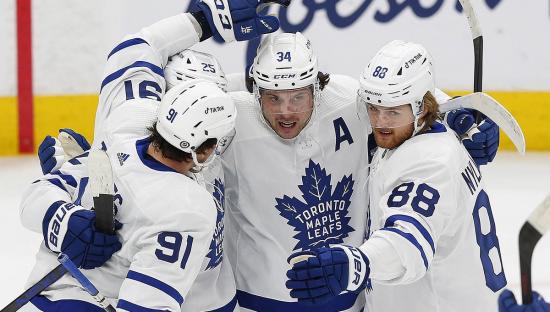 It's expected the Ottawa Senators will look a lot like the Ottawa Senators come Monday next week.
Read full story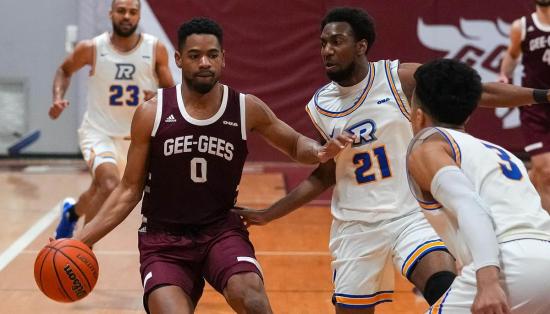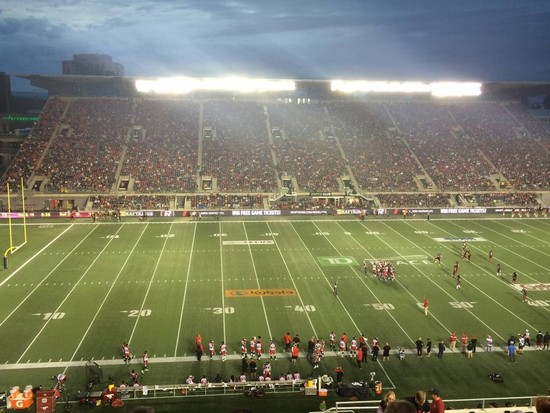 In a nail-biting, overtime finish, the Ottawa Redblacks tied the Calgary Stampeders in their first h...
Read full story
Comments (0)
*Please take note that upon submitting your comment the team at OLM will need to verify it before it shows up below.