Arts & Events
Share the Love — Greg Keelor captures the isolation of our times and the hope of renewal
Share the Love — Greg Keelor captures the isolation of our times and the hope of renewal
Greg Keelor's new solo album Share the Love was released today and, like he has done so many times in the past, Keelor has managed to put into words and songs what many people are feeling. The musician and songwriter and co-founding member of Canada's beloved Blue Rodeo has poured his soul into a melancholy, and at times uplifting, musical journey that explores isolation in a way that somehow speaks to our times.
Keelor's album is yet another reminder that while fans have been missing live music since 2020, musicians are still with us and are putting a soundtrack to these unprecedented times—with some extraordinary music. For Ottawa fans, the arrival of Keelor's album is serendipitous and coming after the sting of last week's announcement that the Ottawa Blues Festival has been cancelled for the second year running due to the pandemic. Keelor knows the festival well as Blue Rodeo has been one of its most popular acts, returning several times over many years to the joy of their legions of Ottawa fans.
For Keelor, Share the Love is an album about loss, reflection and bouncing back; in an odd way it's also a metaphor for what people have been going through during the pandemic. Keelor had the album finished in early 2020; it was mastered and ready to manufacture, and he was scheduled to have a marketing meeting with his record company when the world shut down. For months he laid low, like everyone else, as shows and concerts and live entertainment was shut down, as musicians dabbled in various ways to connect with fans musically online. Finally, he figured: fuck it. Everyone else was still releasing records, so he assembled a band, booked a community centre near his Kawartha farm, had everyone tested beforehand, and spent two days playing the new material live—physically distant, in a semi-circle, no headphones—while shooting a promotional film and rolling tape.
Keelor says that, "Initially I thought the two-day session in Kawartha would be used for promotional material but when I listened back to the audio mixes, they were far superior to the finished studio record. There was a magic that happened when we all played together, it was the longest period for us that had gone without playing music with others. So, there was this energy, and it was great. . . we only had two rehearsals, but the songs just took on a new life in that moment and it was just so great—we really loved it in every way. So, I sent them to Steve Kane (Warner Canada president) and Share the Love was reborn."
The psychedelic-styled album sees Keelor back on electric guitar and grooving with a more pronounced electric spin than acoustic. His songs are about loss and reflection and redemption and are personal to Keelor. "As I started to write for the album, a very dear old friend of mine had died. She was like a second mother, a mentor, I'd known her since I was 25. She was also my accountant. We were very close. I was very sad. Around the same time, my girlfriend of five years also left, and I was feeling very off-edge and rudderless—like the seam of your soul has been torn. I have a very good friend Frank who is Cree from Saskatchewan. I went to a sweat lodge with him to pray, which I've done before, but Frank's prayers, they were all about gratitude—thanking everyone and everything: sun, and moon at night, everything. Frank brought his pipe, sage and eagle feather and we did a smoke ceremony and smoked a pipe, and I felt relief for the first time in months," says Keelor.
During this same period, Keelor visited the Waskaganish Reserve in James Bay for a gig with Blue Rodeo and he felt a kindred connection to the place. "The album really grew out of my desire to get away somewhere and be isolated and think. So, I spent more time in Waskaganish with my friend, a local resident Charles Hester, who took me on a tour through his community. Waskaganish was healing in its own way—the landscape is so big and beautiful and the people are so generous and kind. I had a lot of questions about the community and the people, and it was during that same time there were a lot of demonstrations and blockades on the railways in Ontario and across Canada about the pipeline issue. We talked a lot about that issue and Indigenous issues across Canada and many things. I found it a great place to gather my thoughts. While there I saw a piece of art on the side of the local radio station and it said, 'Share the Love.' I asked Charles about it and he said it was there to honour the life and memory of deceased resident Claudia Stephen for her many acts of love and kindness. She was beloved in the community and had passed away too soon," says Keelor.
The combination of his loss along with the generosity of spirit he found in Waskaganish and the example set by Claudia Stephen and the love people had for her re-energized Keelor from his melancholy. "A lot of my songs come from melancholy—melancholy is a good friend of mine (he laughs) and that is why I'm a songwriter. But behind the melancholy and sorrow and hardship there is this river of love or energy that unites everybody, and I felt that connection up in James Bay very strongly. That river of love that flows between souls, you know, between people, between us all really." And out of that comes Keelor's Share the Love, a paradox of an album, both reflective and uplifting and perfect for the times. "When I was in and around the shores of James Bay, I was feeling a little down and I was captured by the beauty of the place and that sign and the story and all that made me calm and my heart was very open, "says Keelor. "Certain songs take on a certain resonance at certain times. Even though we are all isolated we are all still connected".
The nine-track album spans many moods. White Dove is a mellow and melodic song with a funky riff. It's about longing, chasing that white dove, 'don't know how to quit, go too far'. As Keelor explains, "White Dove is about my love of the guitar you know, chasing that high wire, chasing that sound, that landscape. There are these communities that guitars create. Songs are amazing things and guitars are the vehicle for the song", says Keelor. "A guitar is made from a tree, a tree is made front the sun, so in a strange way it's like redirecting the sun, it's an amazing instrument."
I ask Keelor about when he learned to play guitar and he becomes animated describing the Mann guitar that he first picked up when visiting Lake Louise in 1975. "I learned the fingering from a book by the Everly Brothers and another one by Gordon Lightfoot. My new album and doing the songs on it brought me sort of full circle to when I started learning guitar. I thought about when I was learning it, and the chords, and the practice, and of Gordon Lightfoot. Do you know that Gordon Lightfoot has played Massey Hall 138 times in his career? He is the Gretzky of Massey Hall", says Keelor (laughs). "Blue Rodeo is second at 35 times, but no one will catch the great one", says Keelor, with sheer admiration for Lightfoot. I ask him about harmonies and the guitar and the Everly Brothers and Keelor references his love for the Beatles and their influence, and makes the direct connection from the Beatles who were influenced by . . . the Everly Brothers.
Me and Mr. Hohner, Wonder and Caolaidhe, Feather Witch and the title track, Share the Love are all superb additions to Keelor's storied songbook. I ask Keelor what's next with Blue Rodeo and his other projects. "At one point I thought I would retire. I was having hearing issues and we (Blue Rodeo) looked at different things—taking amps off-putting plexi-glass (when touring)—even with that, I'm a basket case", says Keelor. But with Covid we didn't have to tour, so I've had a healthy head (unintended consequences, he says). And with that came a lot of creativity and I was playing music with some exceptionally talented and creative musicians between Coburg and Point Hope (in Ontario), including Jimmy Bowskill (from the Sheepdogs) and many others."
Share the Love was a great journey and a musical reawakening of sorts for Keelor. "It's unified in a way a lot of my records may not have been—or if they were unified, it was only by gloom," laughs Keelor. "I've made lots of records in a studio situation, and I'm happy with what ends up being finished. But there's something about a group of people who for two days just sit and play music, concentrated on these songs, and just feeling the love. It's magical. You can feel their presence, the currents running between the musicians. It's a tangible feeling, a visceral thing." That's a rare thing for any album made in this decade, never mind one made during a pandemic."
---
MUSICIANS
Glenn Milchem - drums
Greg Keelor - acoustic & electric guitars, lead vocals
Ian Mckeown - bass
James McKenty - acoustic & electric guitars, background vocals
Jim Bowskill - acoustic & electric guitars, pedal steel, weissenborn, mandolin, background vocals
Kyler Tapscott - acoustic & electric guitars
Melissa Payne - keyboards, violin, background vocals
---
Order your copy of Share the Love from the Greg Keelor store.
Recommended Articles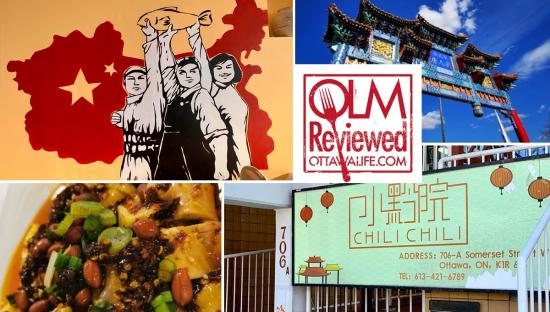 Chili Chili is a little bit tricky to find, but absolutely worth it once you do: tucked under street level, it is, quite literally, a hidden gem of Ottawa's Chinatown.
Read full story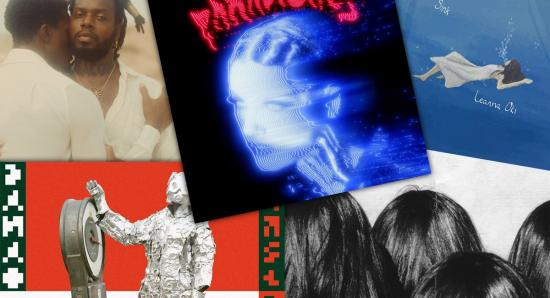 Check out the new releases from French band La Femme, Montreal's Moonshine, Baltimore's Serpentwithfeet, and more!
Read full story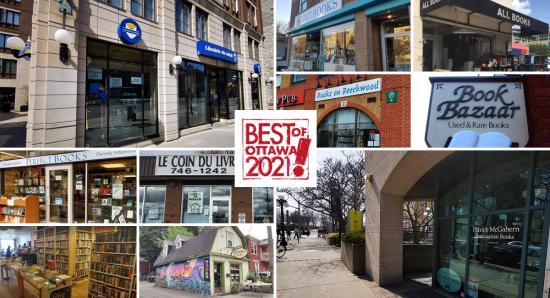 After over 20-years writing about life in Ottawa, we think we have a pretty good idea of the best of what this city has to offer. Check, share and discuss #OLMBest every week!
Read full story
Comments (0)
*Please take note that upon submitting your comment the team at OLM will need to verify it before it shows up below.