Top Stories
Shawn Menard is tone deaf to Bank Street businesses' concerns
Shawn Menard is tone deaf to Bank Street businesses' concerns
Bank street businesses are concerned about the possibility of lane closures along the city's main thoroughfare meant to allow pedestrians and cyclists to physically distance.
Ottawa City Councillor for Capital Ward, Shawn Menard, has been working at getting more space for cyclists and pedestrians along Bank Street since January. Since the onset of the COVID-19 physical distancing protocol Menard has argued that it is even more important for there to be enough space along the main street for people to bike and walk safely. "Traffic and parking demand have both massively declined and there is a need for more spaces for pedestrians to access essential services," Menard tweeted on April 1, 2020 along with a video demonstrating what two meters look like on the sidewalk. "We will get this done."
Menard has been successful in closing the outer two lanes of the Bank Street Bridge to traffic, allowing more space for pedestrians and cyclists. He paid for the traffic calming measures out of his own budget and told CTV Morning Live in mid-April that discussions were continuing with city staff on other measures to allow more space for active transportation.
Tammy Giuliani is the owner of the small coffee and gelato shop Stella Luna in Old Ottawa South. She is extremely concerned about what these measures will mean for her business. Like many small businesses along Bank Street they have seen a 90 per cent drop in sales. They have had to lay off all their employees and are having to facilitate take-out and curbside pick up to stay afloat. "Everyone in the family is working without an income, as are many business owners, just to generate enough income to pay our utilities and insurance premiums," Giuliani says.
Giuliani says that 80 per cent of her business right now includes curbside pickup where customers order remotely and pull up outside the store to have their purchases placed in their trunk. She says that if parking was removed outside her store it would seriously affect her ability to run what she has left of her business. "Putting further restrictions on that is ludicrous," she says.
One of Giuliani's main concerns about Menard's process is that there has been little to no consultation with local businesses as it has progressed. She says she has reached out to many of the business owners in Old Ottawa South none of whom were contacted by the City Councillor before he started promoting his lane closure plans to the public. "We're seeing the news and hearing things that are going to affect us directly," she says. "There has been no consultation with business owners. We are in the dark."
It is clear from the reaction of Glebe BIA Executive Director Andrew Peck that many of the Glebe businesses feel the same way. According to a survey conducted by the BIA in March, 94 per cent of businesses in the Glebe felt lane restrictions would negatively affect their business. "What is unfortunate is that businesses have not been reached for their perspective in advance of introducing measures that affect them," Peck says. "And since March 23rd when the Councillor reintroduced efforts to impose restrictions along Bank Street, this has added an additional burden of worry to them as a result."
Menard says his office held a public forum on the topic and dropped off materials on active transportation to businesses early this year. In response to recent concerns Menard sent out a letter to the community on Tuesday April 28 that announced that his office is currently considering and looking for input on a small three block proposal from Third Avenue to Glebe Avenue which would see the removal of 19 parking spots on one side of Bank Street. "With car traffic significantly reduced, and the demand for parking down dramatically, there would be very limited impact on businesses, and, in fact, could be a significant benefit as residents would feel more comfortable shopping at their local store," Menard wrote. He says this is the only change they are considering at this time and that the closure of the two lanes on the Bank Street Bridge has been positively received by residents with no impact on traffic.
Menard has invited local businesses owners, employees and community members to an online meeting to discuss the lane closure issue on Thursday April 30 at 2:00 pm. "Our office is always looking for ways to improve public health and safety, and we have engaged the local community – residents and businesses – on ways to make Bank Street safer, livelier and more economically viable," the letter says. "We have been upfront about this throughout our term of office."
Giuliani says she has not seen this transparency from her local councillor in action. "He has an agenda he wants to pursue and he is deaf to hearing what repercussions his agenda will have on small business owners," she says adding that she has yet to hear back from him regarding an email she sent two weeks ago. "We've tried to open up dialogue with him and he won't respond."
Like many of the mom and pop shops along Bank Street Giuliani is afraid for the future of her business and is concerned that even with the meeting on Thursday the voice of the business community will not be heard. "As business owners we are doing our best to hang on," she says. "We don't need this right now."
Recommended Articles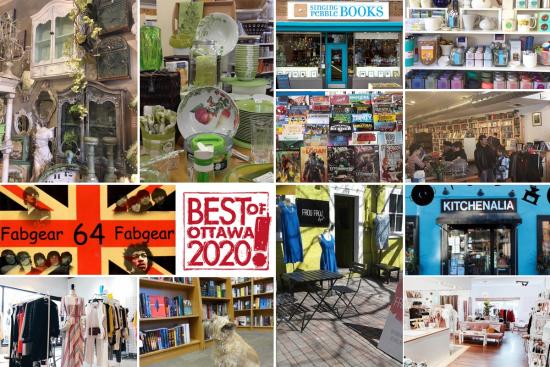 AIn this weekly series, we share our picks with you — our top hotels, live music venues, local brews, bands and more. Check, share and discuss #OLMBest every week!
Read full story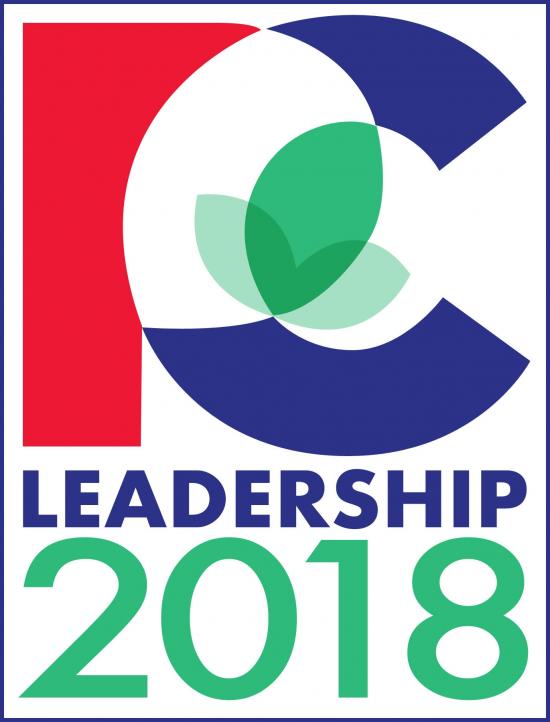 Elliott is the safe choice, but Mulroney will deliver the big rewards.
Read full story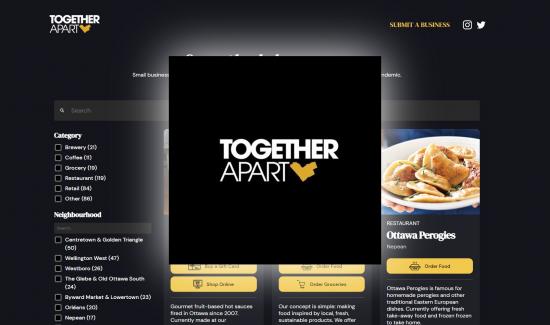 With updated information on gift cards, online shops and curb-side pickup and delivery, together-apart helps keep Ottawa's businesses open despite these difficult circumstances.
Read full story
Comments (0)
*Please take note that upon submitting your comment the team at OLM will need to verify it before it shows up below.