Business
Signia reinvents hearing aids for today's new generation of wearers
Signia reinvents hearing aids for today's new generation of wearers
Signia — one of the world's leading hearing aid brands — has unveiled its latest ground-breaking rechargeable hearing aids, designed to encourage a new generation of people with hearing loss to rethink hearing devices. Considered revolutionary by its wearers, the Signia Active Pro™ defines an entirely new experience, making it easier to choose prescription audio by combining instant fit with a familiar, sleek high-tech look.For a modern, active and potentially younger cohort experiencing hearing loss, the Active Prohearing device is designed to look like an earbud and fights any stigma that hearing aids and assistive hearing devices are only for an older generation.
Wearers now have access to the convenient Signia Assistant, as well as with the full remote service of Signia TeleCare™, the innovative Artificial Intelligence (AI) digital assistant that offers 24/7 support via the app on a smartphone. Handy and helpful care is now at the tap of a finger so wearers may enjoy a level of support and hearing confidence like never before. The Signia line is available through selected clinics and audiologists nationally.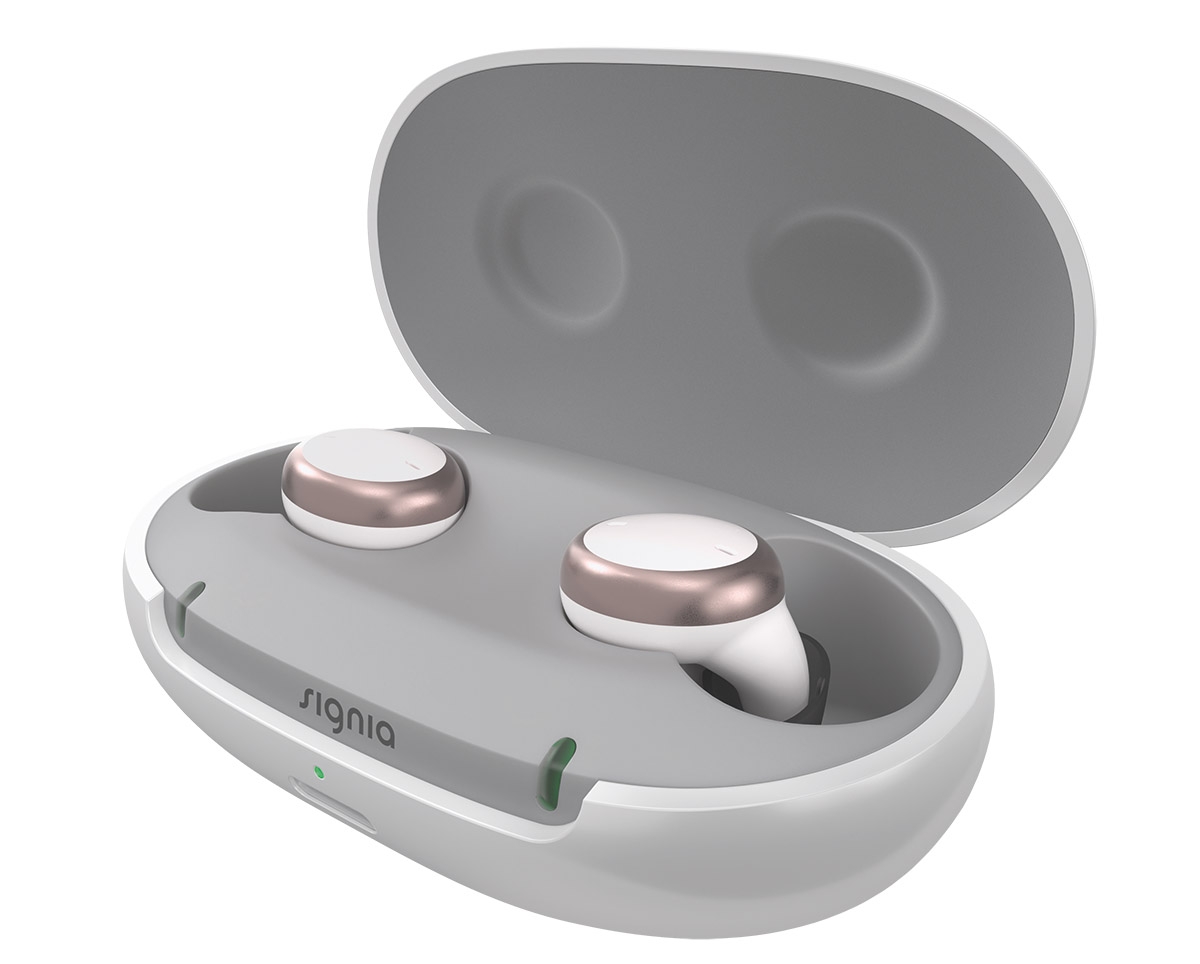 "The audiologist community in Ottawa is very excited about the new Signia Active Pro," says Dr. Andre Marcoux, PhD, MBA and vice president of audiology at WS Audiology of Canada. "During the pandemic we've all been looking for ways to be active and get outside. With these new earbuds, one can safely stream music or a podcast yet still hear everything in our surroundings. The sound is great, and one doesn't feel shut off from the world like traditional headphones, plus they're smaller and even more comfortable than expected. Our clients are embracing the hip design, technology and the features like Mask Mode, which is crucial now. The hearables look is now a convincing argument for any one at any age to get hearing aids."
He adds, "Signia Active Pro eliminates the negative association related to hearing aids. Because the device looks like an earbud, it's meant to appeal to those concerned with any stigma related to wearing hearing devices."
As a result of the pandemic, many experts agree thathearing and speech challenges have heightened. This is a serious impact to one of the largest disabilities in the world, and technology has adapted to meet the needs of Canadians currently experiencing hearing loss. Recent research conducted by Dr. Marcoux and team illustrates why this is an important topic now, what to look for, and how to get help. He continues, "As a result of the pandemic we're being asked to wear masks and socially distance, which makes it more difficult to hear. Masks will degrade the loudness and quality of speech, and we do not have access to the visual cues of speech to help us understand what people are saying. These all make it much more difficult for us to understand each other."
"We encourage people to identify any potential speech or hearing issues in their families and if any signs or symptoms of hearing loss are present, visit an audiologist for an examination," continues Dr. Marcoux. "Audiological services are deemed essential during the pandemic and with the expansion of convenient telehealth services, many hearing problems are quickly, safely, and easily treatable." He concludes, "In addition to checking whether anyone in the community exhibits any signs of hearing or speech problems, we can all help share the value and the importance of healthy hearing."
Signia is one of the world's leading hearing aid brands, aiming to enhance human performance through design and tech innovations, that shape the world of prescription audio. Since launching in 2016, the company is renowned for introducing world-first hearing solutions to the world. In addition to inventive, modern hearing aids, the company also creates imaginative tools and apps to help encourage interaction and engagement in hearing healthcare. Signia allows both hearing aid professionals and wearers not just to correct a hearing loss, but to gain an edge – and to be brilliant.
An innovator and leader, Signia is campaigning for awareness of hearing and speech challenges and encourages Canadians to take action to ensure better communication and hearing health. For more information about the company and its devices, visit www.signia.net.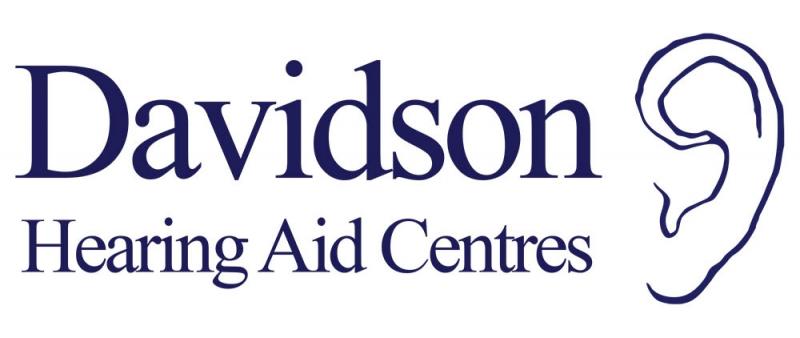 For more information on hearing health or a hearing assessment, visit one of Davidson Hearing Aid Centres in Ottawa, or go to https://davidsonhearingaids.com/.
Davidson Hearing Aid Centres - Ottawa
1399 Bank St
Ottawa, ON K1H 8N1
Tel: 613-233-4374
Davidson Hearing Aid Centres - Ottawa East
1437 Ogilvie Rd
Ottawa, ON K1J 7P3
Tel: 613-741-4374
Davidson Hearing Aid Centres - Ottawa/Vimy Bridge
109 – 665 River Rd
Ottawa, ON K1V 2G2
Tel: 613-714-9697
Davidson Hearing Aid Centres - Nepean
28 Thorncliff Pl Nepean, ON K2H 6L2
Tel: 613-721-8218
Recommended Articles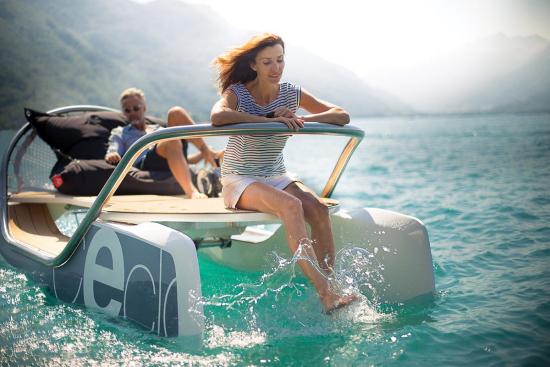 E-Catamaran boats are all as green as can be, very cleverly designed, and easy to operate.
Read full story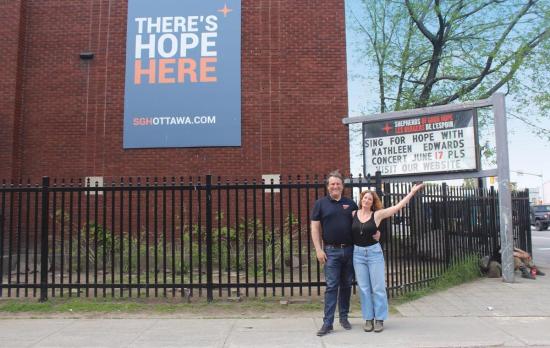 June 17th at 7pm join The Sheperds of Good Hope for the livestreamed concert Sing for Hope! showcasing more than 10 musicians led by Kathleen Edwards
Read full story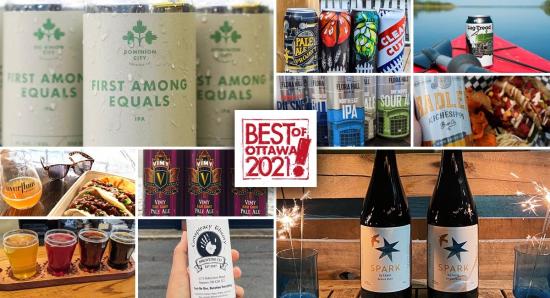 After over 20-years writing about life in Ottawa, we think we have a pretty good idea of the best of what this city has to offer. Check, share and discuss #OLMBest every week!
Read full story
Comments (0)
*Please take note that upon submitting your comment the team at OLM will need to verify it before it shows up below.