Six Hip Picks for Chamber Fest 2017
Ottawa Life's Festival City Series is back! We'll provide a unique look at some of your favourite events.
We'll go beyond the music with artist interviews, volunteer profiles, concert reviews and spotlights on
the tastes, sights and sounds of the festival season.

Your city! Your festivals and events!
Like a good sunscreen, Ottawa Life has you covered.
---
Two words: chamber music. Okay, what comes to mind? If you're a fan you are probably hearing some pretty beautifully melodies bouncing around your cranium right about now. Some strings, yes? Perhaps a piano? If not, you may be drumming up images of dimly light stone rooms and a small gathering of musicians playing music to fit the environment. Moody like a 2-year-old!
Truth be told, chamber music these days is just as eclectic as any other genre despite, say, it's often smaller collective of musicians performing. If you read my piece last year about the Ottawa Chamberfest's Fringe series, you'd have seen that this festival isn't afraid to shake up the notions of what the genre entails. DJs, Broadway show tunes, jazz and even a lovelorn robot puppet have all factored into their programming in recent years.
Be prepared to shatter the windows of popular perception and dig deeper into something new. Here's our six picks to make you a chamber music lovin' hipster:
THE BICYCLE OPERA PROJECT GOES TO ALMONTE – SWEAT
14:00 Sunday 23 July 2017
Mississippi Valley Textile Museum
(3 Rosamond Street East, Almonte)
One doesn't usually think of bicycles when taking in a performance of La Traviata or Carmen but that wasn't going to stop a group of opera and biking enthusiasts. The Bicycle Opera Project is the only company that tours by bicycle performing new Canadian works focusing on current issues. Their current production aptly titled Sweat plunges into the ethical issues with the garment trade told via five soloists performing in English, Cantonese, Ukrainian, and Hungarian as well as spoken word and improv. (Music by Juliet Palmer / Libretto by Anna Chatterton)
ARCHITEK PERCUSSION
10:00 Wednesday 26 July 2017
Ottawa City Hall
(110 Laurier Avenue West)
This Montreal-based quartet has specialized in experimental, minimalist and crossover music that brings some pumping beats to chamber music. This is a Bring the Kids! show free and open to the public. A great chance for you and your wee ones to discover the endless possibilities of sound. You'll love the creativity and your kids will love the chance to make some noise with the Architek percussionists!
CALIFORNIA GUITAR TRIO AND MONTRÉAL GUITARE TRIO
19:00 Thursday 27 July 2017
Dominion-Chalmers United Church
(355 Cooper Street)
If you think you've heard guitar music you better think again. There's a reason why this is an encore combo performance for both Trios at the festival. If you caught the dual standing ovations the last time they performed you already know how amazing this is. If you didn't, picture six guitars working in perfect chemistry with repertoires that move from classical pieces to tributes to RUSH!
MOONSHINE BALLADS AND OTHER CHARMS
22:00 Thursday 27 July 2017
La Nouvelle Scène Gilles Desjardins
(333 King Edward Avenue)
The Gryphon Trio are basically this festival's house band and every year they unpack something new and unique from their cases. This time out they have Patricia O'Callaghan, a soprano Billboard has called "Commanding yet intimate". While not surprising to see the trip performing with an amazing vocalist, the set is what may through you for a loop. The night will feature dark tales soaked in moonshine and a moody nostalgia best served black. Cohen, Newman and Sexsmith are expected to cameo.
KUBRICK MASHUP
19:00 Sunday 30 July 2017
Dominion-Chalmers United Church
(355 Cooper Street)
The films of the late Stanley Kubrick were visionary masterpieces. Yeah, we know, some of those scenes took about 6 billion takes but you can't state that everying Kubrick made wasn't a masterpiece. Part of that is owed to his selection of music paired with his images, whether it was taking you into the far reaches of space or used against a delinquent for unorthodox reform. Eric Friesen hosts an evening of all-star performers paying tribute to the master.
SGT. PEPPER RETURNS
19:00 Friday 04 August 2017
Dominion-Chalmers United Church
(355 Cooper Street)
It was 50 years ago today when Sgt. Pepper taught the band to play and the Beatles released an album that changed music forever. Often listed as the best record ever made, Sgt. Pepper's Lonely Hearts Club Band was a hallmark of an era of artistic expression. It would go onto inspire multitudes of other musicians, pioneer multi-track recording and doesn't show much signs of age today. Andrew Burashko's Art of Time Ensemble return to the festival with a reprise of this re-imagination of the classic with special guests Steven Page, Craig Northey, Andy Maize and Wesley Stace.
Recommended Articles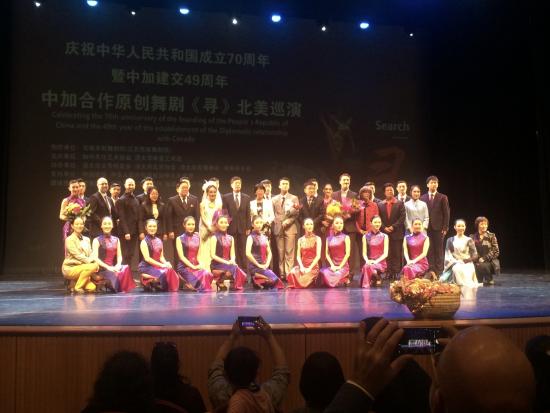 On October 20, 2019 the Canada-China Culture and Art Association presented a Chinese dance drama titled Seeking in celebration of the 70th anniversary of the founding of the People's Republic of China and the 49th year of the establishment of diplomatic relations with Canada.
Read full story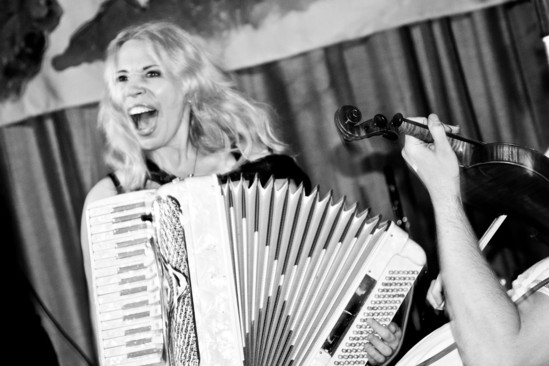 It's like they descended out of the Carpathian Mountains, wild eyes, frantic bodies full of lightening.
Read full story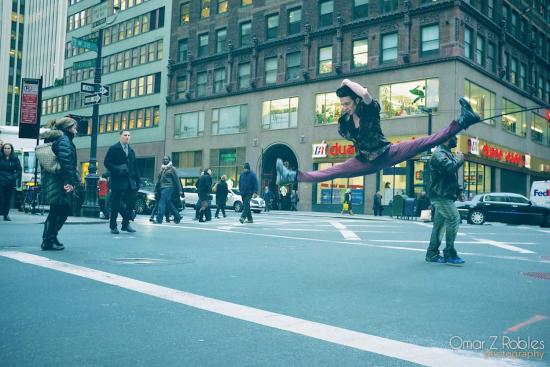 We caught up with Dillon during his latest stay in Ottawa to talk about his most recent projects and what's guided him towards more noble uses of his talents.
Read full story
Comments (0)
*Please take note that upon submitting your comment the team at OLM will need to verify it before it shows up below.