Travel
Some South Africa's most popular outdoor locations and activities
Some South Africa's most popular outdoor locations and activities
Africa is one of the last places on the planet which still draws a true sense of amazement and excitement as it has so much to offer visitors to the continent. Of course, some places are difficult to reach and have difficulties the typical traveler might not want to face on holidays. One place which has become ever more accessible and has everything Africa has to offer is South Africa, a nation with its own troubled history but is emerging as an example of progress. As luxury homes in south africa and other forms of accommodation become more affordable, South Africa is slowly becoming accessible the wider world. The country has everything from glistening skylines to safaris and everything in between.
In this article, I want to focus on the natural and outdoor activities you can get up to in South Africa. This is just to give you a brief idea of what is offered for anyone who wants to visit this amazing country.
Kruger National Park:
This is one of the top destinations for any visitor to South Africa and for many the main reason why people have taken the long journey. Located roughly four hours north of Johannesburg is Kruger National Park, one of the most famous safari parks in the world. Here you can observe the world big five animals, those being lions, tigers, rhinos, elephants and giraffes. The park offers you three unique ways in which you can see these animals.
This can be done on a typical jeep safari, a walking tour or for the more adventurous of you, by hot air balloon. Accommodation ranges from 5-star lodges to basic campgrounds, for those on a budget. Plenty of research and bookings is required to visit Kruger, but as it is a once in a lifetime experience this will be fun.
Great white shark cage diving:
Another one of the principle reasons for many visitors to South Africa is the ability to witness one of the nature's most ferocious animals. The waters off the coast of South Africa are notorious for being the home to the great white shark and they offer one of the best opportunities in the world to see them.
Due to the abundance of seals and other food sources for the sharks, they are here almost year-round, with April to October seeing the most sharks. Cape Town acts as the main gateway to the ocean and therefore is home to numerous companies which offer you the opportunity to swim with the great white sharks.
As you are fully enclosed there is no need for a driving license. Ensure you do your research and go with a reputable company, due to the increase in visitor's new companies emerge quite often and some may not meet safety requirements or be to a standard you are happy with. For those who do not want to dive there is still the opportunity to view the sharks from aboard the vessels, you are on.
Drakensberg:
It's a given that if the locals enjoy the areas then it is good enough for any tourist and that is true of South Africa as well. Drakensberg is one such place, a holiday destination for South Africans looking to get away for a few days, it can make an ideal break for tourists as well. Drakensberg translates to "dragon mountain" and contains the highest peaks in South Africa.
The dramatic landscape in the Drakensberg contains two national parks, dramatic cliff faces and a host of diverse plant and animal life. This is the perfect location to enjoy the beauty of South Africa at you own leisure as you can take your time hiking throughout the valleys and relaxing in the lush greenery surrounding the area. Other activities to enjoy include fishing, rafting and of course hot air balloon rides, an ample for any major attraction in South Africa.
The garden route:
Having discovered south Africa's incredible parks and mountains inland and having searched for sharks beneath the waves, perhaps your next destination should be the spectacular coastline. Following what is known as the garden route will give you about as much coastline as you can encompass on any trip.
The route runs for almost 200 kilometres and takes in some of the counties best coastline. It runs along the Indian Ocean from the eastern to the western cape and will take you through nestled towns and villages, national parks, ostrich farms and it will give you the opportunity to discover sea lion colonies in the Robberg Nature Reserve and Plettenberg Bay. Other activities to get up to include tree canopy tours, bungee jumping and elephant watching. It seems you simply cannot escape some of the bigger animals in South Africa, and why would you want to?
Brief mentions:
Some other locations that you can consider when searching for South Africa's amazing natural beauty include Blyde River Canyon Nature Reserve, Simangaliso Wetland Park and the Prince Edward Islands. Though these will require a few days and a lot more planning especially for Prince Edward Island.
The natural beauty of South Africa is one of its main draws and the sheer volume of places can be overwhelming, hopefully, this list will give you an idea of where to start your trip and how to plan where you want to go. Make sure to do a little research and enjoy your time in one of the most specular cities in the world.
Recommended Articles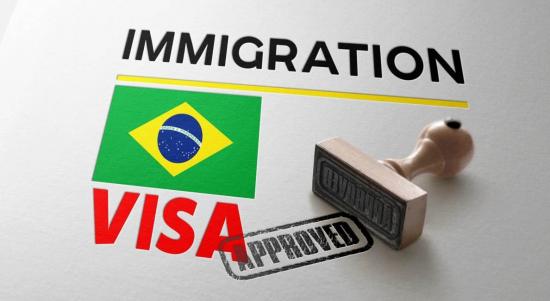 There is a lot to see and do in this country, which is known for its tropical climate, gorgeous beaches, and lively towns with diverse cultures.
Read full story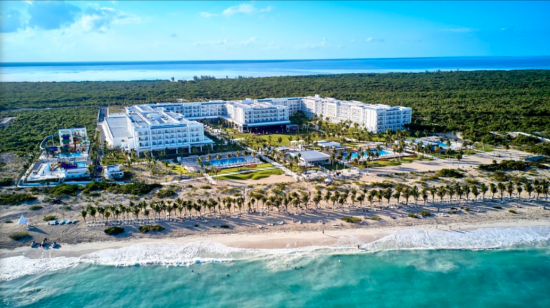 Nestled on the peninsula of the Costa Mujeres beach in Quintana Roo, all-inclusive Hotel RIU Dunamar offers a quiet, relaxing and beautiful family getaway.
Read full story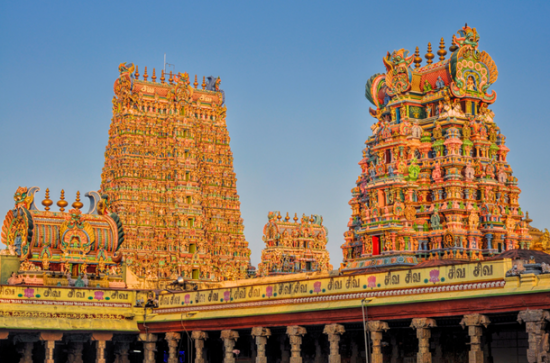 Five notable attractions when visiting the beautiful city of Madurai.
Read full story
Comments (0)
*Please take note that upon submitting your comment the team at OLM will need to verify it before it shows up below.